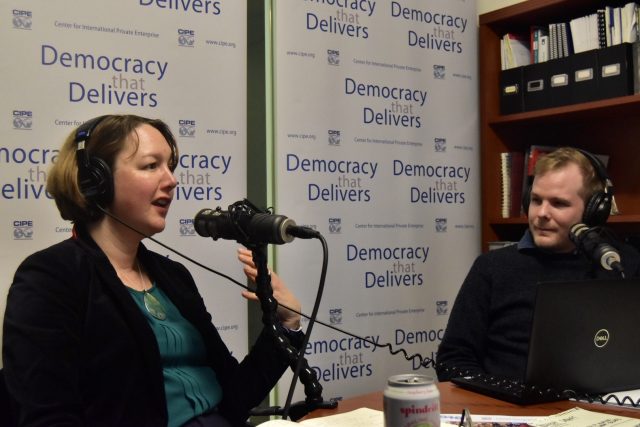 In this podcast Dr. Elizabeth David-Barrett, Professor of Governance and Integrity and Director of the Centre for the Study of Corruption, University of Sussex, joins Peter Glover, Program Officer for CIPE's Anti-Corruption and Governance Center. They discuss major trends in the global anti-corruption space, the study of the field, and what corporations can do in terms of global leadership. Dr. David-Barrett also talks about her work with "integrity clubs" and their conditions for success.
This podcast was hosted in conjunction with the Anti-Corruption and Governance Center (ACGC).
Want to hear more? Listen to previous podcasts at CIPE.org/podcast.
Subscribe to the podcast on iTunes or on your Android device.
Like this podcast? Please review us on iTunes.