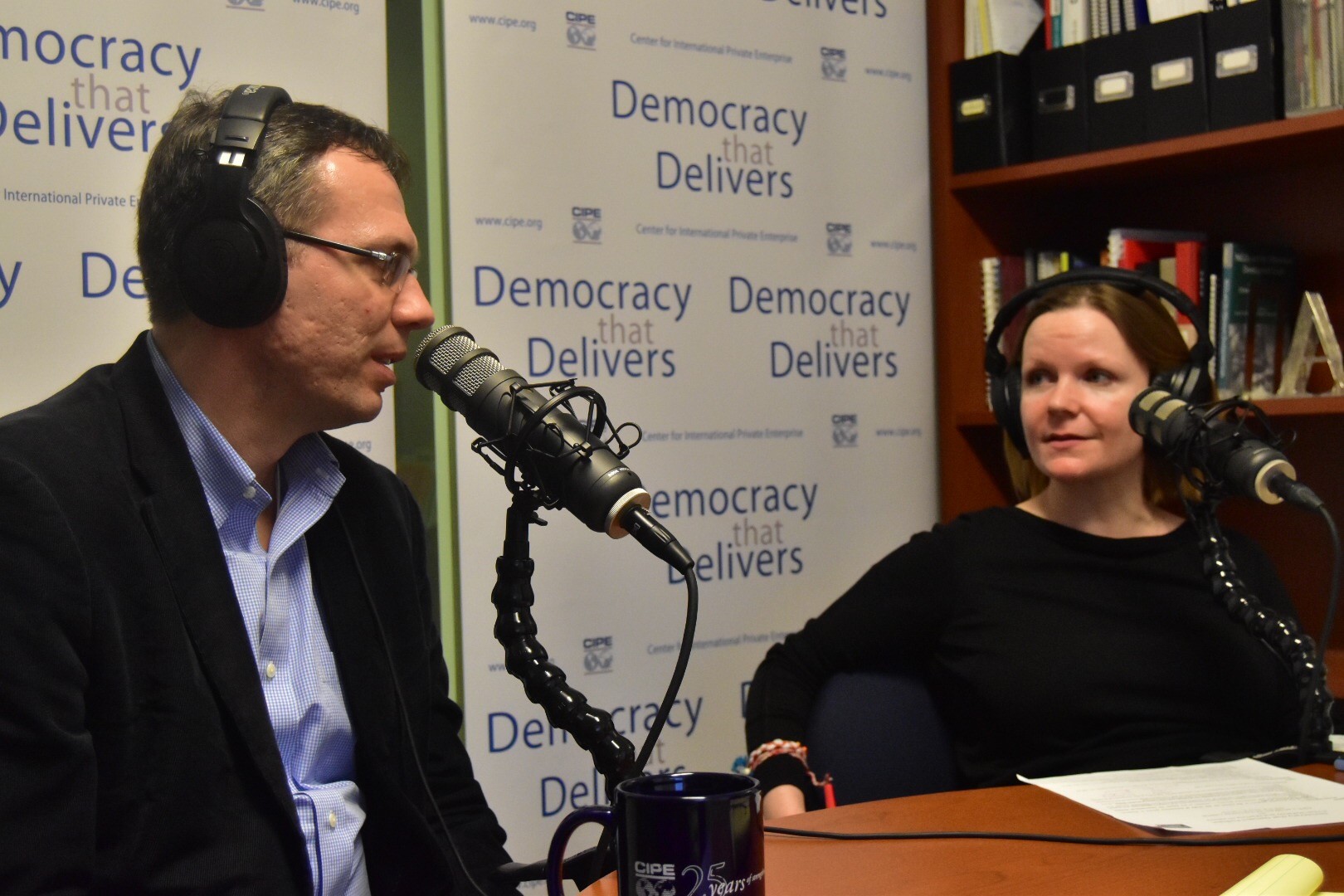 This week on Democracy That Delivers, host Ken Jaques is joined by two experts in the field of "corrosive capital" in the Balkans. Martina Hrvolova is a Program Officer for Europe at CIPE, and Ruslan Stefanov is the Director of the Economic Program at the Center for the Study of Democracy (CSD) based in Bulgaria, a longstanding partner of CIPE. Stefanov is also a member of the Free Enterprise and Democracy Network (FEDN) through CIPE.
Stefanov and Hrvolova discuss CIPE's corrosive capital work in the Balkans. Stefanov last joined Democracy That Delivers in the summer of 2018,  where he, along with other partners CIPE has in the Balkans, presented the results of their work on Russia's economic presence in the region. In the first phase of this project (2017-2018), CSD and other CIPE partners from Balkan civil society and media came together to create analyses of Russian economic footprint in the Western Balkans. The results were launched at a U.S. Congressional Helsinki Commission Briefing. Stefanov discusses the work they have accomplished in the last year, and what some of the main challenges and successes have been thus far.
Want to hear more? Listen to previous podcasts at CIPE.org/podcast.
Subscribe to the podcast on iTunes or on your Android device.
Like this podcast? Please review us on iTunes.