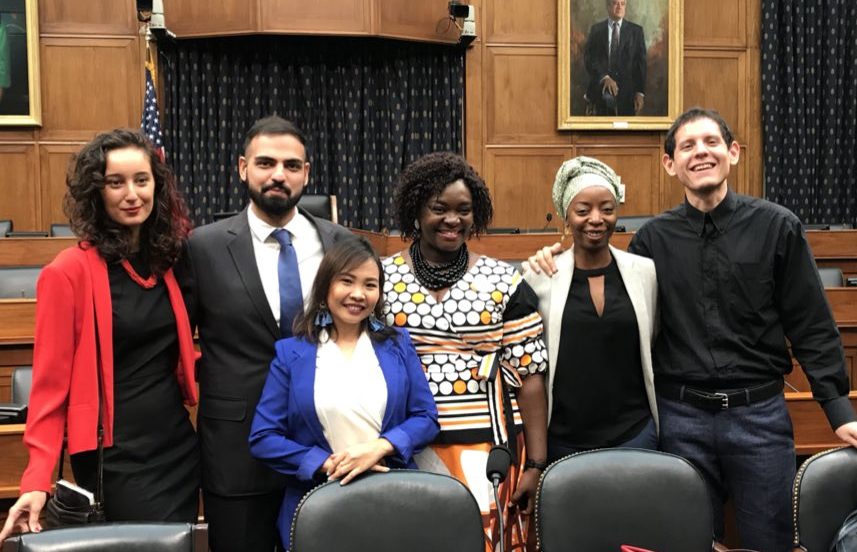 Around the world, governments routinely shut down the internet without warning and require people to pay a tax to access social media. People who criticize governments online are often assaulted or jailed. This has a chilling effect that silences entire populations and leads to self-censorship among journalists and bloggers, six leading digital rights advocates said. "It's really difficult to be a business person on a continent where the private sector is not enabled to carry out business, and at the same time, your freedom of expression online and off is being muzzled," said Kathleen Ndongmo, an entrepreneur based in Cameroon.
With the aim of ensuring the internet is accessible to everyone, the six digital rights advocates recently traveled to Washington, D.C. from Tunisia, Paraguay, Uganda, Cameroon, the Philippines, and Pakistan to discuss challenges and explore solutions. The advocates, who were selected from a pool of 186 candidates from 66 countries, are participating in the Open Internet for Democracy Leaders Program led by the Center for International Private Enterprise (CIPE), the Center for International Media Assistance (CIMA), and the National Democratic Institute (NDI).
Representing civic, media, and private sector organizations, the Open Internet for Democracy Leaders shared their views with members of the House Foreign Affairs Committee at a Capitol Hill event on July 19. They also participated in a panel discussion at the National Endowment for Democracy (NED) titled "Reclaiming the Internet for Democracy," which drew approximately 150 policymakers and implementers. U.S. Rep. David Cicilline (D-Rhode Island) delivered opening remarks.
"Where opposition figures once created underground newspapers, citizens and activists now look to Facebook, Google or Twitter," Cicilline said. "Access to the internet has offered millions of people around the world, particularly in the Global South, the opportunity to…have their own opinions and perspectives be heard…and in many cases, defy authoritarian regimes." However, he said, "despots will use violence or hate speech as an excuse to crack down on political activism and political expression online."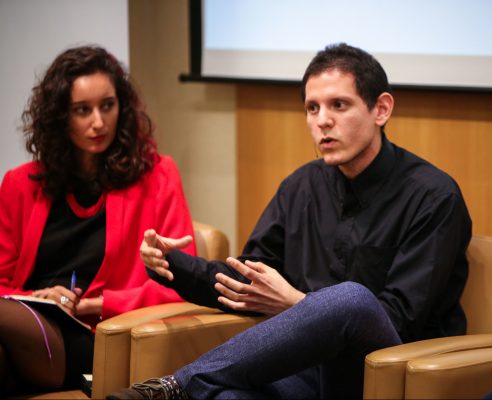 The internet is vital to democracies and economies everywhere. When it is free, open, and accessible, the internet creates an even playing field and empowers people from all walks of life to express their opinions, communicate with people around the world, and participate in the global economy. However, 64% of the world's internet users live in countries where internet access is not free or only partly free, according to Freedom House's "Freedom on the Net 2017" report.
"We can only build democracy if everyone comes to the table – every minority, all women," said Iness ben Guirat, a digital rights advocate from Tunisia. "And we can do this if we have a space for everyone, if we have an open and secure internet."
The advocates cited jarring examples of governments robbing people's basic human rights of freedom of expression and freedom of association online, which has detrimental effects on democracies and economies. One internet shutdown cost Cameroon $4 million USD, Ndongmo said.
"Our economies have been growing because of the digital economy," Ndongmo said. "Opportunities are being created because of digital technology. More people are coming into the workforce. Jobs are being transformed. Yet we have government, who are meant to be enablers of the environment to allow us to flourish in business and contribute more to the economy, actually stifling us."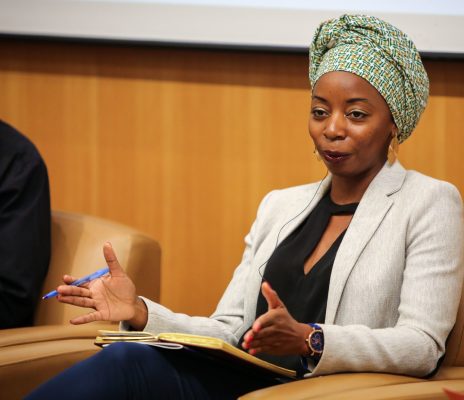 The Open Internet for Democracy Leaders tackled crucial questions including: How can groups work together to ensure that the internet remains an open platform for democratic engagement? What are the biggest challenges they face? How can civil society and the private sector engage the governments that are responsible for imposing restrictions?
The advocates identified key challenges that must be addressed to strengthen democracy and the economy:
Arrests, assaults, regulations, and smear campaigns restrict journalists and bloggers and create a culture of self-censorship: "Research that I did very recently for my organization stated that more than 80% of the journalistic community are self-censoring themselves on certain issues. There are certain no-go areas if you want to talk about certain issues, for instance, security policy," said Talal Raza with Digital Rights Monitor in Pakistan. "Social media was a space which allowed us some sort of liberty where we could pretty much say everything we would want to. But this changed very drastically since early 2017, when five bloggers were picked up." In Ethiopia, bloggers have been arrested and their family members have been assaulted "simply for publishing a story," said Juliet Nanfuka with the think tank Collaboration on International ICT Policy for East and Southern Africa (CIPESA).
Limited internet access: Less than 20% of people have internet access in Pakistan, and just 50% have access in the Philippines, the digital rights advocates said.
Harassment of marginalized communities: Women, LGBT individuals, and minorities are often victims of cyber bullying around the world. "We need to ensure that the internet is a source of power for vulnerable communities, for women, for LGBT communities, in order for them to speak out in repressive regimes," said Eduardo Carrillo with TEDIC, an NGO in Paraguay.
Internet shut-downs: Without internet access, entrepreneurs can't do business and grow the economy. "If there's no internet, we are disabled," said Mary Rose Ofianga Rontal, a digital entrepreneur in the Philippines. "Two weeks ago before I came here, there was no internet for three days. Nobody knows what's happening. There was no advisory from the communications company."
Imposing taxes and fees on internet users: Following a directive from Uganda's president, telecom companies blocked access to social media on July 1, 2018 and required people to pay a tax to regain access to Facebook, WhatsApp, SnapChat, Instagram Skype, LinkedIn, and other platforms. Uganda's government ordered the tax "to cope with the consequences" of social media users' "opinions, prejudices, and insults," according to Nanfuka's reports. The tax, which will make social media inaccessible for millions of Ugandans, is expected to bring in more than $100 million USD annually for the Ugandan government, Nanfuka reported.
Contributing to these challenges is the fact that digital rights advocates often work in silos. "We are stronger if we are together. I think our voices can be heard if we all talk with each other," ben Guirat said.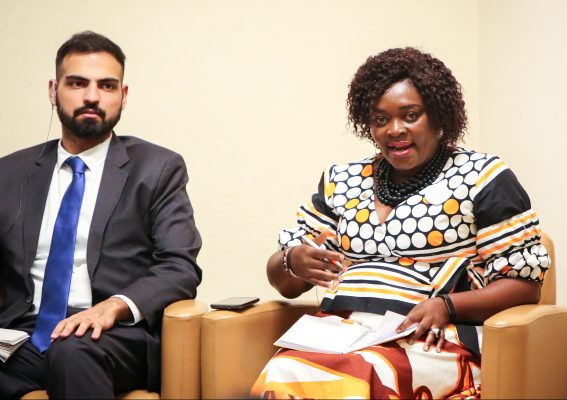 The Open Internet for Democracy Leaders proposed solutions such as coalition-building, taking a multi-stakeholder approach, carrying out timely research, and proactively engaging government in the process. "We need to grow a more vibrant community of advocates, of activists, that will be able to put enough pressure on the government…and who will be able to work better in terms of coalition building to make things happen," Ndongmo said.
During their July trip to Washington, D.C., the six advocates collaborated to contribute their breadth of expertise and perspectives to a forthcoming digital rights Advocacy Playbook. It will serve as a companion guide to "Democratic Principles for an Open Internet," which was unveiled in December 2017 at the United Nations' Internet Governance Forum in Geneva. The Advocacy Playbook is expected to be released later this year.
"We want to make sure that the internet remains open for everyone to have a free flow (of information) and access to content to help us develop innovative solutions," Ofianga Rontal said. "We want to make sure that our rights are protected."
Morgan Frost is an Assistant Program Officer of Global Programs at CIPE.
Kathryn Walson is Staff Writer and Editorial Content Specialist at CIPE.