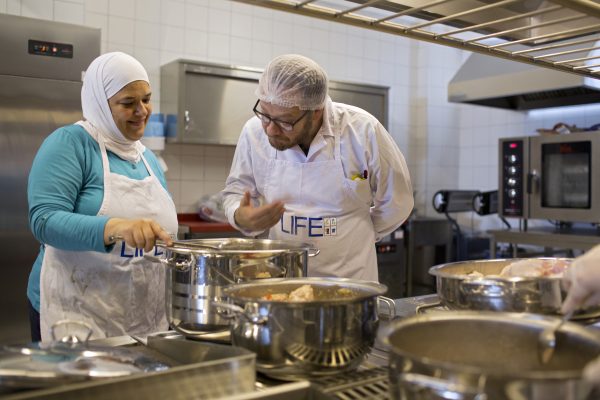 Each year on June 20, the United Nations observes World Refugee Day to raise awareness about the global refugee crisis and commemorate the strength and perseverance of millions of refugees. The total number of forcibly displaced people rose by three million to nearly 69 million people in 2017—a record for the fifth year in a row. Of those people, 25 million are refugees who fled their home countries to escape violence or persecution. The arrival of refugees often presents challenges for host countries, including economic strain and social tensions.
Amidst refugee challenges in Turkey and around the world, the Livelihoods Innovation through Food Entrepreneurship (LIFE) project provides solutions. The LIFE project helps refugees and host communities create businesses and jobs, while using food to foster social cohesion. The LIFE project, which is geared towards Turkish and Syrian communities alike, operates two business incubators at Food Enterprise Centers in Istanbul and Mersin. The centers will support more than 200 entrepreneurs and 1,000 workers in the food industry. Through training, mentorship and networking, as well as community-building events focused on the power of food to bring people together, the LIFE project supplies refugee and host community entrepreneurs and workers with the skills to launch businesses and find employment.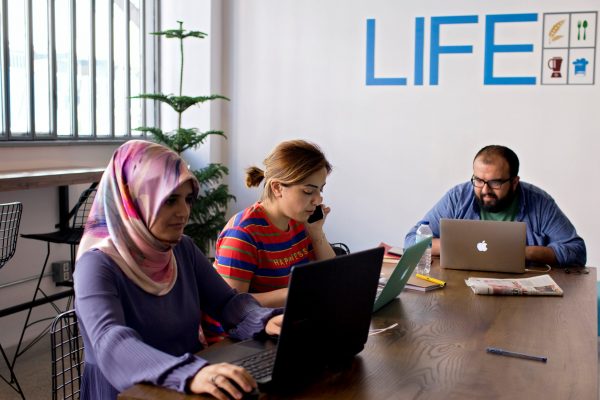 As the LIFE project prepares to mark its one-year milestone in September 2018, the Center for International Private Enterprise (CIPE) and its partners are excited to report recent developments. The first group of 29 LIFE entrepreneurs graduated June 5 from a four-month incubation program at Istanbul's Food Enterprise Center. The graduation was marked with a business pitch competition, in which aspiring entrepreneurs pitched their businesses to an international panel of judges for seed funding. The first-place award went to Mohamad Bakkar, an electrical engineer-turned-cheesemaker who is looking to scale his business. Six other enterprises also received funding, including a Syrian woman who produces health-branded soymilk, a group of Syrian and Iraqi cooks who plan to launch a delivery service specializing in regional snacks and fast foods, and a Turkish college student who is developing a honey brand.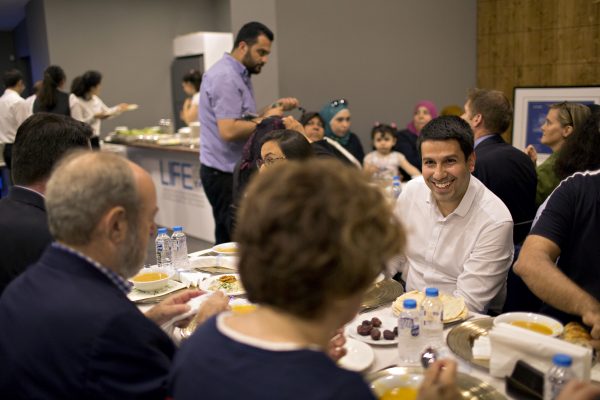 The LIFE project plays a pivotal role in Turkey, which has received more than 3 million Syrian refugees since the conflict in Syria began seven years ago. Despite efforts to integrate refugees, the influx has strained Turkey's government services and created job competition, fueling social tension between refugees and the host community. CIPE has found that the food industry is the key to overcoming these obstacles because it creates a pathway for refugees and members of the host community to achieve economic and social integration. With its largely entrepreneur-driven economy, Turkey was the ideal location for CIPE and partners to launch the LIFE project in September 2017. Since then, the LIFE project has hosted a number of events, including a recent Iftar, the celebratory meal to break fast at the end of the day during Ramadan. The event included two panels highlighting how food entrepreneurship supports the economic and social integration of refugees.
For refugees in Turkey and the host community, the food sector not only lowers barriers to entry to start businesses and find jobs, but also creates a connection to home and a sense of community. On World Refugee Day and throughout the year, the LIFE project envisions the food sector and entrepreneurship as an innovative response to the refugee crisis, both in Turkey and around the world.
Funding for the LIFE project in Turkey provided by the United States Government.
Emma Myers is a Program Assistant for the Middle East and North Africa team at the Center for International Private Enterprise (CIPE).
Kathryn Walson is CIPE's Staff Writer and Editorial Content Specialist.