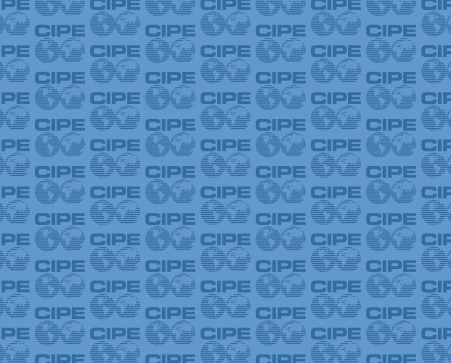 By Tasneem Ahmar, Director, Uks Research Center
Pakistan today has a large, vibrant and diverse media. Our media by and large enjoys freedom of expression. Barring a few "sensitive" topics that come under the rubric of "national interest," "national security," etc., Pakistani news media churns out content that can be heavily critical of the ruling party, leaders, and establishment.
Then what is wrong with Pakistani media? Why are some civil society organizations – including Uks Research Center – critical of how the media delivers news? In my opinion, it is the gender blindness, bias, or insensitivity that has been bothering us, and it seems that this will continue unless the decision-makers in the media make a conscious effort to reverse the tide.
Uks Research Center is a research, resource, and publication center dedicated to the cause of gender equality and women's development. The word "Uks" is an Urdu term meaning "reflection," and our team of professional media persons and research staff aims to promote the reflection of a neutral, balanced, and unbiased approach to women and women's issues within and through the media.
Though gender inequality is spread across all media (barring a few), as we celebrated World Press Freedom Day last week we decided to focus particularly on the news and current affairs delivered by 24/7 television channels. Over the years, these channels have become some of the most influential sources of news and views wherever it is available. People sit glued in front of their TV sets, listening to various talk shows, where – most of the time – talk show presenters engage a few guests in a heated debate on an issue that is topical and current.
It is here that we see a significant gender gap and insensitivity. Even though on the surface, you see many women anchors leading daily talk shows on current affairs, the way in which issues are presented and framed to the public – most of whom are not well equipped with knowledge on gender, women or human rights issues – is problematic.
Having been involved in media monitoring for over 20 years, I can safely say that women and women's issues receive the worst treatment and smallest coverage. There are numerous examples to demonstrate how the media has consciously or otherwise ignored pressing issues involving women, or further, has played a negative role by reinforcing negative stereotypes.
The recent, unanimous passage of the Punjab Protection of Women Against Violence Bill by the Punjab Assembly is one example. The clergy and orthodoxy vehemently opposed the bill (and continue to do so even after it passed). This became a hot issue for media discussion. Each of the 24/7 news channels conducted talk shows on the bill and its rejection by the clergy. However, too much space in the program was given to the clergy or experts with extremely misogynist views opposing the bill, calling it un-Islamic. Those invited to "counter" this mindset were often given less airtime and sometimes even ridiculed. One could clearly gauge the bias on the part of many anchors.
The negative media coverage went on for days and ultimately the Punjab government gave in, proposing amendments. As is always the case, the media has now moved to other issues like the Panama Papers leaks and involvement of Pakistan's incumbent prime minister's children. This is the fate of most women-related issues.
This raises an important question: is the media, particularly the 24/7 news channels, following ethical guidelines of reporting and presenting an issue that is sensitive? Or, by not following these guidelines, is it turning a good action into a controversial one? Is the media aware that with freedom there also comes responsibility? This is indeed a long debate but I would like to conclude by urging the Pakistani media, especially 24/7 news channels, to consciously fulfill this ethical obligation. This hopefully may also lead to gender awareness and sensitivity in the media.
Tasneem Ahmar is Director of Uks Research Center, a media advocacy and monitoring organization based in Pakistan. She is also Executive Producer for Meri Awaz Sunno or 'Hear My Voice,' a rights-based program with a predominantly female technical and editorial team.
Published Date: May 09, 2016