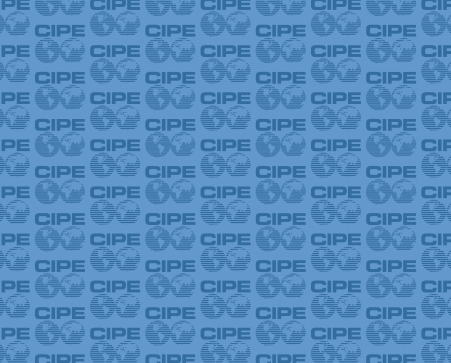 "As a business owner, you either choose to survive or die. And surviving in this state of economic crisis in Nigeria requires creative thinking."
On my recent trip to Lagos, Nigeria, I spoke with Patricia (Pat) Agbakwu -Ajegwu, the owner of Xklusive Patsie and the former president of the Fashion Designers Association of Nigeria. She shared with me some challenges that women entrepreneurs in Nigeria are facing in midst of economic turmoil.
Since the peak in 2014, the global price of oil has decreased by over 70 percent. As a result, petrostates like Nigeria, which relies on oil sales for 75 percent of government revenue and 95 percent of its export earnings, are hurting. This is especially felt by small business owners in Nigeria.
Part of the problem is that the value Nigeria's currency, the naira, is fixed. As global oil prices began falling, Nigeria took steps to ration foreign exchange. Since April 2015, the Central Bank has fixed the official exchange rate at 197 naira to the dollar. The government has also imposed restrictions on credit cards, and banning imports of goods to protect domestic industries and improve local employment. Moreover, the Central Bank has recently restricted foreign currency trading at banks, causing a shortage of dollars in an economy that imports most of its manufactured goods.
All this has pushed the foreign exchange black market, or "parallel market," to significantly fluctuate. While exchanging in the parallel market is technically illegal, it is common practice for businesses in Nigeria, Africa's largest economy, to unofficially trade currencies. In the beginning of December 2015, the naira was exchanging at 260 per dollar in the black market. As of February 20, the unofficial exchange rate was at 400 naira to the dollar, almost twice the official rate.
And this directly affects small business owners like Pat. She explained that "because I purchase my raw materials for my textile business from places like Italy and China, I'm charging my customers to pay in foreign currencies, not with naira. You have to denominate your goods in dollars or the euros, or else you won't break even at the current exchange rate."
Unfortunately, there seems to be no end to the currency crisis in sight. President Muhammadu Buhari's administration is refusing to devalue the naira, which will continue to hurt businesses, especially small enterprises. Yet in order for the Nigerian economy to become stronger in the future, it must diversify and support entrepreneurs like Pat who are in non-oil industries.
When I asked Pat how else she is coping with the current economic state, she explained how mobile technology is keeping her business alive. "I used to have a bigger shop to keep my textile samples in the store, but I realized I was wasting my capital. Now I have them stored elsewhere, and simply send pictures of clothing materials or gems to my customers through WhatsApp to ask if they like what they see. I then use the materials they like to make clothes or jewelry for them."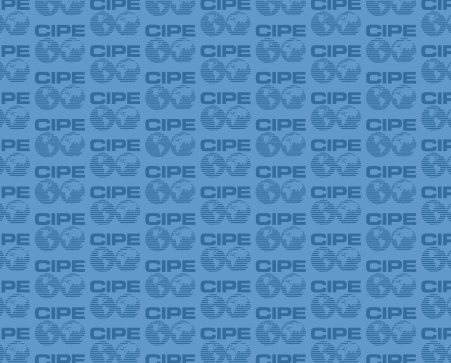 "You see, innovation is key to surviving and re-branding your business," she said. "And free apps like Whatsapp are helping my business by cutting costs yet delivering the service that my customers expect in a personalized way."
With oil prices unlikely to recover any time soon, small business owners will be required to innovate and keep their businesses alive in midst of price inflation and currency crisis.
"Small businesses are endangered species in Nigeria," Pat said. "You need to be resilient and adjust quickly to the circumstances. Being part of the Fashion Designers Association of Nigeria and the Association of Nigerian Women Business Network has been useful because of the network of women. It allows me to connect with other women entrepreneurs and figure out how to make my business better.
"And I'm hopeful of the future," Pat told me as she pointed to her recently-hired shopkeeper, who appeared to be in her late teens. "I'm teaching young girls like her the skills to run a small business and how to design jewelry and clothes. I want the next generation to have what I was given, but more."
Maiko Nakagaki is a Program Officer for Global Programs at CIPE.