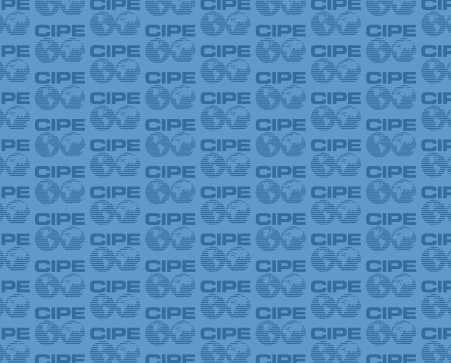 In 2014, shortly before the Republic of Moldova signed its EU Association Agreement, nearly 99 percent of the electorate in the little-known, autonomous region of Gagauzia in southern Moldova voted in a referendum to reject closer links with Europe in favor of joining the Russian-led Eurasian Economic Union. Moldova's central government first tried to block, and then declared unconstitutional, that referendum. Gagauzia's separatist inclinations, weak economy, and deep ties with Moscow could pose as much of a threat to Chisinau's hope of drawing closer to the European Union as the unresolved conflict in Transnistria.
Gagauzia at a Glance
The Gagauz are an Orthodox Christian people of Turkic origin who settled in the region nearly 800 years ago, and are linguistically, ethnically, and culturally distinct from their Moldovan, Romanian, and Ukrainian neighbors. Gagauzia, along with the rest of the territory known as Bessarabia, became part of the Russian Empire after the 1806–1812 Russo-Turkish War. While other parts the eventual Soviet Union saw a fair amount of ethnic integration (for example, in Transnistria, Russians and Ukrainians each make up about 30 percent of the population), over 80 percent of Gagauzia's population belongs to the ethnic group for which the region is named.
Unlike other regions in the post-Soviet space with secessionist leanings, Gagauzia did not enjoy special status in the USSR. Nevertheless, in 1990, fears that Moldova might seek to unify with Romania led the region to declare independence, calling itself the Gagauz Republic, even before the Transnistrian conflict erupted.
But unlike in Transnistria, fighting never broke out in Gagauzia. A 1994 compromise between Chisinau and the local authorities led to the creation of the Autonomous Region of Gagauzia within Moldova. With a population of 160,000 (about five percent of Moldova's total) and occupying just five percent of Moldova's territory, Gagauzia is not actually a contiguous region. Rather, it comprises all areas of Moldova in which the Gagauz are over half the population, as well parts of the country that have joined Gagauzia by referendum. Gagauzia's boundaries have gone through several revisions since 1994.
Originally, Moldova's law on the status of Gagauzia gave the region the right to declare independence should Moldova "lose its sovereignty," at the time meaning seek unification with Romania. Now many Gagauz argue that closer Moldovan ties with the EU would also represent a "loss of sovereignty," and thus claim they can seek independence. Whatever the logic of that argument, a 2003 amendment to Moldova's constitution abolished that right, declaring Gagauzia a "constituent and integral" part of Moldova.
Links with both Russia and Turkey
Gagauzia has maintained a strong relationship with Russia since the fall of the Soviet Union. Though the region has three official languages – Gagauz, Romanian, and Russian – Russian is most widely spoken, while proficiency in Romanian is low. Most schools teach in Russian, and about 10 percent of students fail their exams in Romanian language and literature. At the same time, on the basis of shared ethnic and linguistic ties, Turkey has also sought to gain influence, including through significant investments.
Currently, around 50,000 Gagauz live in Turkey. Gagauz students often pursue higher education in either Russia or Turkey, further driving a wedge between Gagauzia and the rest of Moldova. Of course, Turkish and Russian influence is often at odds. Turkey is a high-profile member of NATO, and has waged campaigns to reduce Russian dominance in the region. After a period of warming in relations, Russia and Turkey increasingly find themselves at odds over issues such the Crimea annexation, recognition of the Armenian genocide, and the Syria conflict, including the recent spike in tension after the shooting down of a Russian military jet on the Turkish-Syrian border. By and large, sympathy for Russia remains strong in Gagauzia, and it remains to be seen how these issues might play out in the reigon.
New Risks to a Fragile Economy
Gagauzia is Moldova's poorest region and depends heavily on support from Chisinau. Only half of the budget is based on locally-collected taxes, with the balance made up by subsidies from the central government. Industrial production is insignificant, at just three percent of Moldova's total output. Gagauzia derives most of its earnings from agriculture and winemaking. With an uncompetitive and unproductive economy, Gagauz fear that Moldovan integration with the EU will further drive down living standards.
Gagauzia is also caught up in the ongoing tussle between Moscow and Chisinau over Moldova's Western leanings. For instance, Russia introduced an embargo on Moldovan alcohol in September 2013, but then agreed to exempt Gagauzia from the embargo in 2014. When in January 2014, the Kremlin announced potential restrictions on access to Russia's labor market for Moldovans, there was a fear that migrant workers from Gagauzia would be particularly hurt, as Russia is their primary destination, not the EU.
In March 2015, just over half of Gagauzians voted for the socialist candidate Irina Vlakh as governor. Vlakh received electoral support from Russia, not unlike most of the other candidates, who emphasized their affinity for Russia. During the campaign, Vlakh focused on plans to deepen cooperation with Russia and strengthen economic ties, including by attracting Russian investment and seeking authorization for exports from Gagauzia to Russia.
Future Outlook for Gagauzia
Unlike in Transnistria, Russia lacks a military presence in Gagauzia. Thus most analysts believe the chances of armed conflict are low. Moreover, as a relatively small percentage of the Moldovan population and territory, Gagauzia does not have the political and economic power to shape Moldova's European policy. With an eye toward the Transnistrian example of international isolation and dependence on Russia, the Gagauz elites are not inclined to seek independence. Yet if Moldova wants to integrate more closely with Europe, it will need to address the concerns and demands of the Gagauz population.
The region can certainly play a spoiler role for Moldova's EU harmonization, including by using the threat of separatism, plus political support from Moscow, as a bargaining chip to extract concessions from Chisinau. Russia dominates the media landscape in Gagauzia, and as a result, there is both a lack of knowledge about the EU, as well as rampant misinformation about Moldova's European integration. Thus the population is unlikely to back Chisinau's Western aspirations.
Moldova's anti-EU political forces, including the still-popular Communist Party, will likely continue to seek ways to use Gagauzia as a tool to challenge Moldova's pro-European foreign policy. At the same time, Pro-EU policymakers in Chisinau also know they cannot just ignore the region, since low living standards in Gagauzia, within an already-poor Moldova, would represent a substantial cost of European integration that Brussels would not likely be eager to cover.
Ann Mette Sander Nielsen is an undergraduate student at Freie Universität Berlin, where she majors in Political Science. Her research interests include Russian and Eurasian politics, the European Union, and international political economy. In the summer of 2015, she was an intern at the Washington, DC offices of the Center for International Private Enterprise, carrying out extensive research on frozen conflicts in the Eurasia region.
This article was edited by Marc Schleifer, Regional Director for Eurasia & South Asia at CIPE.