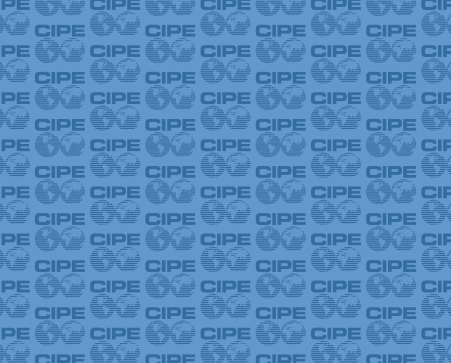 Last week I celebrated Thanksgiving in an unusual way. Instead of turkey and cranberry sauce – Italian pizza and pasta. Instead of family and relatives, over 30 new acquaintances who are impressive women business leaders from around the world. All this thanks to a generous invitation from the International Training Centre of the International Labour Organization (ITCILO) in Turin to a stock-taking conference "Employers' Organizations and Women Entrepreneurs: How to Reach Out?"
The conference was the final event of a three-year ITCILO initiative conducted with the support from the Dutch Employers Cooperation Programme (DECP) to better connect employers' organizations with women entrepreneurs, who tend to be underrepresented. This initiative set out to build capacity of employers' organizations on how to organize and represent women entrepreneurs effectively, and to ensure that women entrepreneurs can benefit from being part of a collective business voice in terms of access and influence over policymaking and direct benefit from the services provided by business organizations to their members.
A series of regional workshops ensued in Eastern and Southern Africa, Asia-Pacific, West Africa, the Caribbean, and the Maghreb, culminating in the Turin event where representatives from the organizations who participated in these workshops came together to exchange lessons learned and produce guidance on best practices.
The experiences shared included, among others: Fiji Commerce & Employers Federation supporting women entrepreneurs to develop a strategic plan and advocacy agenda through creating a Women's Entrepreneurship and Business Council (WEBC); forming a cooperative to help women entrepreneurs access finance, by Nigeria Employers' Consultative Association's Network of Entrepreneurial Women (NNEW); and helping women entrepreneurs create and grow their businesses through the Free Women Project organized by the Philippine Franchise Association. We also heard from experts at the ILO, World Bank, Deloitte, European Association of Craft, Small and Medium-sized Enterprises (UEAPME), and International Organisation of Employers (IOE) on the latest trends, tools, and policy recommendations regarding women's economic empowerment.
On my part, I shared CIPE's experiences with capacity building of women's business associations around the globe on how to provide services and advocate for their members. Here are a few examples:
The conference was a great opportunity to take stock of successes and challenges, compare notes, and appreciate the creativity and resilience of women entrepreneurs everywhere. This Thanksgiving I felt very thankful indeed to learn, share knowledge, and be inspired.
Anna Nadgrodkiewicz is Director of Multiregional Programs at CIPE.