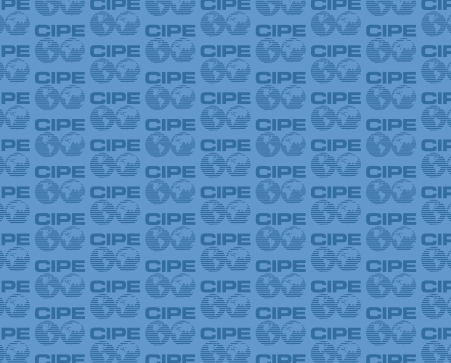 Last month Apple announced a new mobile device: a mini-iPad. With a long history of pushing the envelope, from the iPod to the latest iPhone, Apple is no doubt a standard bearer in terms of mobile innovation. But Apple, along with other tech-giants like Intel, Microsoft, and Google, are not the only mobile innovators out there.
Using cellar phones and hand-held devices as a platform, mobile entrepreneurship has opened up the door for many layers of entrepreneurship, not only in the developed world but also in places like Indonesia, Kenya, and Egypt.
Recently the Brookings Institution hosted a discussion on the opportunities and challenges to mobile entrepreneurship (available online). Experts Alex Counts, President and CEO of the Grameen Foundation; Mwangi S. Kimenyi, Director of the Brookings Institution's Africa Growth Initiative; and Brooke Partridge, President and CEO of Vital Wave Consulting; gathered to discuss barriers and opportunities to mobile technology's use for entrepreneurs in the developing world.
At the lowest end of the economy, Partridge argued and panelists agreed, mobile technology is not only helping entrepreneurship, it is allowing entrepreneurship to happen.
In the developing world, mobile phones let individuals and small businesses connect with their clients and distributors, overcome economic barriers such lack of market information, and institutional barriers such as electricity shortages and unpaved roads. They allow taxis to find customers in need of a ride; patients to find doctors; and small grocers to arrange product deliveries.
According to Darrell West, Vice President and Director of Governance Studies at the Brookings Institution, micro-entrepreneurs in places like Egypt, Nigeria, and Indonesia "generate 38 percent of the gross domestic product, generating new ideas, business models, and ways of selling goods and services." With an impressive share of new job creation and growing number of mobile subscribers, small-business owners and mobile entrepreneurs are increasingly one and the same.
Ten years ago none of this would have been possible because mobile phone usage was limited and technology was clunky. Today, mobile phone subscriptions have skyrocketed, growing 115 percent in Armenia over the past five years, 88 percent in Botswana, and 80 percent in Peru, to name a few examples. In Africa alone, there are an estimated 616 million mobile users. And in the entire developing world, there are 5 billion mobile phone subscriptions.
Individuals thinking outside the box use this increasingly ubiquitous technology to solve pressing economic issues. For example, in Indonesia the mobile service 8villages gives farmers access to market information like weather conditions and crop prices. In Kenya, the innovative banking service M-Pesa has transformed how people transfer money, making it as easy as sending a text-message.
Mobile phones also empower groups that have been traditionally marginalized to engage in entrepreneurship. In Zimbabwe for instance, the Netherlands Development Organization saw mobile phone ownership among women entrepreneurs increase in two years from 64 percent to 98 percent, while at the same time women in leadership at a local farmer-producer association (PMRG) increased from 25 percent to 56 percent.
While these examples demonstrate the breadth of how mobile phones are influencing the business environment in countries around the world, this is only the tip of the iceberg when it comes to the potential for mobile phone entrepreneurship. As panelists at the Brookings' event agreed, new innovation in savings and investment, mobile identities, e-government, and crowdsourcing technology, to name a few, will continue to push economic growth and potential everywhere from Nairobi to Lagos to Makati City.