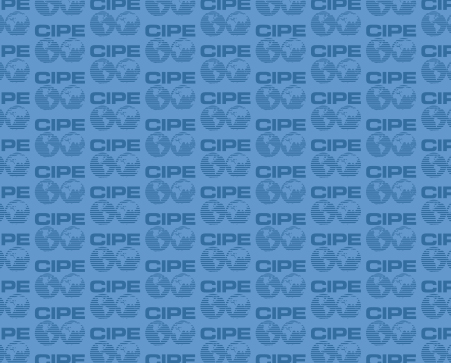 Having lived in Egypt as a kid in the early '80s, I still have vivid memories of Cairo traffic – the honking, the intermingled smells of hot dust and exhaust and garbage, the sight of busses going by with people hanging from every handhold like a human fringe – everyone inching along and maybe, eventually, getting somewhere. According to a recent New York Times Cairo Journal article, A Dictator Is Gone, but Egypt's Traffic and Congestion Seem Immovable, three decades and one revolution later the Egyptian capital still hasn't resolved its congestion problems.
What struck me most about the article was the connection made between traffic and street vendors. The author quotes a tamarind vendor, Mohammed Ghaleb, who explains that his road-side business works because, "The people in the cars coming this way are all hot, and so they want something to drink." The article interprets the chain of cause and effect a bit differently: "The people are hot, in part, because of the traffic, and the traffic is bad, in part, because of Mr. Ghaleb."
Egypt's President Mohammed Morsi seems to have bought this logic. He has pledged to remove the street vendors and reduce traffic, and has proposed building designated markets or market areas to bring order to chaos.
Designated markets are not always a bad idea, but in many countries such initiatives lead to "forced resettlement" of merchants and end in failure. Why? Because officials rarely think to involve vendors themselves when planning new markets. All too often they end up with shiny new buildings way outside of town. If you're a vendor surviving on a very narrow profit margin, it's often better to stay where you are near your clients even if it means continuing to dodge authorities when you must.
I would say the entire "traffic-vendor" problem needs to be redefined altogether. Street vendors may be causing traffic congestion, but their presence is a symptom of a much bigger problem: democratic and economic exclusion.
Whether you are on a sidewalk or in a market, being informal – that is, being an unregistered business – generally means living a very precarious existence. Since they do not officially "exist," informal merchants have little voice and few rights. They cannot easily form associations or have input into policymaking, which leads to unrepresentative and misguided policies. They cannot benefit from assistance programs. Without property, they cannot access the credit that would allow them to expand and create more jobs. Informal businesses are also more vulnerable to corruption and abuse, and have little legal recourse against either.
Egypt's merchants may be causing traffic jams, but what really needs to change is the business environment. They need more than markets. They need an entire ecosystem of regulations and practices – business registration, access to credit, and bankruptcy rules, among others – that really work and that allow Egyptians to fully participate in economic life and engage as citizens.
In Cairo, CIPE has been working for years with the Federation of Economic Development Associations (FEDA) to do just that. FEDA is a grassroots federation of over 100 local associations representing more than 30,000 small and medium-sized enterprises (SMEs). Even before Mubarak's overthrow, FEDA worked to spark debate about street vendors among the public and brought hundreds of street vendors together to identify problems and develop recommendations that would address them.
On July 2011, FEDA submitted a draft law for street vendors to Egypt's Supreme Council of the Armed Forces (SCAF) that would, among other things, simplify licensing and fees and clarify zoning. What is striking is that this draft law has the support of street vendors because they were involved with its development. During FEDA's dialogue events, vendors indicated they were willing to pay license fees, as long as the zoning created was respected and they could operate in their designated spaces without interference.
In other words, they were willing to pay a bit to guarantee a more predictable and fair environment for business. The law would also benefit Egyptian government officials, who would be better able to oversee street vendor operations once a more simple, equitable, and transparent system was introduced.
If FEDA's proposed street vendor law eventually gets passed, some day there might just be a little less traffic in Cairo.