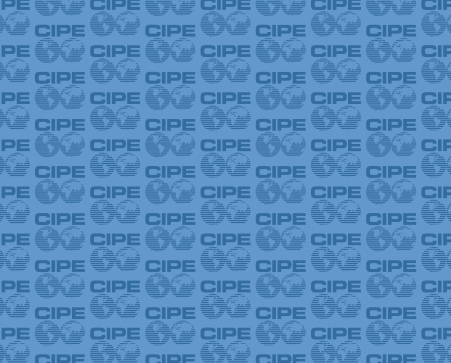 Association executives from around the world are gathering today in Washington D.C. the 2010 Association International Conference. As part of pre-conference activities, association executives from the U.S. are visiting Capitol Hill today to remind legislators that associations are important drivers of economic and social change.
CIPE has been partner and witness to associations around the world driving change on behalf of their members, many of whom come from the world's poorest and forgotten places. By aggregating their needs at a local level and bringing policymakers' attention to their issues, associations empower the poor and forgotten to play a crucial role in driving economic and political change.
The right to organize is one of the most fought for and cherished rights in a democracy. Associations go beyond protecting that right. By using it to advance human development through increasing participation in policymaking, associations give meaning to the right to organize.