Latin America & the Caribbean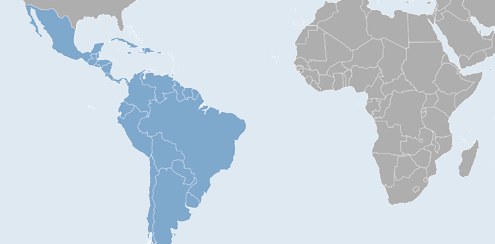 The Center for International Private Enterprise (CIPE) works with a network of local partners to address key democratic challenges in Latin America and the Caribbean (LAC), including increasing political polarization and an accelerated dismantling of democratic institutions. CIPE's programs in the region have helped create successful policy dialogue and improve governance in countries such as Argentina, Colombia, Nicaragua, and Paraguay. CIPE's efforts have led to economic policy reform, greater transparency in policymaking, and the removal of restrictions on property rights.
Throughout Latin America, CIPE has helped youth to understand the importance of democracy and a market economy and to acquire the skills necessary for becoming successful leaders and entrepreneurs in their communities. CIPE continues to focus on strengthening and improving the private sector's engagement in the democratic process, as well as improving the quality of policy debate in countries that are facing key elections. Finally, CIPE is strengthening the capacity of private sector associations and think tanks to advocate for a positive business environment that supports job creation and prosperity for the region's citizens.
Read more about CIPE's programs in Latin America & the Caribbean.