Latin America & the Caribbean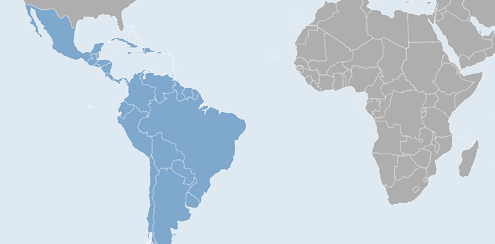 In Latin America and the Caribbean, CIPE programs have been empowering citizens with the insight and skills needed to participate in the political process and address key democratic challenges. CIPE has helped youth to understand the importance of democracy and a market economy and to acquire the skills necessary for becoming successful leaders and entrepreneurs in their communities. Online platforms have become a powerful tool for CIPE partners to convey vital information and galvanize dialogue about reform.
Regional Program Highlights
3.4 million Paraguayans viewed or listened to two Presidential debates organized by the Development in Democracy Foundation (DENDE), 71 percent of whom said they were hearing the candidates' economic policy proposals for the first time.
The RevistaPerspectiva.com web platform has educated over 50,000 citizens in the region on current democratic and market-oriented policy trends; over 4,000 have engaged in discussions on the blog, Facebook, and Twitter.
The Ecuadorian Institute of Political Economy (IEEP) launched Emprendedores Ecuatorianos, an educational program promoting entrepreneurship, democracy, and free market values. Nearly 50 university students from rural Ecuador participated in the pilot program, which is modeled on EmprendeAhora in Peru.
Read more about CIPE's programs in Latin America & the Caribbean.