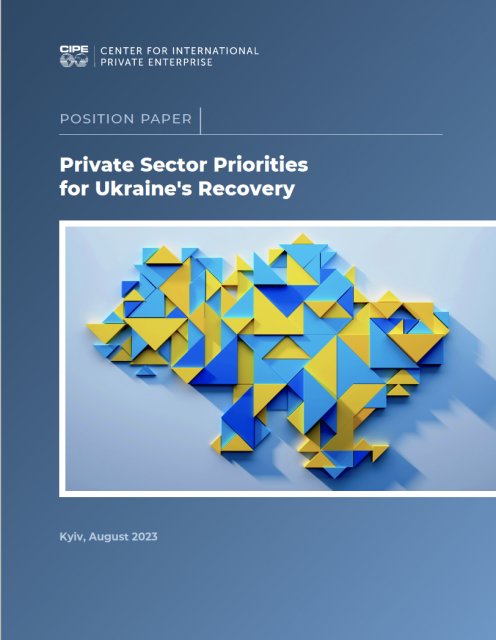 This report leverages CIPE's expertise and experience to share private-sector preferences for Ukraine's post-war recovery, starting with improved governance and transparency. Despite the current challenges, the report finds realistic reasons for hope.  
Ukraine's private sector accounted for 60% to 70% of the Ukrainian GDP before the war, and has historically been the main driver of the country's economic growth. This report delivers insights and intelligence from the country's executives and entrepreneurs to accelerate the country's reconstruction and ensure the long-term growth and sustainability of its economy. Our on-the-ground research details the combined opinions and positions of more than 40,000 Ukrainian businesses, represented by over 200 business associations. 
CIPE and its partners call for a comprehensive and strategic approach to reconstruction efforts in Ukraine. As outlined in the report, priorities include institutional changes, instilling a legal framework for participation in tenders, and promoting transparency in decision-making. Ukrainian companies will also require access to finance at affordable rates to restore public and private infrastructure. 
Published Date: August 10, 2023