June 21, 2023 — The Center for International Private Enterprise (CIPE) and Samuel Associates have been commissioned by the United States Agency for International Development (USAID) to spearhead a ground-breaking stakeholder engagement and assessment of the private sector demand for establishing a regional Arctic Business Dialogue Network.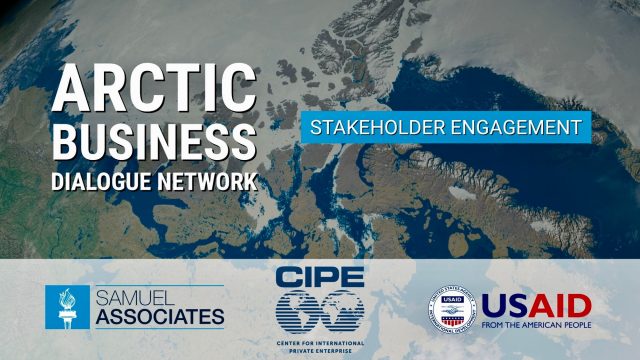 The Arctic region is experiencing an unprecedented economic and environmental transformation, creating unique economic opportunities for the region and potential investors. Yet information on economic and business relationships is dispersed and not readily accessible at the circumpolar level. Differing legal and regulatory regimes, challenges in shipping and logistics, fragmented business networks, and dominance of a few Arctic economies challenges businesses and governments alike in considering inclusive economic opportunities in the Arctic region, especially Greenland, one of the least globally connected countries in the region. To address this set of opportunities and challenges, USAID has launched this assessment to explore the need for a structured regional platform to facilitate business engagements and collaboration.
USAID has recognized the expertise and capabilities of Samuel Associates and CIPE to conduct a preliminary survey and analysis on how best to meet this need.
Read full news release published by Samuel Associates here.
Published Date: June 21, 2023