Washington, June 9, 2023 — The Center for International Private Enterprise (CIPE) has joined RISE Ukraine, a growing global coalition dedicated to supporting Ukraine's war-related reconstruction and recovery.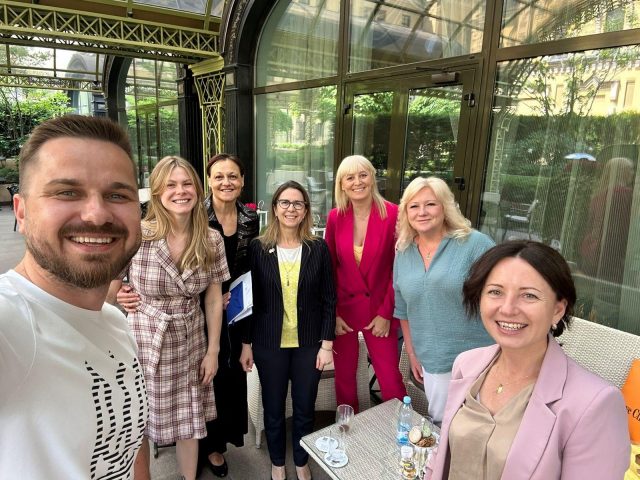 RISE Ukraine's mission is to facilitate rebuilding by fostering inclusive dialogue and data sharing among the country's government, private sector, international partners, donors, and other members of civil society. RISE promotes modernization efforts that are transparent and accountable, to maximize economic and social opportunities for all citizens. That requires addressing impactful issues such as corruption and digital technology.
One example of how these priorities merge is the Digital Restoration Ecosystem for Accountable Management (DREAM). This is a state-of-the-art online portal managed by Ukraine's Ministry of Communities, Territories and Infrastructure, and by the State Agency for Restoration and Infrastructure Development. DREAM provides access to details and data on reconstruction projects, presented in user-friendly tables, graphs, and charts, and in compliance with the global Open Contracting Data Standard. It will allow civil society and Ukrainian businesses to monitor reconstruction and identify opportunities to participate and bid on contracts. "CIPE is excited to join RISE and looks forward to working with Ukrainian businesses to demonstrate how the DREAM platform can bring greater transparency and collaboration to the reconstruction efforts," said Andrew Wilson, Executive Director of CIPE.
RISE currently has more than 40 members, Ukrainian and international organizations. Like CIPE, all offer extensive experience implementing impactful programs for change and reform in challenging environments.
CIPE plans to leverage its relationships in the private sector as well as in civil society to ensure that business leaders' perspectives and expertise are heard and valued. CIPE's goal is to contribute to a reconstruction process that is not only impactful but also considers the unique needs and aspirations of the Ukrainian business community.
About CIPE:
The Center for International Private Enterprise (CIPE) is a global organization that works to strengthen democracy and build competitive markets in many of the world's most challenging environments. Working alongside local partners and tomorrow's leaders, CIPE advances the voice of business in policy making, promotes opportunity, and develops resilient and inclusive economies. To learn more about CIPE, visit cipe.org, LinkedIn, Facebook, or Twitter.
About RISE Ukraine:
RISE UA is a coalition of Ukrainian and international public organizations, initiatives, state institutions, and activists working off a set of principles for Ukraine's reconstruction and modernization, through constructive dialogue with the authorities and international partners. RISE UA has united to promote principles of integrity and participation for Ukraine's development, building accountability mechanisms for reconstruction, timely disclosure of data, development of digital solutions for reconstruction, and involving citizens and businesses in planning, monitoring and oversight.
Published Date: June 09, 2023