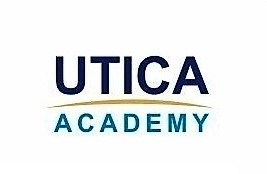 La Voix Des Affaires en Tunisie : moteur essentiel à la réussite des politiques de croissance économique et au développement des entreprises
Depuis quelques années, l'économie tunisienne n'est pas à son apogée malgré les politiques adoptées par le gouvernement pour faire face au déclin économique. S'il est renforcé, le secteur privé peut jouer un rôle vital dans l'amélioration du climat des affaires et de l'investissement et stimuler la croissance économique en identifiant les obstacles rencontrés par les entreprises et en proposant des solutions politiques concrètes. Le CIPE travaille dans le monde entier pour doter les associations professionnelles des compétences nécessaires pour plaider en faveur d'une réforme économique et engager un dialogue avec le gouvernement. Des outils de plaidoyer, tels que la formation de coalitions, la sensibilisation à la base et les plates-formes politiques dirigées par les entreprises, répondent aux besoins du secteur privé et aident à encourager une croissance économique forte et inclusive tout en renforçant la démocratie.
Dans ce cadre, le CIPE et l'UTICA organisent une conférence pour montrer comment le secteur privé, par le biais d'associations professionnelles locales, de chambres de commerce et de groupes de réflexion, peut activement participer au processus démocratique en développant et en contribuant aux plates-formes politiques et aux discussions.
Focus de l'événement :
La Voix Des Affaires En Tunisie – Des moteurs essentiels pour des politiques de croissance économique efficaces et pertinentes et pour le développement des entreprises et de l'innovation
Programme :
• 8h:30 à 9h –Accueil des participants autour d'une pause-café
• 9h à 9h:20 – UTICA , Le secteur privé et son rôle dans le développement économique
• 9h:20 à 9h:40 — Andrew Wilson, Directeur Exécutif du CIPE : La raison d'être des organisations solides et indépendantes représentant la voix des affaires (VOB)
• 9h:40 à 10h — Gregory Simpson, Directeur Régional, Moyen-Orient et Afrique du Nord : Exemples du monde entier de puissants VOB en action.
• 10h à 10h:20 — Jaroslav Romanchuck, Biélorussie : Exemples spécifiques de plaidoyer du secteur privé.
• 10h:20 à 10h:40 — Luis Larrain Arroyo, Executive Manager, Libertad y Desarrollo, Exemples Spécifiques du Chili
• 10h:40 à 12h — Audience : Session de questions et réponses
Le Centre International pour l'Entreprise Privée (CIPE) est l'un des quatre principaux instituts du National Endowment for Democracy. Sa mission est de renforcer la démocratie dans le monde à travers des réformes orientées sur le marché et sur l'entreprise privée. Depuis 1983, le CIPE a supporté plus de 1000 initiatives dans plus de 100 pays pour renforcer des associations représentantes du secteur privé, des chambres de commerce, des think tanks et d'autres organisations et les aider à faire du plaidoyer pour des réformes démocratiques et économiques. Les projets du CIPE se concentrent sur cinq domaines : écosystèmes d'entreprise, plaidoyer économique, gouvernance démocratique, lutte contre la corruption et éthique, et facilitation du commerce.
L'Union Tunisienne de l'Industrie, du Commerce et de l'Artisanat (UTICA) est la centrale patronale nationale; elle regroupe les structures professionnelles des différents secteurs économiques non agricoles (Industrie, Commerce, Services, Artisanat et Petits Métiers). L'UTICA représente près de 150 000 entreprises privées issues de tous secteurs d'activité (à l'exception du Tourisme et du secteur bancaire et financier). L'essentiel de ces entreprises membres est constitué de petites et moyennes entreprises. L'UTICA compte plus de 25 000 responsables syndicaux.
Context of the Event:
The Tunisian economy has been under-performing for several years despite the government's attempts to address economic decline. The private sector, if enabled, can play a vital role to improve the climate for business and investment and spur economic growth by identifying barriers to business, and offering concrete policy solutions. CIPE works around the world to equip business associations with the skills to advocate for economic reform and engage in dialogue with the government. Advocacy tools such as coalition building, grassroots outreach, and business-led policy platforms give a voice to private sector needs and help to encourage strong, inclusive economic growth while bolstering democracy.
CIPE and UTICA will hold the conference to showcase how the private sector, through local business associations, chambers of commerce, and think tanks can actively participate in the democratic process by developing and contributing to policy platforms and discussion.
Focus of the Event:
Voice of Business (VOB) in Tunisia – vital engines for effective, relevant economic growth policies, and potential drivers of business development and innovation.
Panel with UTICA and CIPE Leadership:
8:30 – 9 am: Participants welcoming
9 – 9:20 am: UTICA:  The state of the private sector in Tunisia – Business ecosystem in the light of the current economic crisis and how UTICA sees its role.
9:20 – 9:40 am: Andrew Wilson, CIPE Executive Director: The rationale for strong independent VOBs, including chambers, patronats and business associations, and plurality of private sector voice locally and nationally. How VOBs can strengthen democracy, increase citizen participation and representativeness, support their members and help government create relevant and effective policies for growth.
9:40 – 10 am: Gregory Simpson, Regional Director, Middle East and North Africa: Examples from around the world of strong VOBs in action.
10 – 10:20 am: Jaroslav Romanchuk, CIPE Expert: Specific examples of private sector advocacy from the Belarus and the region.
10 :20 – 10 :40 am: Luis Larrain Arroyo, Executive Manager, Libertad y Desarrollo: Specific examples from Chili.
10:40 – 12 pm: Audience:  Questions and Answer Session
UTICA: Created in 1947, the Union for Industry, Commerce and Handicrafts (UTICA) is the major national employer's union, representing different, non-agricultural sectors (industry, commerce, services, handicrafts and small trade). UTICA represents over 150,000 private businesses – mostly small and medium industries – from all sectors but banking and tourism. Its mission is to promote and energize the private sector, while serving as the private sector's voice to government.
Location
Tunis Arena, Les Berges du Lac