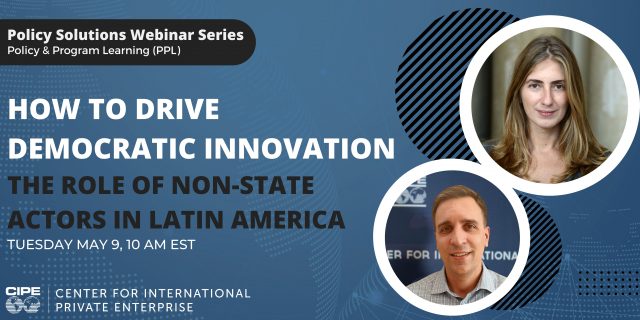 Join us for our first Policy Solutions webinar to discuss research insights from a new PPL Issue Paper that sheds light on the role of civil society organizations, international organizations, and private stakeholders in promoting democratic innovations in Latin America. The data reveals that as governments retreat from promoting democratic reform, civil society organizations lead the wave of democratic innovation in the region, especially in major countries such as Brazil and Argentina, while private sector associations and businesses are also becoming more involved in various democratic innovative initiatives. Civil society organizations and private stakeholders that specialize in technology have partnered to use digital innovation and expand civic engagement, broaden access to government and recast anew democratic rights and freedoms. The webinar will explore these findings and the implications for the future of democratic innovation in Latin America and beyond.
Speakers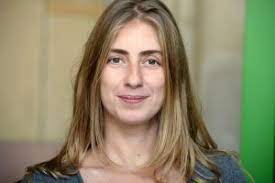 Thamy Pogrebinschi is a senior researcher at the Berlin Social Science Center (WZB), a faculty member of the Berlin Graduate School of Social Sciences (BGSS) at Humboldt University Berlin, and an associate researcher at the Institute of Social and Political Studies of the State University of Rio de Janeiro (IESP-UERJ). In the academic year 2022-2023, she is at the University of Oxford as a Visiting Research Fellow at the Department of Politics and International Relations (DPIR) and an Associate Member of Nuffield College. Previously, Thamy Pogrebinschi was a Democracy Fellow at the Ash Center for Democratic Governance and Innovation at Harvard Kennedy School (2017-2018), a Visiting Professor at the LUISS University in Rome (2015), and an Alfred-Grosser Visiting Professor at the Goethe University in Frankfurt (2013-2014).
Thamy Pogrebinschi's current research focuses on democratic innovations, new forms of citizen participation, the impact of technology on civil society, and collective intelligence in Latin America. She was the founder and coordinator of the LATINNO project (2015-2021), which built the largest existing database on democratic innovations in Latin America. Currently, she co-coordinates the CoIntelBr project, which investigates the use of technologies of collective intelligence to fight disinformation in elections and to respond to the Covid-19 pandemic.
Pogrebinschi's forthcoming book, Innovating Democracy? The Means and Ends of Citizen Participation in Latin America(Cambridge University Press) presents the first large-N cross-country study of democratic innovations to date and introduces a comprehensive typology of democratic innovations. Her research has been published in four languages in numerous book chapters and journal articles, including Comparative Politics, European Journal of Political Research, and Critical Policy Studies.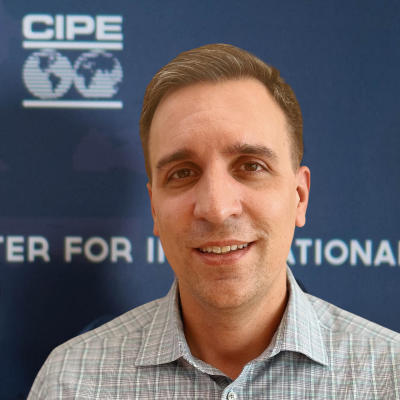 Martin Friedl is the Deputy Director for Latin America and the Caribbean (LAC) at CIPE. In this role, he oversees a team managing entrepreneurship, women's economic empowerment and democratic governance projects in Central America – including, Guatemala, El Salvador, and Honduras.  He has 15+ years' experience managing economic development, democracy and inclusion programs in Latin America. Mr. Friedl is a frequent speaker on entrepreneurship and economic empowerment issues in the region.  Mr. Friedl is a graduate of the Institute for Organization Management (IOM), a four-year professional development program manager by the US Chamber of Commerce for association and chamber of commerce leaders. He also holds certifications in electoral law and entrepreneurship ecosystem building from Babson University.  He holds a Master of Arts in Political Science with a focus on Comparative Politics and Bachelor of Art in Political Science from American University. Previously he managed a variety of rule of law programs in Latin America at the American Bar Association Rule of Law Initiative, including for the US State Department and USAID. Mr. Friedl is a native Spanish and German speaker.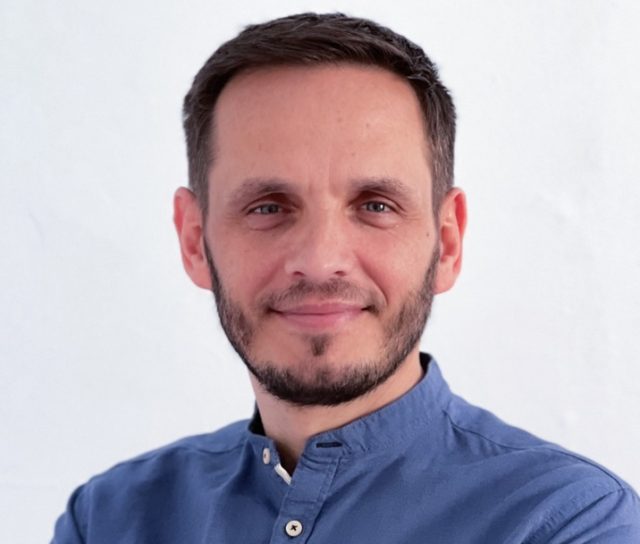 Mikra Krasniqi is the Program Director for Policy and Program Learning (PPL) at CIPE. He manages a wide range of research programs and coordinates other cross-departmental projects. He has over 15 years of experience in economic development and policy research programs. Mikra joined CIPE in March 2021 after having spent more than six years as the State economist for Maryland Department of Commerce. Prior to that role, Mikra spent several years with the World Bank and International Finance Corporation where he worked in a variety of multi-year projects, including at the Bank's Department of Research in Trade and Integration, and IFC's International and Trade and Investment Unit. Mikra holds a BA from Wartburg College, and master's degrees from George Mason University, Harvard University, and Columbia University.