CIPE Chairman Greg Lebedev delivered opening remarks for the launch of CIPE's new Center for Accountable Investment.
Watch the video and learn more about the event and CAI below.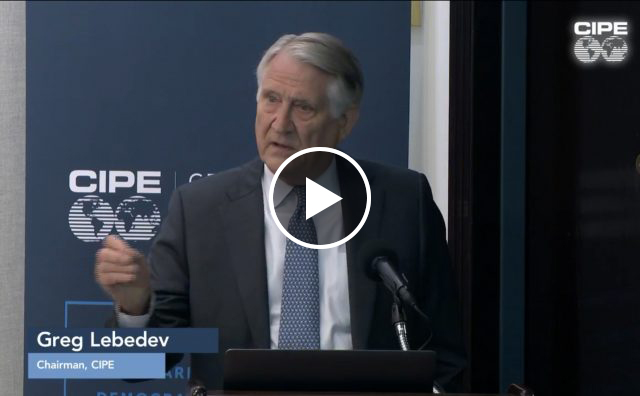 About the Event
The Center for International Private Enterprise (CIPE) launched its new Center for Accountable Investment (CAI), on April 5, 2022, at the National Press Club. The launch event convened leading stakeholders and experts from major Washington think tanks, international development NGOs, and the private sector to explore the role accountable investment plays in countering authoritarian influence in democracies and markets. Panelists included experts from the Atlantic Council, Business at OECD, the American Enterprise Institute, Georgetown University, USAID, and the National Endowment for Democracy.
The CAI represents the next phase of CIPE's decades-long thought leadership and expertise on strengthening market and democratic institutions in emerging democracies globally. The CAI will look at investment through the lens of Corrosive and Constructive Capital to assist emerging democracies to take control of their future. The CAI aims to bring CIPE's unique private sector and democracy experience to the global democracy and investment community, fostering new relationships with think tanks, government bodies, investors, and international organizations to promote accountable investment globally.
About the Speakers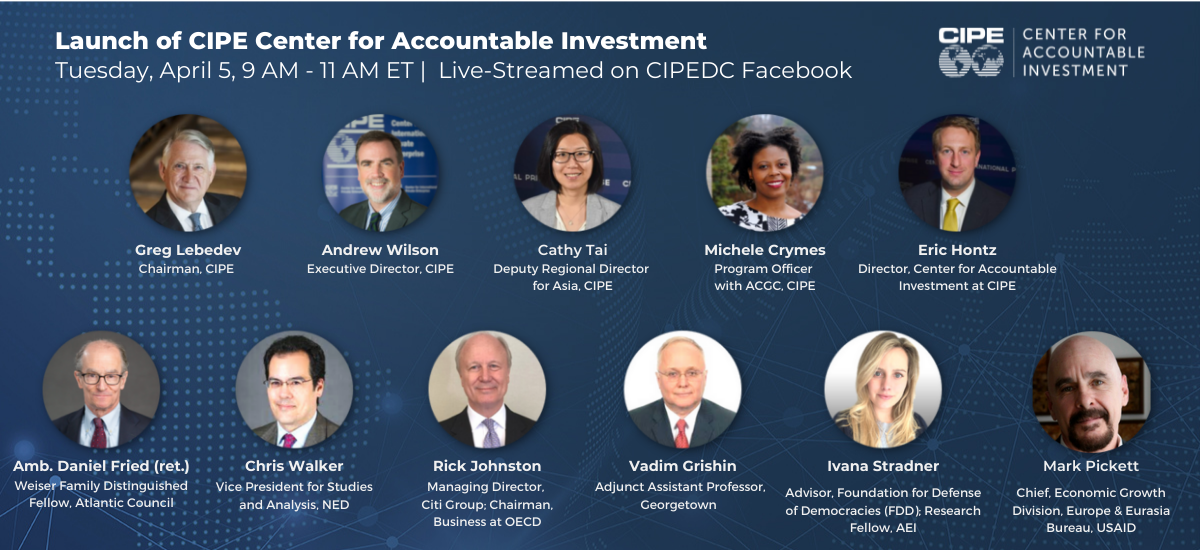 Location
CIPE DC Facebook Live