CIPE and the University of Pittsburgh's Center for Governance and Markets (CGM) on April 19 at 8:30 AM ET / 6:15 PM NPT, discussed Nepal's ongoing transition into a democratic federal state. This discussion was informed by the joint CIPE and CGM report, The State of Federalism in Nepal, and included convening experts and thought leaders from inside the country to expand on the successes, challenges, and opportunities of federalism in Nepal. CIPE has been active in Nepal for over a decade, working with local partners to strengthen economic and democratic governance at all levels.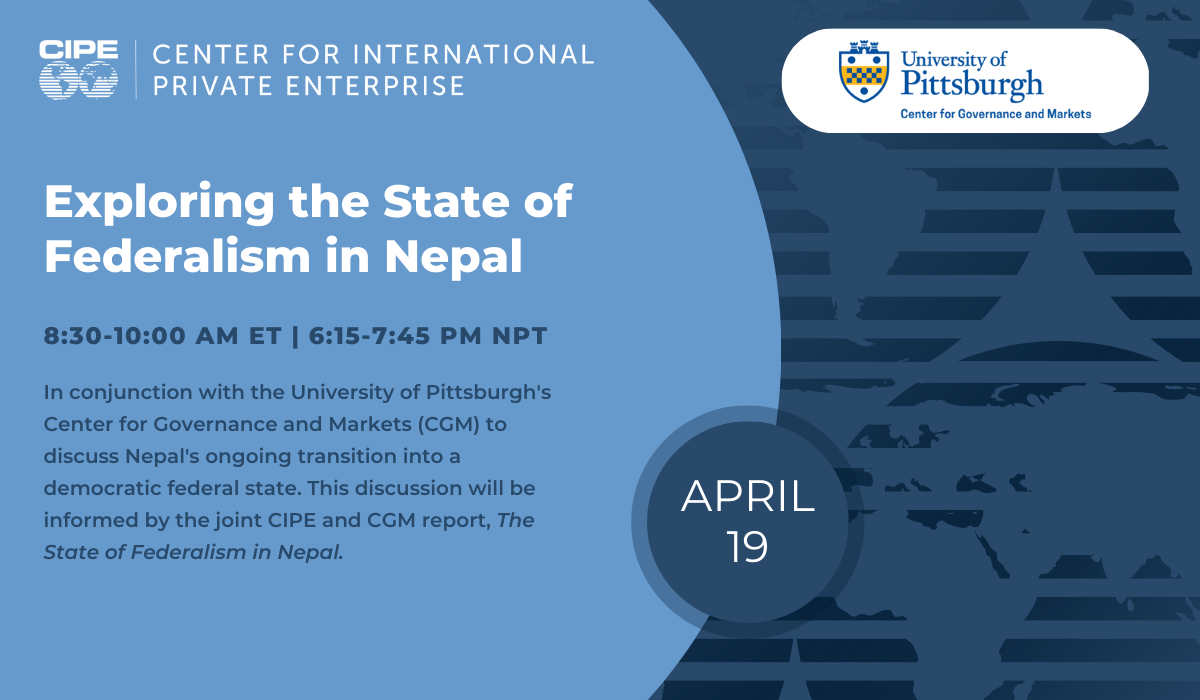 The joint assessment report evaluates important aspects of federalism in the country, including its current state, future trajectory, and overall effectiveness in addressing corruption and other governance challenges. While engaging on these topics, event speakers also discussed how Nepal's 2015 decision to move from a unitary government to a three-tiered federal system has impacted public service delivery, budget processes, and geopolitical dynamics. Guests included Nepal Supreme Court Senior Advocate Khimlal Devkota, MITRA Samaj Executive Director Vivek Singh Thakuri, Samriddhi Foundation Research Manager Akash Shrestha, Academic Veeshan Rayamajhee, and many other respected voices on the subject. A full speaker list is below.
Panelists: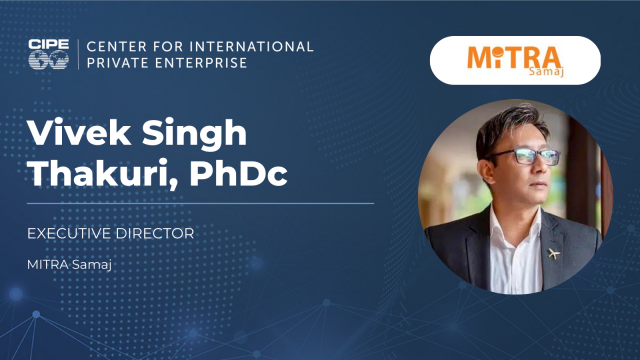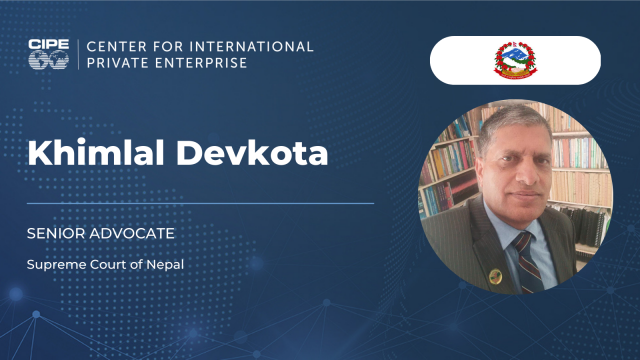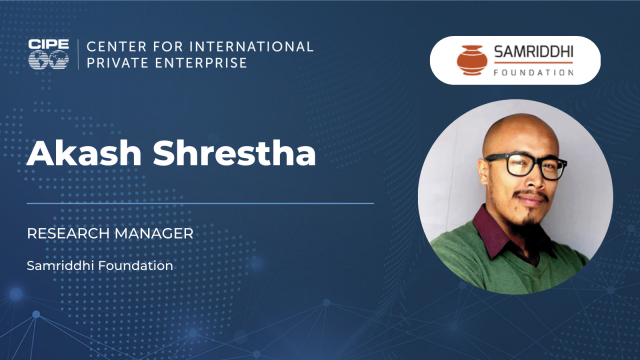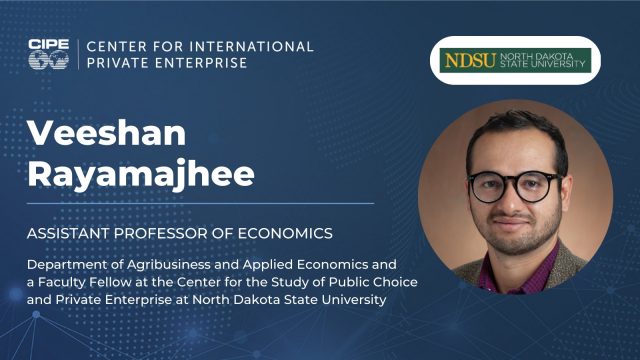 Presenter: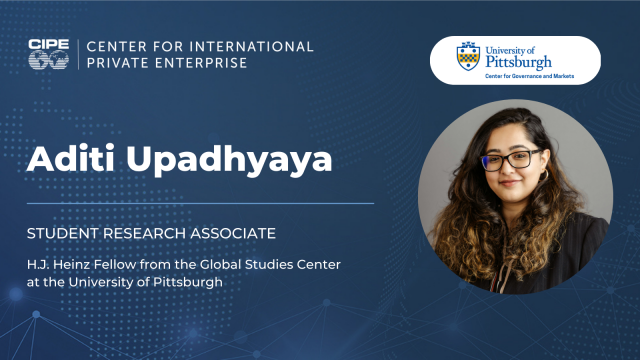 Guest Speaker: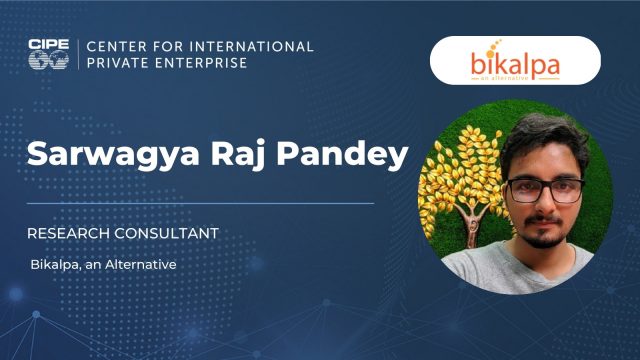 Opening Remarks: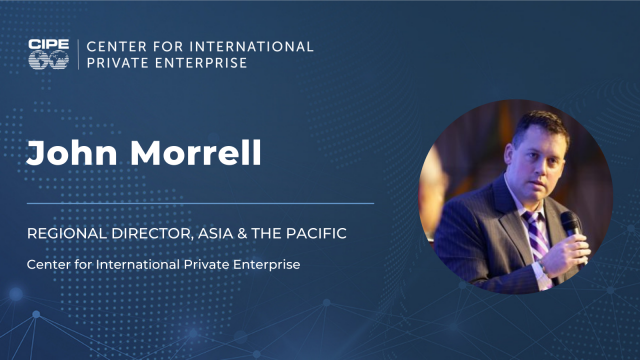 Closing Remarks: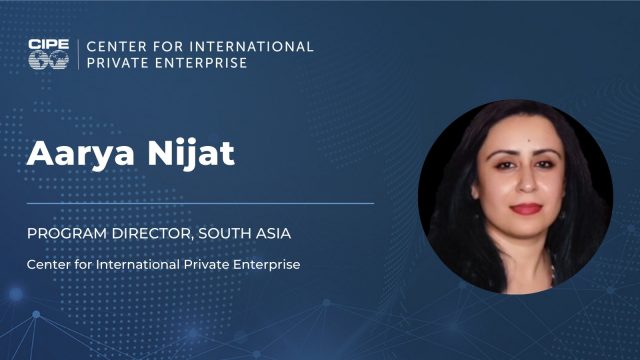 Moderator: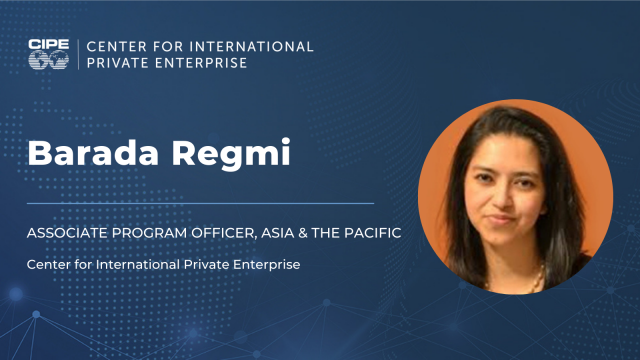 Location
This event will be held on Zoom. If unable to register through Eventbrite, please email eyingst@cipe.org to receive the Zoom details.