About the Conference
The UNCTAD eCommerce Week is the premier global forum for key stakeholders to collaborate on methods to democratize the digital economy. Here, decision-makers and experts join the stage to discuss good practices and discover innovative solutions and partnerships to successfully utilize the digital tools to further develop both leading and emerging economies.
This year, eCommerce Week will be held from Monday, April 25 to Friday April 29. The Hybrid conference will take place in Geneva, Switzerland and online.
About the Panel
On Tuesday, April 26th at 10 AM ET, join CIPE's own Adam Sachs as he hosts discussions on the power of data for businesses in emerging markets at the UNCTAD eCommerce Week 2022! He will be joined by panelist speakers from Briter Bridges, DataSphere, Turkonfed, and The Bulgarian Startup Association (BESCO).
About the Moderator
Adam Sachs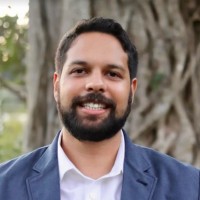 Adam Sachs serves as the Program Officer of CIPE's Global Programs team. Previously, he worked in Southeast Asia and spent five years on Capitol Hill. Prior to joining CIPE, he worked with the National Democratic Institute's Governance team. Adam is an international development practitioner who promotes inclusive digital policy development and democratic digital rights abroad. He has a Master of Arts in International Development from George Washington University, where he interned with Myanmar's Institute for Strategy and Policy.
Location
Geneva, Switzerland & Online