Last week, Zambia co-hosted the Summit for Democracy, jointly with Costa Rica, the Republic of Korea, and the United States of America. In the nation's capital of Lusaka, both government and civil society organized a range of conversations diving into important issues such as electoral integrity, the role of youth and women in politics, and freedom of the media in Zambia and across the continent.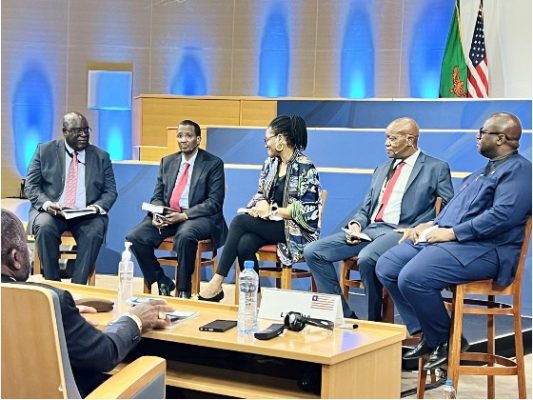 Underlying these topics are fundamental questions of power, responsibility and trust: What does it take to build and maintain trust in democratic institutions? Who is responsible for shaping what economic development needs to look like? How do we ensure corrupt activity is kept in check while individuals, companies, and the state are encouraged to thrive and flourish?
Though there are no easy answers to any of these questions, a consensus has emerged, in Zambia and across the world, that beneficial ownership transparency (BOT) — the public disclosure of those natural persons who ultimately gain benefits from owning and controlling corporate vehicles — is foundational to fortifying trust in the social contract. Clarity about who owns which assets helps to ensure there is a level playing field for civil society, business, and government alike to discuss the above questions and decide on answers appropriate to individual contexts.
In Zambia, the Patents and Companies Registration Agency (PACRA) has made important strides in establishing a beneficial ownership register as per its mandate conferred through Companies Act No.10 of 2017. PACRA collects the required information and provides public access to the information at a fee. While the agency has made significant progress in just a few years, there remains open questions regarding the extent to which companies actually disclose their beneficial ownership (BO) data, and the accuracy of the data collected.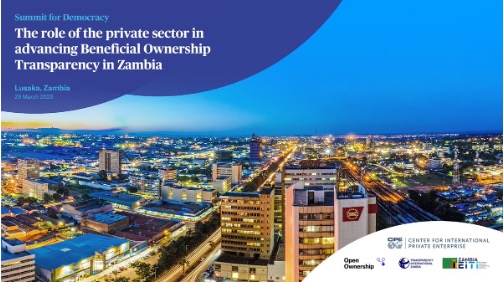 To explore the extent to which the business community could be engaged in strengthening joint efforts to achieve greater BO transparency, CIPE¹ co-hosted a high-level panel on the eve of the Summit for Democracy on March 29, 2023 (link to recording here; watch from 23:35 onward). The panel brought together representatives of the business community, PACRA, and civil society. Summarizing the thoughtful contributions made by all panelists, four points stood out that provide a roadmap to chart the course ahead. Specifically:
Pauline Mundia, Vice-President, Federation of Small-Scale Miners Association of Zambia (FESSMAZ), relayed that for small and women-owned mining operations in Zambia, BOT is still a relatively new topic and that business owners continue to lack basic information on how to go through the registration procedures.
Sopani Muzumara, Coordinator of the Proudly Zambian Campaign, and a member of the Zambia Association of Manufacturers (ZAM), corroborated the point. She offered to work with the regulator to craft informational material suitable for ZAM's membership, and to distribute the information to its 350+ members, including outside of Lusaka.
Wilson Banda, Acting Registrar at the Patents and Companies Registration Agency (PACRA), welcomed initiatives by the private sector to collaborate. In addition, he agreed that it would be useful to reframe how and why BOT matters: Away from a narrative that focuses primarily on anti-money laundering benefits, and toward a narrative that highlights the many benefits which business can derive to de-risk their operations by accessing verified and accurate BO information.
Rueben Lifuka, Vice Chair of Transparency International and business owner himself, stressed that while BOT does enable and confer important societal benefits, business itself stands to gain from timely and open access to BO information. He underscored that it remains an important task for the business community, state actors and civil society alike to more clearly lay out how to realize these benefits.
As the organizers of this panel, CIPE and our partners, including Transparency International Zambia (TI-Z), Open Ownership (OO), the Zambia Extractive Industries Transparency Initiative (Z-EITI) and the Extractive Industries Transparency Initiative (EITI) are heartened to see the productive exchange between all stakeholders involved and agree on the importance of creating and maintaining an accessible BO database. The BO register should have complete, timely, up-to-date, and accurate BO information. Cooperation between all stakeholders is of critical importance to realize the many benefits BOT promises.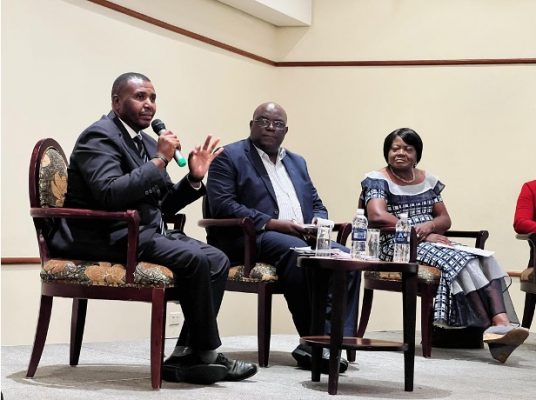 As organizations vested in the utility of BO registers, all participants offer their support to facilitate future engagement between the private sector and the regulator, and hope to see additional steps being taken to implement a yet more effective BO register in Zambia.
The panel discussion built on previous engagement with the private sector through the Opening Extractives Programme, and through a series of closed-door meetings with business representatives CIPE convened in partnership with the above-mentioned organizations in the run-up to the Summit for Democracy. Based on these engagements, the partner organizations are pleased to present a two-page document that summarizes the discussions and mirrors the deliberations of the panel.
---
The panel was organized by the Center for Private International Enterprise (CIPE) in partnership with Transparency International Zambia (TI-Z), Open Ownership (OO), the Zambia Extractive Industries Transparency Initiative (Z-EITI) and the Extractive Industries Transparency Initiative (EITI). CIPE is grateful for the encouragement of the Zambian Government, including the Ministry of Mines and Minerals Development and the Patents and Companies Registration Agency (PACRA) to hold the event.