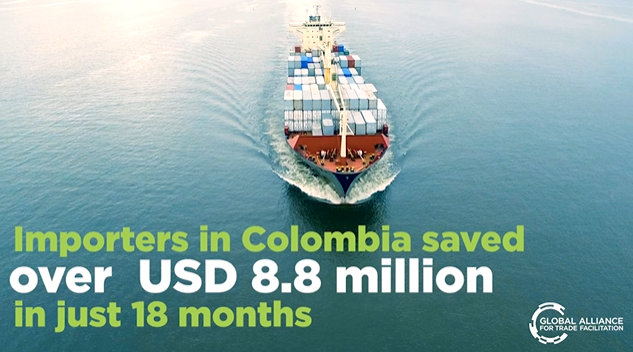 Making trade simpler and faster will allow more people to participate in their economies. As a joint leader of the Global Alliance for Trade Facilitation, CIPE is supporting major reforms in Asia, Africa and Latin America to make trade more accessible to everyone. Among the many recent Alliance public-private partnership projects: a landmark arrangement between eleven Latin American countries that is expected to significantly reduce the cost of international trade for companies with Authorised Economic Operator (AEO) certification. CIPE Executive Director Andrew Wilson, and CIPE's Head of Trade Programs Aurelio Garcia talked with BASF Customs and Foreign Trade Manager Fernando Wins about the impact of the groundbreaking agreement in a Democracy that Delivers podcast.
In addition to supporting the AEO project in Latin America, CIPE is currently leading Alliance programs in a total of six countries: Colombia, Ecuador, Guatemala, Malawi, and Zambia. By emphasizing best practices and business-led solutions, including digitalization, Alliance projects enable faster and more predictable processes that enable companies of all sizes to trade more easily. Governments save time and resources by modernizing trade procedures, while also safeguarding their borders. Ultimately, Alliance projects boost trade competitiveness and business conditions, which are key drivers of inclusive economic growth and poverty reduction.
One of the very first Alliance programs was initiated in 2017 in Colombia and led by CIPE. It focused on streamlining customs clearing for food and beverages with the adoption of a risk management system. This cut costs related to inspections dramatically and helped importers save nearly nine million dollars in the first 18 months. The project demonstrated how governments, aid organizations, and businesses can work together efficiently and paved the way for more projects of its kind. Due to efforts during the COVID-19 pandemic, the Alliance was among the finalists for the 2022 P3 Impact Award issued jointly by the U.S. State Department's Office of Global Partnerships, Concordia, and the University of Virginia Darden School Institute for Business in Society.
Co-leaders of the Alliance are the International Chamber of Commerce, and the World Economic Forum, in cooperation with Gesellschaft für Internationale Zusammenarbeit (GIZ). The Alliance is funded by the governments of the United States, Canada, and Germany.
Published Date: March 31, 2023