Economic Inclusion for Women in Central America
The Center for International Private Enterprise (CIPE) is committed to promoting economic inclusion for women in Central America by supporting women's business associations and creating spaces for women to share knowledge, resources, and experiences. The project aims to empower women entrepreneurs in the private sector by providing them with the necessary tools to succeed in their businesses and to amplify their voices as active participants in their communities and economies.
On March 10, CIPE's partner Asociación Red Empresarias y Emprendedoras para el desarrollo sostenible (AREED) hosted an International Women's Day forum in San Jose, Costa Rica entitled "Associativity and Digitalization Makes Us Stronger." The event brought together approximately 50 businesswomen from across the region to discuss digital transformation and the value of women's networks in business communities.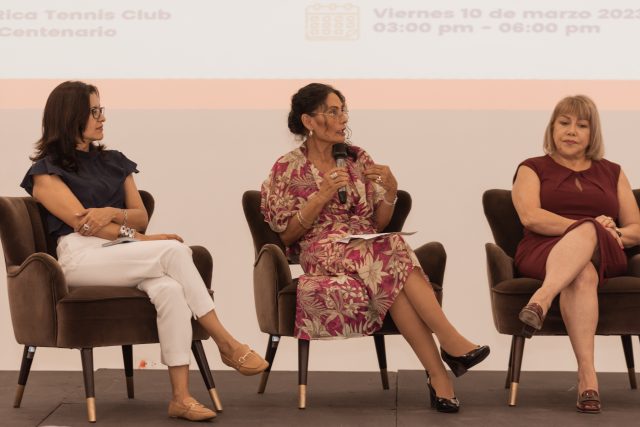 One of the highlights of the forum was the panel discussion moderated by AREED President Alejandra Romero, entitled "Associativity and Sorority: Key Elements for Strengthening Women's Businesses." In this context, associativity referred to connections and cooperative links between individuals, while sorority referred to support systems among groups of women. The panelists included Red Mujeres Empresarias de El Salvador (MUJER-ES) President Jessica Salazar, Women's Rights Author Marilyn Batista, International Organization on Migration (IOM) Coordinator Fabiola Miranda, and Businesswoman Noelia de Leon.
The discussion centered on the importance of women's networks and associations in addressing economic, structural, and cultural barriers to women's economic participation in Central America. These obstacles often cause women in the private sector to have limited opportunities to develop their business skills or effectively advocate for themselves.
By creating networks of women in business, CIPE and its partners provide safe, supportive environments for women entrepreneurs to cultivate professional and personal connections for their mutual benefit. The success of these networks was evident during AREED's entrepreneurship fair on March 11, following the forum, which included 60+ businesswomen from five countries. The participants shared how, through the fairs and forums, they have expanded their supply chains and distribution channels by collaborating with the other women in attendance.
CIPE and its partners will continue to share updates about the women's business association capacity development and networking program in Central America via the cipe.org website and social media channels on Twitter, Facebook, and LinkedIn. Through ongoing efforts, CIPE and its partners are helping to break down the barriers that women face in the private sector and promote the economic empowerment of women in Central America.