This blog is written by CIPE Ukraine field staff. For security purposes, the names have been omitted.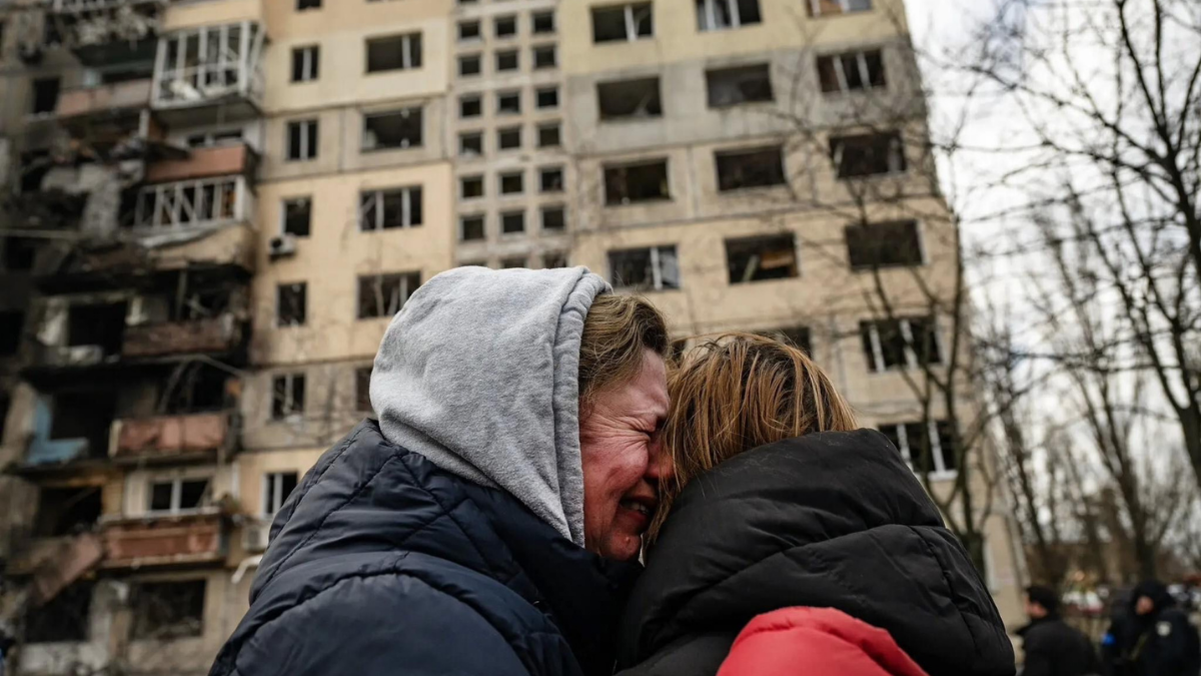 For the past two months, tens of millions of Ukrainians as well as people all over the world have been starting their days reading tragic news about the war. Since February 24, Russia has waged a full-scale, brutal war on the Ukrainian people. War crimes were committed in Bucha and other cities.
The invasion of over 190,000 Russian troops into Ukraine has radically changed Europe's security. One of the continent's largest countries is now experiencing horrific comparable to World War II. Millions have been displaced, losing their homes, jobs, and livelihoods. Massive bombings of cities have destroyed civilian infrastructure, quickly turning Ukraine into one of the greatest humanitarian crises of the twenty-first century.
Today, Ukraine is fighting on behalf of the free world "for the victory of democracy over dictatorship and light over darkness," as Volodymyr Zelensky, the President of Ukraine proclaimed.
This war has caused catastrophic damage on the Ukrainian people, infrastructure, and businesses. According to a March 2022 survey conducted by the European Business Association, a quarter of small businesses in Ukraine have already exhausted their financial resources in these times of war. Only 13 percent of Ukrainian small and medium-sized enterprises (SMEs) still operate at full capacity. Before the war, SMEs composed 98 percent of Ukraine's economy. The extreme disruptions and loss from this war, inflicted on both society and enterprises, have united Ukrainians as a nation like never before. Ukrainian businesses have risen to the moment and provided unprecedented support to the needs of the Ukrainian soldiers and war victims.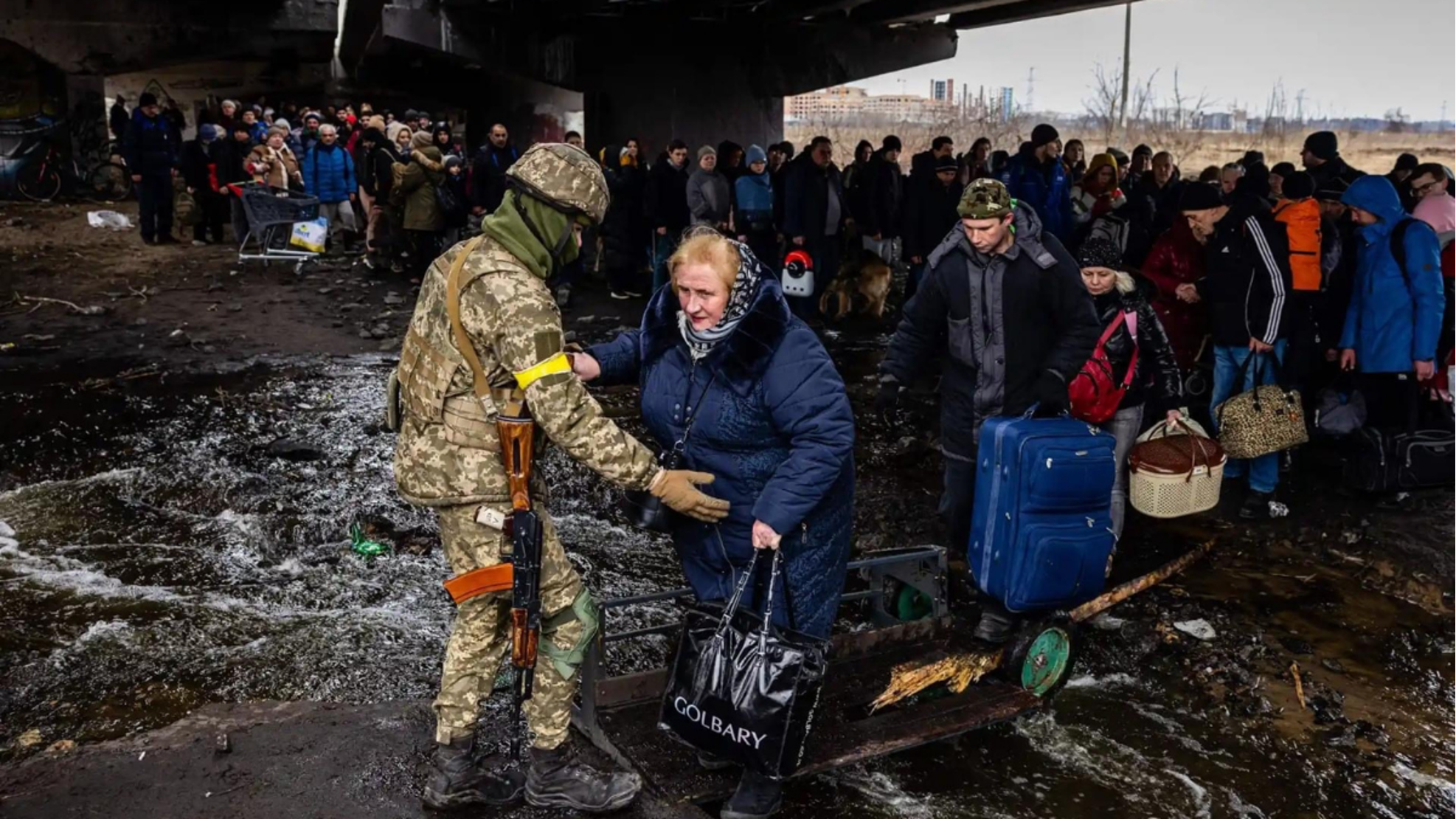 On the third day of war, international restaurant companies such as Kentucky Fried Chicken (KFC) and McDonald's opened their kitchens to volunteers, hospitals, and defenders, despite fierce shelling from the Russian attackers.
"We appeal to the restaurant business all over Ukraine to also join and open their kitchens to cook and deliver food to those in dire need of it now," KFC noted in a February 27 Instagram statement.
Many SMEs, including CIPE's long-time partners, have redirected their businesses to respond to the needs of civilians and communities facing violence from the military invasion. From the start of the war, Ukraine's business community joined the volunteer movement to gather humanitarian aid to help the army and civilians, provide transport, secure medicine, and support migrants and refugees. CIPE is working with several business associations and partners to establish new supply chains providing essential goods and services and setting up new communications channels. Five stories from these efforts are below.
Kyiv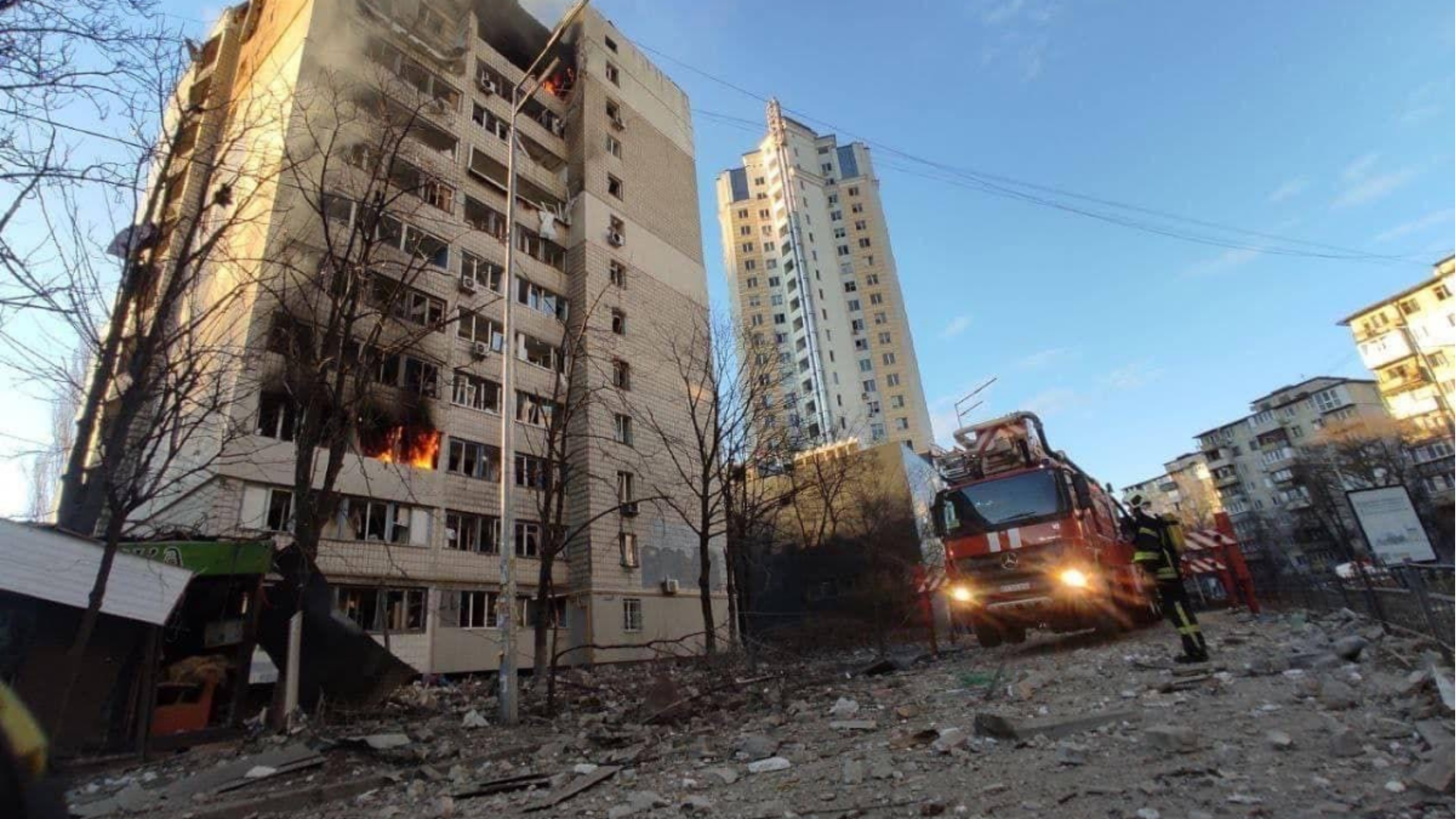 The Ukrainian Agrarian Council has rapidly transformed its operations and activities to prevent food shortages since the first days of the war. All the association members' resources, including grain, livestock, and dairy products, have been supplied for free to Kyiv and other regions. Over the past several weeks, CIPE has supported this association to establish a logistics and humanitarian hub to coordinate the member companies' efforts to best address community needs. Today, this hub in Uman, Ukraine's Cherkasy region, is working on organizing shelters for people fleeing heavy bombing.
"We woke up from explosions in Kyiv. We couldn't sleep for two days. We were terrified, and we are still scared. It is scary for millions of people all over Ukraine and millions of people in Russia, for those who are worried about their loved ones here. Nevertheless, all of us in Ukraine do what is needed," noted Mykhaylo Sokolov, Deputy Chairman of the Ukrainian Agrarian Council and Leadership Academy for Development Ukraine (LADU) alumnus, a CIPE program that ran for five years prior to the war.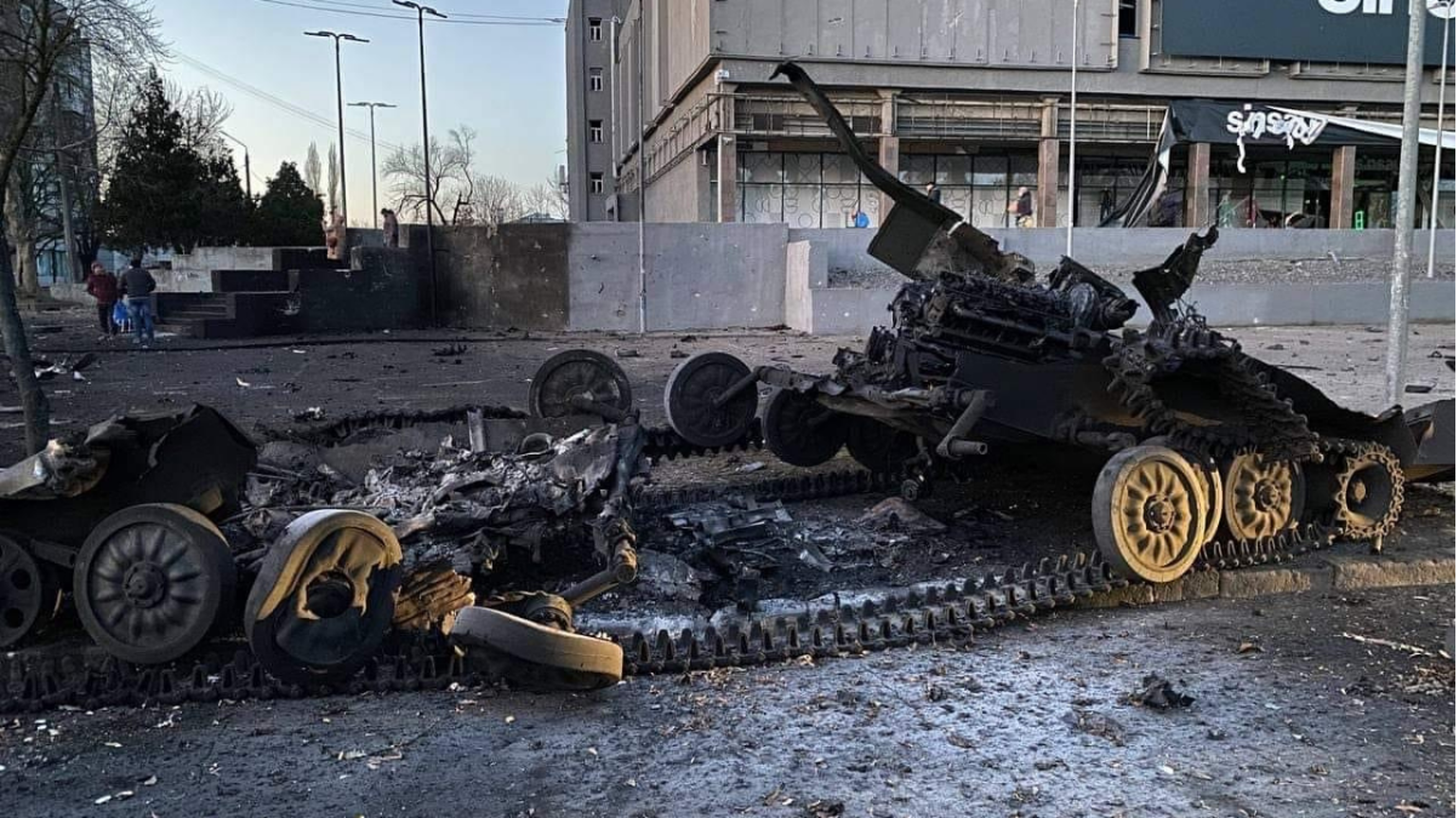 Ivano-Frankivsk
From the first days of the Russian invasion, Ivano-Frankivsk, a city near Ukraine's western border, opened its doors to refugees and internally displaced people (IDPs) from the most heavily affected regions in Ukraine, including Kyiv. Here, CIPE supported the creation of the volunteer humanitarian platform LetUkraineWin, initiated by a group of local businesses and social activists led by Liubomyr Chornii, an expert on regulatory and economic policy issues, LADU alumni, and long-term CIPE partner. This platform was launched together with the Ivano-Frankivsk Chamber of Commerce and Industry to support people in critical need and help military forces defend the freedom and independence of Ukraine. CIPE assisted the platform with launching a Facebook page, selecting and translating materials for publications, fundraising, and sharing information among the business community and partners. CIPE also assisted the platform with expert advice on simplifying customs procedures for the international humanitarian aid transported across the Ukraine border.
"The Ukrainians are fighting with the "Moscow Bear," mobilizing all available internal and external resources. They are fighting for the whole "Civilized World" … for their country and choice… And changes, which are taking place now in the Ukrainian society, are a profound manifestation of democracy – a new format of real, and if you look deeper, direct democracy," wrote Liubomyr Chornii in a recent publication on Facebook.
Kharkiv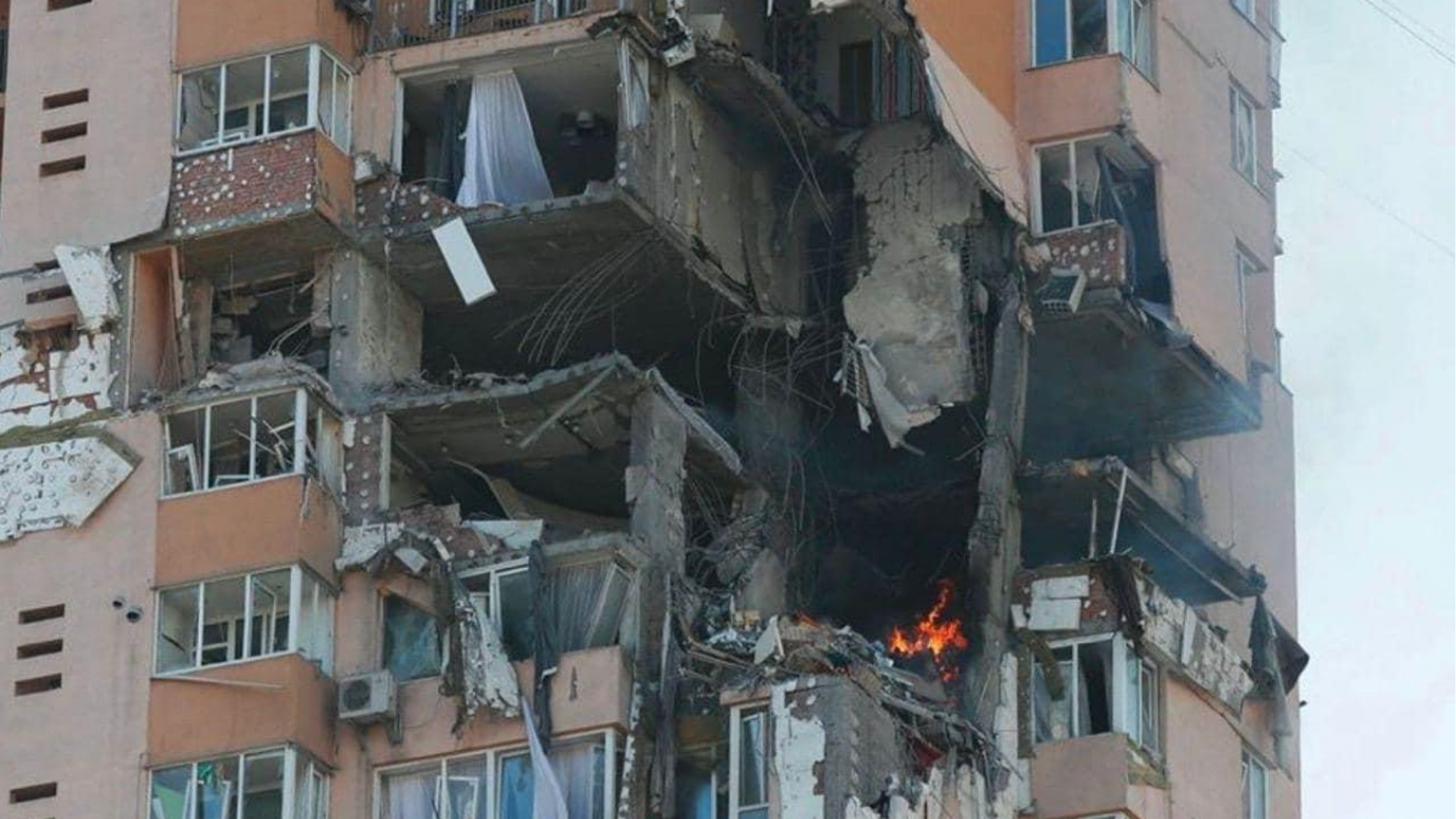 Kharkiv, one of the largest cities in Eastern Ukraine, has been heavily shelled by Russian airstrikes. Entire city areas have been almost wiped off the face of the earth. CIPE partner, the Association of Private Employers led by Oleksandr Chumak stayed behind to provide Kharkiv people with necessary supplies and organize the evacuation to other cities. The organization reached out to CIPE for assistance in establishing a humanitarian hub. CIPE supported the association by launching a communication platform on Facebook named "Kharkiv Ants" to coordinate humanitarian aid, survey and analyze needed goods, and provide targeted purchase of supplies.
"Of course, we were not prepared for the war because we did not believe it was possible. But when it came, everyone found their place in the chain of ensuring victory over the occupiers. Everyone, like ants, ran in directions that did not exist before, but everyone knew their place, and everyone contributed to the common victory. A great country of little ants," remarked Olexander Chumak, president of the Association of Private Employers, when describing how business and society are dealing with the war situation in Ukraine.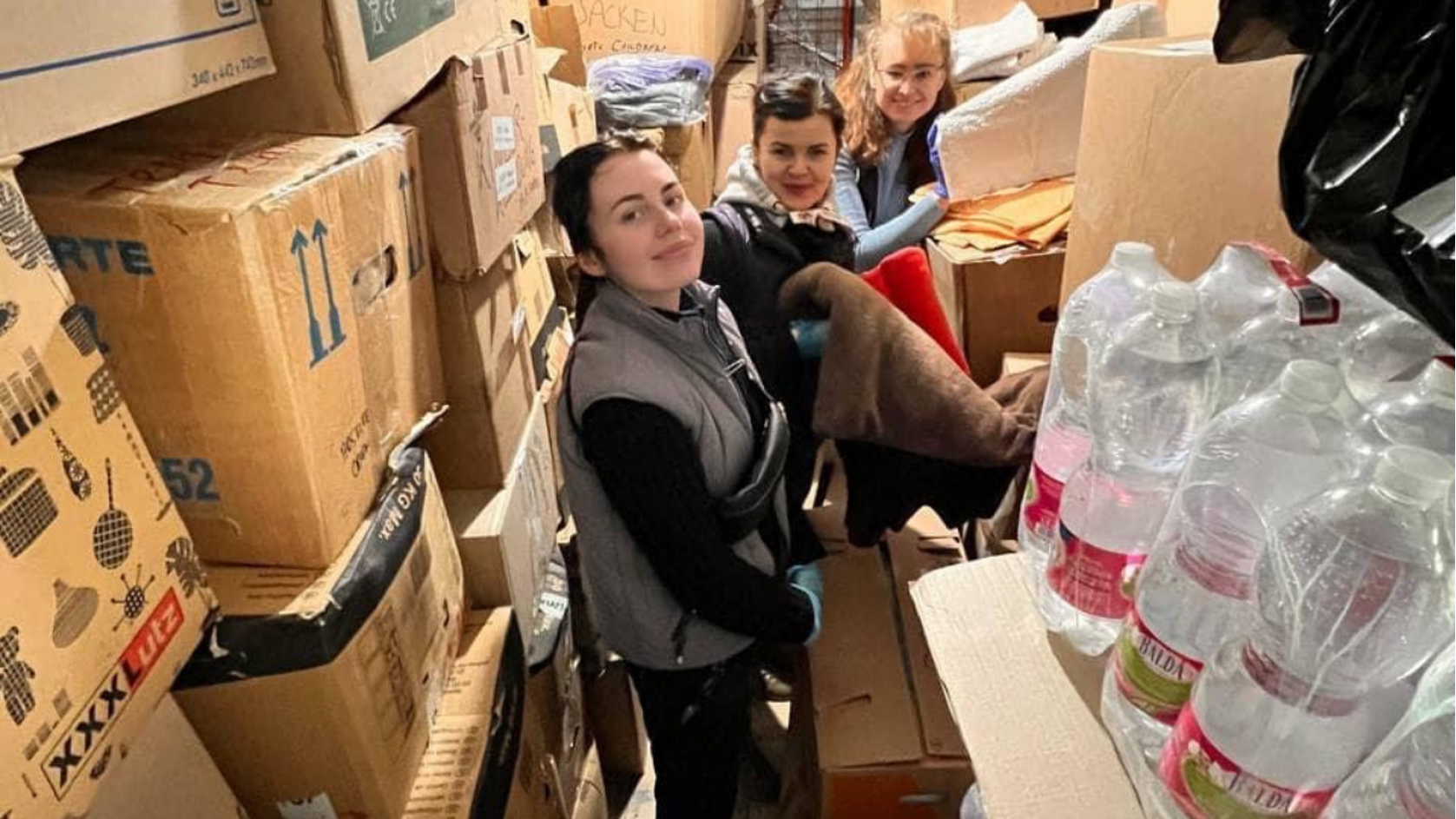 Mykolaiv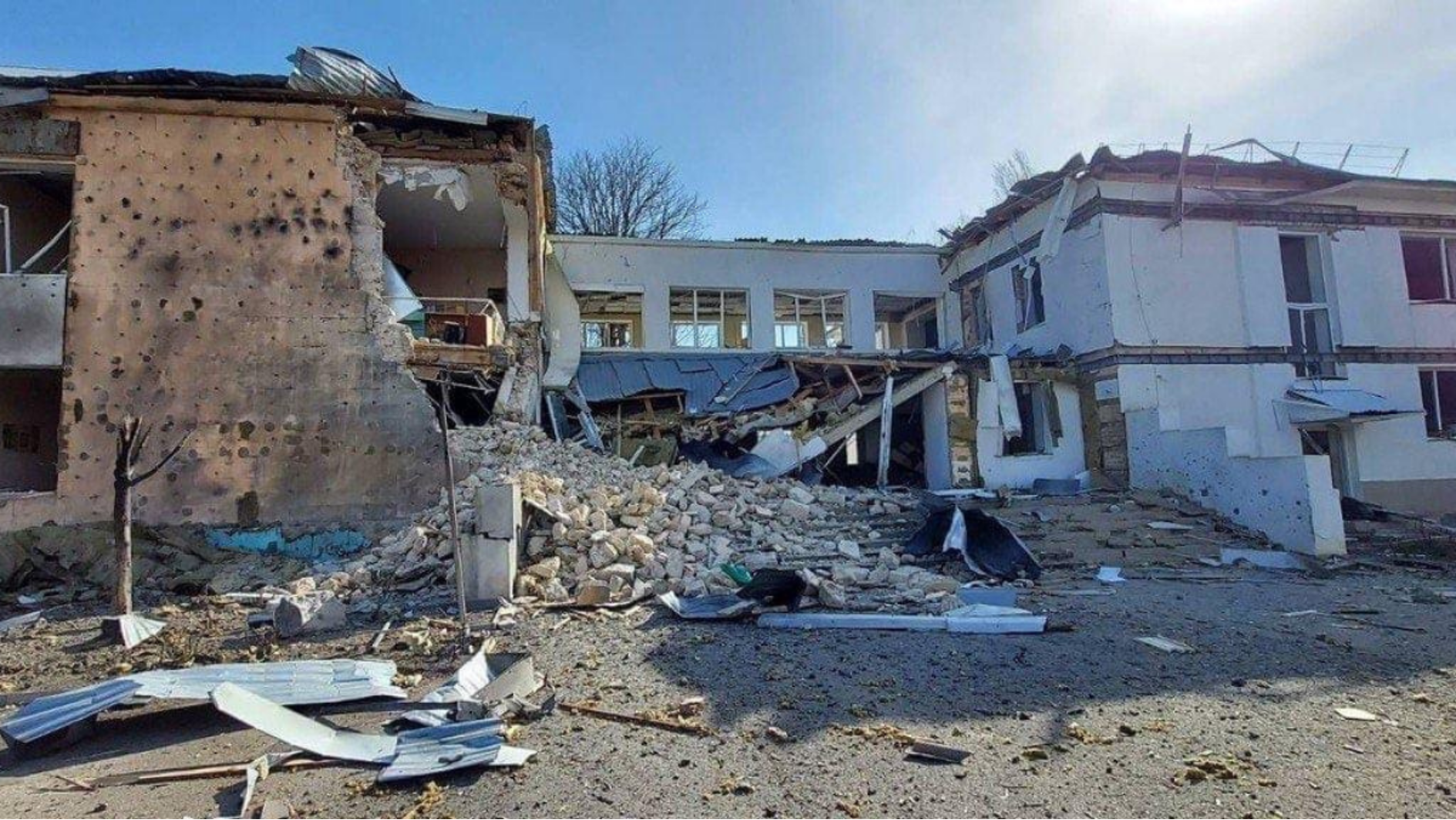 Mykolaiv is a city of strategic importance in the south of Ukraine and a point of interest for Russian occupiers on their way to Odesa. The Ukrainian Association of Business Support Centers, coordinated by LADU alum Artem Vashylenko, created a local humanitarian hub. In March 2022, the hub received nearly 30 tons of humanitarian aid from Ternopil, Rivne, Odesa, and Vinnitsa. The volunteers sorted and delivered the aid to territorial communities in need. For example, the Bashtansky community received food, hygiene products, diapers, pillows, blankets, and clothing for children and adults.
"The full-scale Russian invasion of Ukraine has been going on for more than two months. Our defenders are repelling the Russian invaders and fighting for the right of the Ukrainian people to exist. Our priority today is to make them a reliable rear. The Ukrainian Association of Business Support Centers in Mykolaiv became the Humanitarian hub, uniting efforts of the local business people and volunteer groups. Together, we repair equipment of the Armed Forces of Ukraine and purchase and transfer thermal imagers, clothing, and food. We take everything our defenders need to the front every day," noted Artem Vashylenko, Head of the Ukrainian Association of Business Support Centers.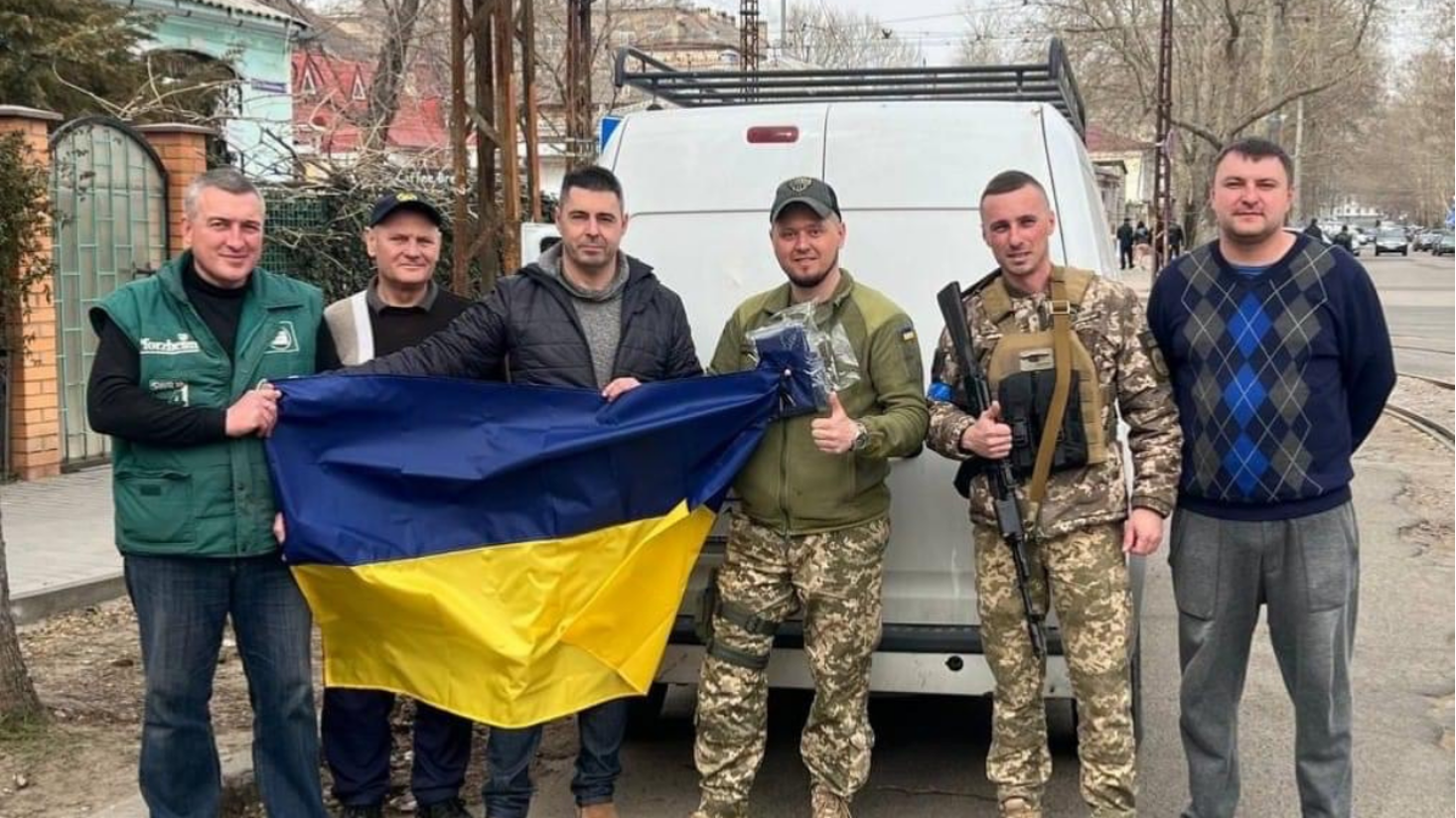 Lviv
Lviv, the capital of Western Ukraine and located close to the border with Poland, has accepted more than 200,000 refugees from affected territories. Since the first days of the war, local businesses and entrepreneurs have united to provide support for those fleeing the war. CIPE partner, the Business Community Club NGO, created a Telegram channel for Ukrainian executives, company owners, and private entrepreneurs. This online community rapidly exchanges information and publishes requests for free advice on accounting, legal aspects, logistics, security, and information technology. Thanks to the Telegram channel, businesses from various regions can find partners and subcontractors around the country, even in cities facing Russian attacks.
CIPE also supported this organization with establishing a humanitarian hub and developing guidelines for business owners. These included how to employ a refugee, what compensation can be received from the state during wartime, where and how to secure a loan at a low-interest rate for agricultural producers, and more. It publishes information on its Facebook page for displaced enterprises to learn about available industrial premises during the military conflict in Western Ukraine.
"Business must continue to work to support the city, army, and employers. Those who have certain needs in their enterprises, which can be solved through consultants, specialists, or cooperation between entrepreneurs – will now be able to write about it in our special group in Telegram. We will look for opportunities for our members and colleagues, including through the involvement of foreign partners and international organizations," noted Mykola Savulyak, Head of the Business Community Club Ukraine.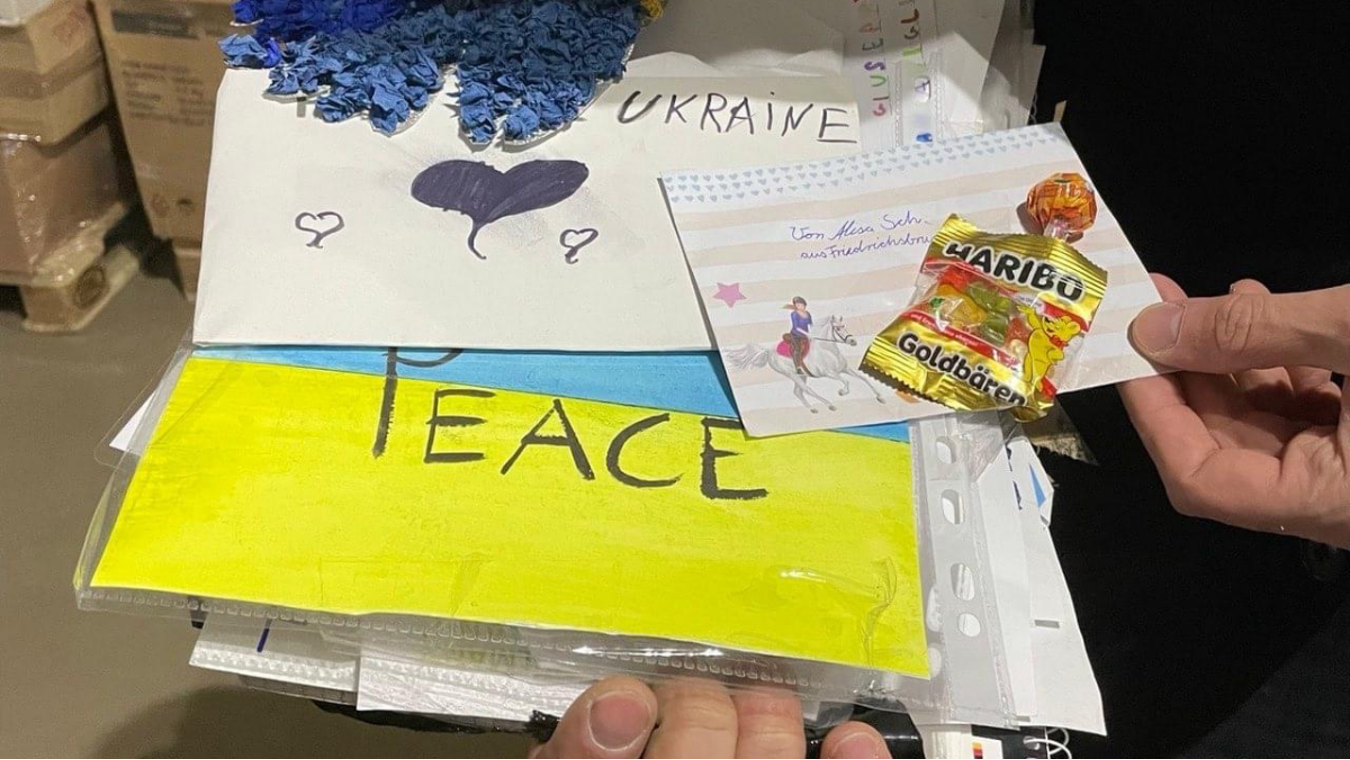 Today, tens of thousands of businesses across the country, from the Kreminna Luhansk region to Uzhhorod in Transcarpathia, continue to prepare food, sew military ammunition, make body armors, deliver grain and medicine, and provide shelter for IDPs. As millions of ants making titanic efforts, they hold the entrepreneurial front and serve a crucial role in helping people and the country on its way to victory and achieving much-desired peace.
The Center for International Private Enterprise remains firmly committed to supporting our local business community partners all around Ukraine and ensuring they can safely continue their economic relief and recovery efforts. Read CIPE's statement on Russia's invasion of Ukraine here and the National Endowment for Democracy's statement here for more information.
Published Date: May 04, 2022