As part of the project with the U.S. Department of State (DoS) – Bureau of South and Central Asian Affairs (SCA) on large-scale infrastructure in Sri Lanka, the Center for International Private Enterprise (CIPE) has recently partnered with five new organizations, as well as Verité Research (Verité), CIPE's long-term partner. The CIPE-SCA project aims to ensure that the interests of the local communities are well reflected in public expenditures on large-scale infrastructure in Sri Lanka. The project also seeks to enable civil society to advocate for the interests of local communities throughout the lifecycle of the infrastructure projects and act as a good governance watchdog over infrastructure spending. This is important since CSOs' engagement in infrastructure projects will not only amplify stakeholder and community concerns, but it will also lead to better due diligence of the projects and ensure greater transparency and accountability.
The five pilot initiatives of the project will be implementing evidence-based project methodologies for civil society engagement in infrastructure projects. These pilot initiatives have focused on at least one of the three thematic areas, namely, public procurement, environmental impact assessment, and involuntary resettlement. These themes are identified by the review of the regulatory procedures governing the planning, financing, execution, and maintenance of public infrastructure conducted by Verité in Sri Lanka. Informed by the regulatory review report and input received from experts and CSOs, CIPE and Verité developed six engagement strategies (Parliament engagement strategy, Public Interest Litigation engagement strategy, Right to Information (RTI) engagement strategy, Social Media engagement strategy, Web-based Platform engagement strategy and Community Mobilization engagement strategy) to support civil society partners to better engage with infrastructure projects in Sri Lanka. The partners have utilized at least one or multiple engagement strategies as relevant to engage on the infrastructure project(s) they have selected, considering factors, such as the match of the engagement strategy with their skill and organizational strength, available resources, as well as cost limitations, among others. The project at the end will produce an infographic, which will contain information on the activities, results, and key lessons learned for each piloted initiative. This resource will present hard-to-find information and data in an easily understandable form in English as well as local languages, i.e., Sinhala and Tamil. This is important as it aims to address the gap that stems from the lack of access to information in local languages and can thus contribute to promoting inclusion and empowerment of marginalized communities, including women and minorities. These pilot initiatives are therefore playing a critical role in capturing lessons learned based on both successes and failures.
CIPE and Verité have played the role of facilitators to bring together an inclusive collection of civil society organizations to discuss the issues associated with infrastructure projects that have impacted their communities. The result of this has been the formation of a civil society alliance called Alliance for Sustainable infrastructure (ASI), by the CSOs, which is the first of its kind in Sri Lanka. Currently, the alliance is working together to carry out activities on their own to hold infrastructure investments accountable to local communities and ensure that the governance of infrastructure projects is more participatory. Such kinds of CSO engagements are significant as they can help safeguard the communities from ineffective infrastructure projects and their negative impacts on the localities, minorities, and the environment.
Figure 1 and Figure 2 includes details of the pilot initiatives implemented by the five organizations, namely Advocata Institute (Advocata), Confederation of Micro, Small and Medium Industries (COSMI), Janawaboda Kendraya (JK), Social Organizations Networking for Development (SOND), and Women's Chamber of Industry and Commerce (WCIC).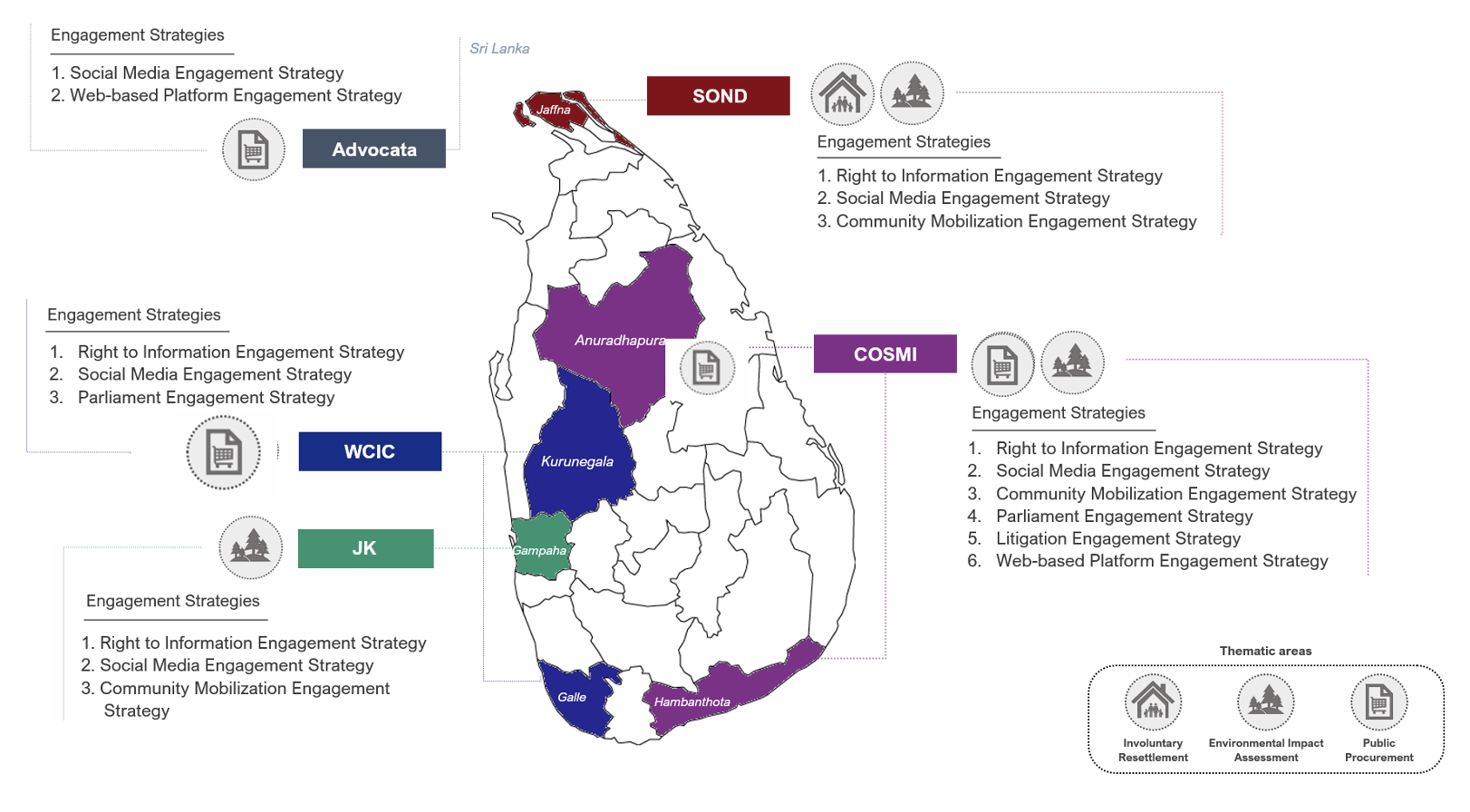 Figure 2: Details on Selected projects, Funders and Main Beneficiaries
Implementing Partners
Project
Focus
Selected
Project and Funder
Main Beneficiaries
COSMI
1. support the "Dodol" (sweet) making community to find a better location to sell their products, as their current shop locations are going to be affected due to the extension of the road infrastructure project

2. find sustainable solutions to farmers, who are under the threat of being displaced from their traditional farming lands due to land acquisitions by agriculture infrastructure project

1. Road infrastructure project funded by EXIM Bank of China (Extension of Southern Expressway Project – Section 3)

2. Agriculture infrastructure project funded by UNDP (Climate Resilient Integrated Water Management Project)

Local Communities of Hambantota and Anuradhapura districts
WCIC
review the procurement and tender process in selected infrastructure projects and identify potential opportunities and barriers for women and women-owned businesses (WOBs) to participate.
1. Education infrastructure project funded by Korea, which includes construction of a National College of Education and Teacher Training System for Technology in Kurunegala District

2. Health infrastructure project funded by state-owned investment and development bank of Germany, which includes construction of a Maternity Hospital in Galle district

Women and women-owned businesses (WOBs)
Advocata
create and encourage conversations surrounding accountability and transparency by raising awareness on the return on investments (ROI) of large-scale infrastructure projects.
10 large-scale infrastructure projects will be selected based on the magnitude of foreign borrowings
Sri Lankan Public
SOND
review the selected infrastructure project to evaluate its impact on the livelihood of the people, their settlement and on the environment and create awareness about the project amongst the locals
Jaffna and Kilinochchi Water Supply Project, funded by the Asian Development Bank (ADB), under the Ministry of Water Supply
Local communities in Jaffna
JK
protect and sustain Negombo lagoon and empower the fishing community's rights to a safe and clean lagoon
Lagoon infrastructure project, called Negombo Lagoon Development Project, by the Government of Sri Lanka
Fisher communities; Local Communities Surrounding Negombo Lagoon