On February 24, Russian President Vladimir Putin approved a "special military operation" in the Donbas and Luhansk regions of Ukraine.
These actions quickly turned into an all-out invasion of Ukraine by land, air, and sea. In the face of war, hundreds of thousands of Ukrainians, mostly women and children, fled to neighboring countries: Poland, Slovakia, Hungary, Romania, and Moldova. According to Filippo Grandi, the United Nations High Commissioner for Refugees, a majority of refugees fled to Poland and Moldova.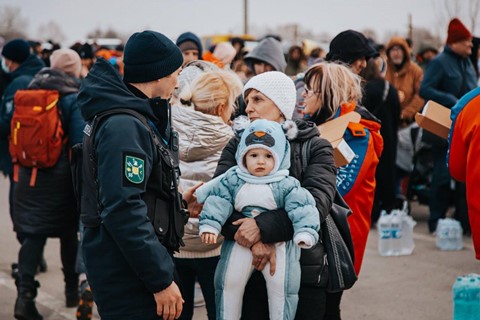 As of March 1, a reported 41,000 Ukrainians had crossed into Moldova, with another 46,000 Ukrainians transiting en route to Romania. So far, 604 Ukrainian citizens have sought asylum in Moldova. More Ukrainians are expected to enter in the coming days. Since the start of the invasion, Moldova's Customs Service has registered lines up to 20 kilometers long of cars coming from Ukraine. Within the span of four days, Moldova has established more than 40 refugee accommodation centers. It is worth noting that Moldova has never faced a situation like the war in Ukraine. The country is, in a sense, unprepared.
In the days since the invasion began, Marcel Spatari, Moldova's Minister of Labor and Social Protection, used his Facebook page to declare that the high influx of refugees presents a significant challenge for the country. There is a lack of trained staff to manage crisis response as well as little national budget to dedicate to humanitarian aid. Regardless, Moldovan society has shown an unprecedented level of solidarity with the Ukrainian people and immediately mobilized to aid the incoming refugees. Since the first refugees crossed the Moldova-Ukraine border, the government, business community, and ordinary citizens have organized humanitarian support.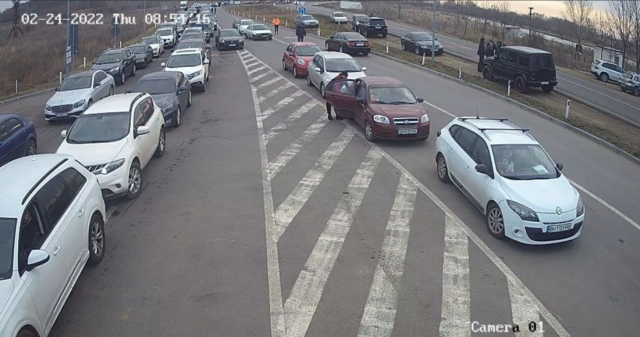 Moldova's private sector, in particular, is making a significant effort to support those fleeing from war. Local businesses are still facing challenges from the COVID-19 pandemic; however, many have found ways to help their neighbors in need. Moldova's main phone and mobile operators are providing free prepaid cell phone cards to all Ukrainian refugees and have reduced prices for phone calls to Ukraine. Hotels, tourist boarding houses, wineries, and construction companies are providing free shelter and catering services for refugees. Some are also delivering food and water to the refugee centers at the border crossing points. Additionally, local transportation companies and individuals are providing free and safe travel for all Ukrainians coming to Moldova. Starting February 25, many restaurants and cafes announced free meals for Ukrainian refugees.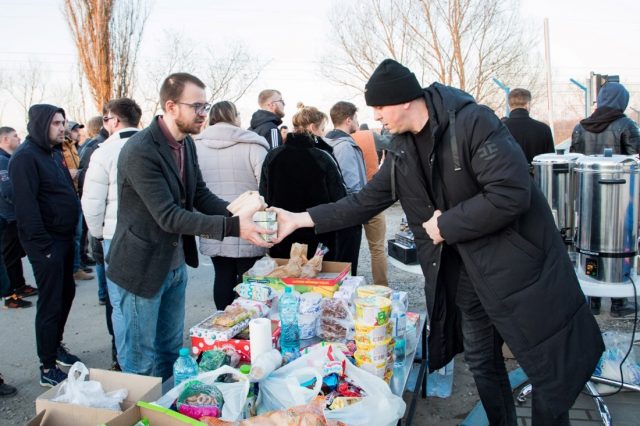 Private providers of medical care are also ready to help. A large private hospital in Chisinau announced free medical services to refugees, including medical consultations, treatments, and emergency surgeries. Private educational institutions began offering free education services for Ukrainian children. Additionally, several companies have announced that they are ready to hire Ukrainian citizens. On March 1, the Moldovan Government adopted a decision allowing Ukrainian citizens to be hired based on their identity cards and the identity number given to them upon crossing the border. Under this rule, refugees can now be hired during the state of emergency based on individual fixed-term employment contracts.
Immediately after the launch of the military aggression on February 24, many Moldovan companies showed their support for Ukraine by using the colors of Ukraine's flag when advertising products and services.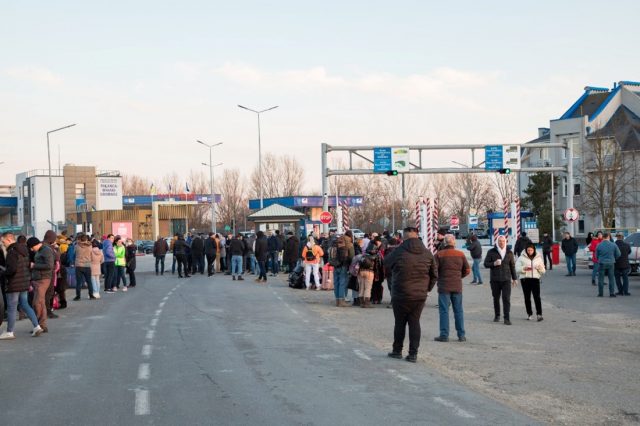 Business associations are stepping up too. The Alliance of Small and Medium Enterprises of Moldova (AIM) is supporting its members' humanitarian efforts. AIM connected with the Peace Corps in Moldova to collect donations supporting the immediate needs of fleeing Ukrainians. These needs include food, hygiene products, towels, sheets, and blankets for delivery to refugees. AIM and other civil society organizations are now working with the Ministry of Internal Affairs to create a single humanitarian response platform for Moldova. Since the conflict began, AIM has been constantly informing Moldova's business community via its social media on the legal amendments and newly adopted decisions by national authorities related to the crisis, many of which impact the local business community. AIM has also created a dedicated Telegram channel for crisis-related news and information for the business community.
Women's business associations have jumped in to support as well. The Association of Women Entrepreneurs (AFAM), is actively coordinating refugee efforts between the business community and Chisinau's local government. AFAM is also collecting financial donations and offering volunteer support where needed. The Association of Women Entrepreneurs from Balti (AFA Balti) is also collecting donations for refugees within the Balti municipality.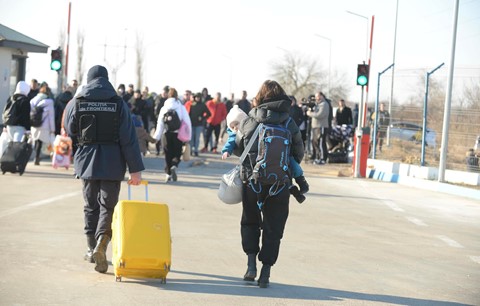 Since the first Ukrainian refugees crossed the border, Moldovan citizens have shown remarkable solidarity with the nation of Ukraine. Moldovans came to the borders with their cars to provide free rides for the refugees to places of accommodation, with many also having offered their own houses to host the Ukrainians.
Civil society organizations have also started collecting donations to help the refugees. People have started groups on social media to source needed items. These groups rapidly grew to tens of thousands of members. In the past days alone, several NGOs and the Government of Moldova have announced new fundraising initiatives to collect money to cover the needs of Ukrainians who fled to Moldova.
To better coordinate the support provided by individuals and avoid chaos, the Ministry of Internal Affairs has initiated a collaboration with a handful of private sector and civil society organizations. The government began formally organizing individuals capable of offering lodging, transportation, and other services, such as translation and psychological support. Volunteers now work directly with the Ministry of Internal Affairs to provide support to Ukrainian citizens via a new communications and logistics platform listing volunteers and the services they can provide. This new platform also collects information regarding specific refugee needs and is managed by volunteers. During the last few days, more than 1,700 people signed up to volunteer at the Volunteers Moldova for Peace.
Nobody can predict how long this tragic war will last. Despite the appalling current situation, the people of Moldova are helping to show that humanity and kindness will win out in the end.