CIPE lives out its values of learning and innovation externally and internally.
For employees, CIPE recently held its first annual Learning Expo on the theme of "Tipping the Scales: Positioning Democratic and Economic Reforms for Impact."
The January 28 expo combined a panel discussion, live demonstrations of distinctive program approaches, breakout discussions on ways to increase impact in various program contexts, and virtual exhibits highlighting special initiatives.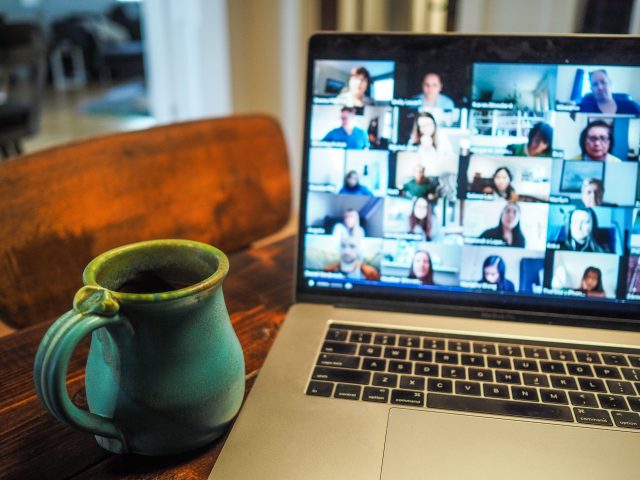 Kicking off with the panel discussion, panelists Natalia Otel Belan, Angela Maria Velez, and Shaza Elmahdi discussed key themes of trust in democracy, authoritarianism, and economic shocks.
A key element in   must be trust-building to demonstrate that democracies do deliver. Policymakers can work closely with local partners in civil society and the private sector, through such mechanisms as public-private cooperation and dialogue, to build trust in democratic and market-oriented institutions.
The importance of sharing lessons around democratic success was also emphasized. Authoritarians actively work to undermine democracies, so it is important to pay attention to one another and learn from what others are doing.
Inclusivity is increasingly important when thinking about a resilient system. Resiliency must be built into both democratic institutions and the economy, because there is no way to prepare for every possibility. This challenge becomes apparent when looking at the acute unanticipated crisis of COVID-19.
The twelve breakout groups spanned across the world and several thematic areas, including resilient democracies and economies, inclusive democracies and markets, as well as networks of change agents. Several attendees cited these as the most useful, stating that they were "breaking down silos" and gaining "good ideas for developing their own programs."
As CIPE continues to work to assist democracies and local change around the world in pursuit of our core value of excellence, we rely on learning from program triumphs and challenges. We look forward to finding more ways to learn from each other so that we can deliver the most effective programming possible.