Combating Corruption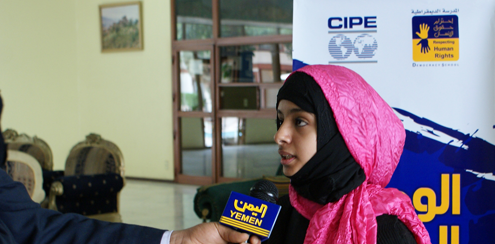 In many developing countries, corruption feeds ongoing political and economic failures by impeding market development, driving away investment, increasing the cost of doing business, and eroding the legitimacy of law and political leadership.
The Center for International Private Enterprise (CIPE) recognizes that political and economic reforms must be pursued simultaneously if the political, economic, and social dimensions of corruption are to be addressed.
A cross-sector approach. CIPE understands that addressing the underlying problems that lead to corruption requires the cooperation of governments, civil society and the private sector. CIPE and its partners employ a cross-sector approach to combating corruption that engages all of the interested stakeholders in coming up with solutions.
Mobilizing the private sector. The private sector is often blamed for perpetuating corruption. CIPE recognizes that businesses, especially small and medium enterprises, are also the victims of corruption, and have a vested interest in stopping it. CIPE and its partners support anti-corruption efforts that mobilize the private sector to attack corruption on both the "demand" and the "supply" side.
Focusing on institutions. Corruption stems not only from individual moral failures, but from weak and unbalanced institutions which create the incentives that support corruption. CIPE's approach focuses on the root causes of corruption, and emphasizes creating strong, balanced institutions which reward honesty and transparency and punish bribery and corrupt practices.