Strategies for Policy Reform Volume 3
April 20, 2015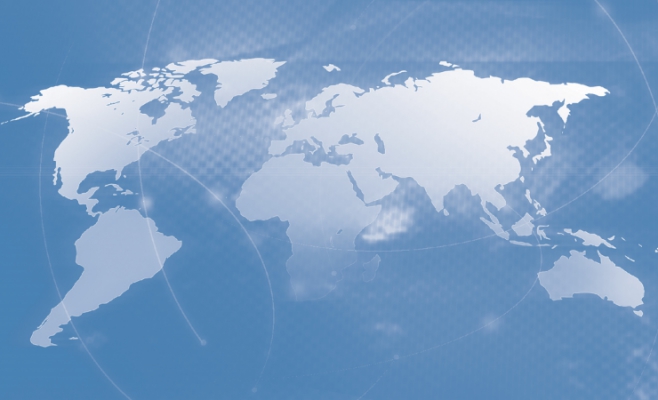 Case Studies in Achieving Democracy That Delivers Through Better Governance
Major global trends are changing the way we approach international assistance and policy reform. Private sector-led growth has produced enormous opportunities, even as market freedom and access to opportunity remain uneven. Political upheaval has raised hopes for democratic freedoms, yet freedom too often is undermined by poor governance.
Governance reforms must adjust to these shifting circumstances. As a rule, effective reforms tap the power of free markets and the strength of citizen engagement. Each country, however, requires distinctive sets of solutions that reflect local capabilities, needs, and values. These solutions take shape through policy coalitions forged by local champions. Often, they benefit from international experience in convening dialogue and mobilizing support.
CIPE brings accumulated experience and tools from three decades of engagement in democratic and market reforms. It has built a track record of policy impact founded on private sector leadership, institutional analysis, and innovative partnerships. CIPE implements programs across its four areas of focus: Enterprise Ecosystems, Business Advocacy, Democratic Governance, and Anti-corruption & Ethics. These programs build the foundations of democratic market systems and create opportunities for citizens from many walks of life.
The case studies in the Strategies for Policy Reform collection embody real-world program experiences. Intended as inspiration and guidance for reformers, the cases capture a broad range of learning which may be adapted to new circumstances. They can serve as a playbook for think tanks, business associations, NGOs, or policymakers. Who knows what transformations may occur as a result of exchanging experiences across different parts of the world?
Enterprise Ecosystems
CIPE programs aim to improve the operating environment for businesses by building the institutions of a market economy, reducing barriers to doing business, and promoting an inclusive entrepreneurial culture that provides opportunities for all citizens. By prioritizing the development of enterprise ecosystems, CIPE helps establish a level playing field for entrepreneurs. Through its inclusive approach to entrepreneurship and policy engagement, CIPE helps ensure that democracy and the market economy are accessible to all segments of society.
In Bangladesh, CIPE partnered with the Bangladesh Women's Chamber of Commerce and Industry (BWCCI) to expand economic opportunities for women and facilitate their involvement in the policymaking process. BWCCI developed a robust advocacy strategy and a Women's National Business Agenda with thirty recommendations to improve the policy environment for women entrepreneurs. Achievements include increased lending to women-owned businesses, including collateral-free loans at a reduced interest rate.
In Nepal, Samriddhi, the Prosperity Foundation, focused on expanding access to economic opportunities for youth through the promotion of entrepreneurship and improvements in the business environment. Samriddhi's Arthalaya School of Economics and Entrepreneurship educated over four hundred university students on markets and economic policy, and provided them with entrepreneurial skills training. Another Samriddhi initiative, the Nepal Economic Growth Agenda, recommended reforms in the areas of power generation, tourism infrastructure, and agriculture, a number of which have been adopted by the government.
To address the lack of opportunities among youth in Peru, CIPE partnered with Instituto Invertir to develop the Emprende Ahora youth leadership program, which provides rural youth with training in subjects related to democracy and the market economy. To date, the program has provided nearly 780 Peruvian university students with the tools to open businesses, generate income, and create local employment. Graduates have opened small businesses in their local communities, and have even taken the Emprende Ahora model and applied it to the high school context.
In this chapter:
Business Advocacy
Through partnerships with local business associations, chambers of commerce,
and think tanks, CIPE empowers the private sector to actively participate in
the democratic process. CIPE programs provide capacity building and technical
assistance to private sector organizations in order to equip them to advocate for
economic reform and engage in policy dialogue with the government. Coalition
building, grassroots outreach, and the national business agenda process have been
effective in giving voice to a wide range of private sector needs.
CIPE partnered with the Afghanistan Chamber of Commerce and Industry
and a coalition of 10 other sectoral business associations, including two women's
associations, to prepare and release a National Business Agenda. The 2011 business
agenda unified the business community around a common set of priorities
and gave the private sector a voice
in the national policymaking process
for the first time. The advocacy
effort produced reforms in tax and
tariff policy, improved infrastructure,
and modernized customs processes
in order to facilitate trade.
In Moldova, the National Business
Agenda network, coordinated by
the Institute for Development and
Social Initiatives, institutionalized a
culture of public-private dialogue
and encouraged greater transparency and inclusiveness in the policymaking process.
Their efforts, and CIPE's business agenda approach, have led the Moldovan
government to adopt the network's legislative proposals related to clarifying rules
for state inspections of businesses, simplifying tax collection procedures, and
increasing transparency in customs procedures.
CIPE has helped foster a better business environment in Nigeria through publicprivate
dialogue initiatives in seven states. CIPE's work has built the capacity of
coalitions of business and professional associations, which represent 130 business and trade associations and more than a million individual entrepreneurs. These
coalitions actively advocate for policy reforms that improve the states' business
environments and strengthen the relationship between the private sector and local
governments.
In Senegal, the business association l'Union Nationale des Commerçants et
Industriels du Senegal (UNACOIS) developed an evidence-based policy paper
on tax reform for the small and medium-sized enterprise (SME) sector and held
public-private dialogue meetings with government officials. The government
adopted the association's recommendations to reform the national tax code and
better integrate the SME sector in the formal economy. Through a decentralized
approach, CIPE helped UNACOIS build its capacity to represent the interests and
needs of different regions, ensuring buy-in among the wider membership for the
advocacy campaign.
In this chapter:
Democratic Governance
Democratic governance—the decision-making processes that translate citizens'
preferences into policy actions—is a crucial component of ensuring that
democracy delivers for all in society. Strong democratic governance is characterized
by transparency and accountability in both the public and private sectors. An open,
participatory policy process responds to citizen and business needs and promotes
higher-quality regulatory solutions. To this end, CIPE's democratic governance
programs promote open, informed public decision-making and principled
corporate governance.
CIPE partnered with the Development in Democracy Foundation to organize
the first-ever televised presidential debates in Paraguay. The four leading candidates
presented their policy agendas to the electorate and engaged in a discussion
on the issues. The debates were broadcast simultaneously on all seven public
television stations and one cable channel, as well as on 500 radio stations. Over
3.4 million people tuned in to watch and 72 percent of viewers surveyed said they
were hearing the candidates' policy proposals for the first time.
In Yemen, CIPE and local partners sought to strengthen the country's fragile
transition to democracy by building legitimacy and agreement on economic
reforms. CIPE partners organized outreach to political parties, the business community,
and civil society which resulted in a broad-based policy consensus among
diverse stakeholders and created a roadmap for economic and political reform.
CIPE has supported the Institute for Solidarity in Asia to implement the
Performance Governance System for local governments across the Philippines.
The system improves municipal performance, financial transparency, and political
accountability through an accreditation process. Cities that implemented the
system reduced poverty rates, increased the size of the middle class, and invested
more in education and housing.
In Pakistan, CIPE and local partners produced a guide to corporate governance
for family-owned enterprises that outlines the benefits of adopting good
governance practices. In Palestine, CIPE partnered with the Palestine Governance
Institute to raise the profile of corporate governance and help the local private
sector understand the critical role of corporate governance in improving the
performance and profitability of firms.
In this chapter:
Anti-Corruption & Ethics
Systemic corruption impedes market development, drives away investment,
and erodes the legitimacy of laws and political leadership. CIPE and its
partners combat corruption by improving integrity standards, advocating policies
that limit opportunities for corruption, and designing institutional reforms that
level the playing field. The business community takes collective action both in
the public arena, by advancing public
sector reform and transparency in government,
and in the private sector, by
strengthening compliance standards for
companies.
The Thai Institute of Directors
(IOD), with guidance from CIPE, has
built a coalition of Thailand's largest
businesses and most influential business
associations united in their commitment
to tackle the "supply side" of corruption.
Coalition members all sign the
Collective Action Against Corruption
Declaration and pledge to take tangible, measurable steps to proactively reduce
corruption risks. IOD estimates that the coalition's member companies now represent
nearly 20 percent of the Thai economy and more than one million employees.
In Armenia, CIPE partnered with the Association of Foreign Investment
and Cooperation (AFIC) to combat corruption and improve the operating
environment for small and medium-sized enterprises. CIPE and AFIC galvanized
small business engagement in the policy process through collective action by
a grassroots coalition of business associations and chambers of commerce. Key
outcomes include adoption by the government of an SME law that streamlines
tax reporting requirements, a new risk-based approach to state inspections of
businesses, and increased predictability in the regulation of lease agreements.
In this chapter: