Background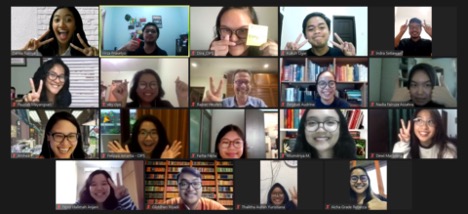 In 2019, the Center for Indonesian Policy Studies (CIPS) piloted an innovative Emerging Policy Leaders Program (EPLP). EPLP is a six-month immersive training program for future policy analysts and researchers in Jakarta, Indonesia. The program provides promising college graduates who intend to start their career in public policy the opportunity to work full-time at a think tank to develop core skills such as research, communication, and advocacy. During the program, the trainees are involved in the day-to-day operations at CIPS and assist the research team with their projects. They also attend training and complete assignments for CIPS' researchers and experts. Given the success of the 2019 program, between September 2020 and February 2021, CIPS hosted a second EPLP for six trainees.
The EPLP has two objectives. First, the EPLP is a part of the CIPS' youth engagement outreach that aims to build policy analysis and advocacy skills for young Indonesians. Indonesian youth are actively responding to policy opportunities, with many of them seeking to build a career in public policy as policymakers or as policy analysts. Yet, they often lack the needed experience in critical analysis to pursue a career in public policy. To that end, EPLP is designed to equip selected trainees with key policy analysis skills through training, assignments, and hands-on research projects.
Through their direct involvement in research projects, the six trainees develop subject matter expertise through routine exposure to policy issues, such as food security and trade, the digital economy, education, and economic opportunity. Second, the EPLP serves as an avenue to recruit and invest in talent for CIPS. Throughout the program, trainees are systematically evaluated based on their completed assignments. (structure, logical flow, application of the technical standard, etc.) and work performance (engagement with teams, initiative, contribution to discussion, etc.) on the research team. Trainees who show the greatest potential are offered the opportunity to join CIPS as full-time researchers.