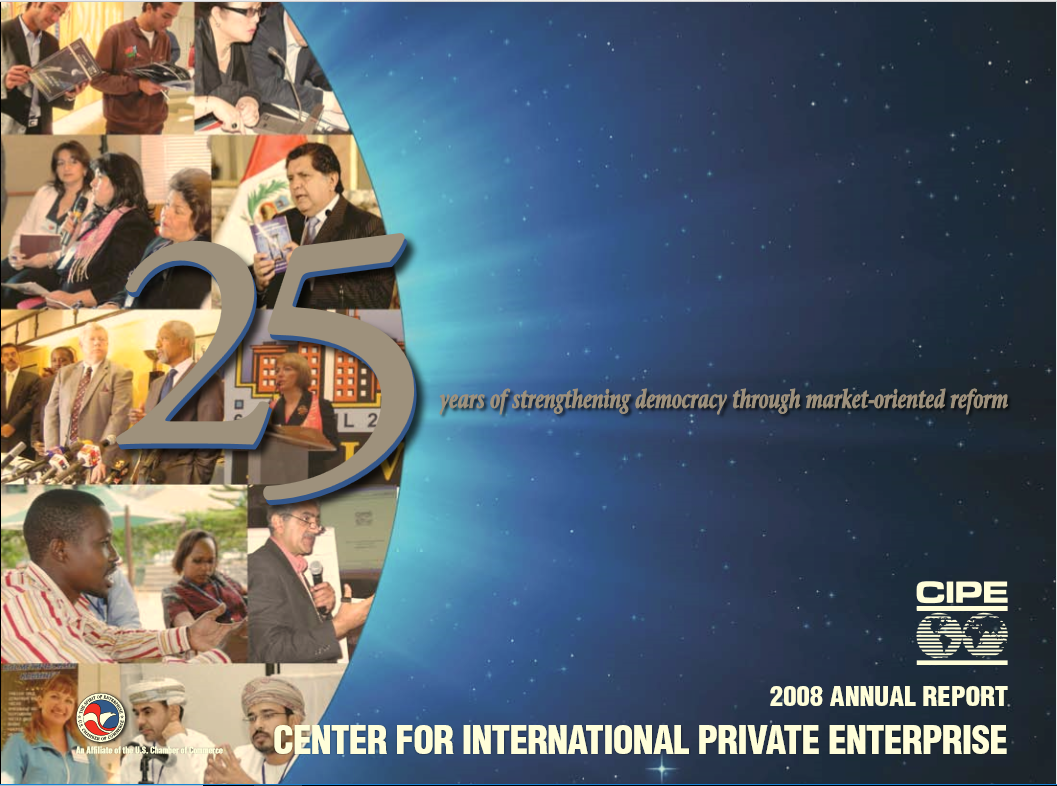 After 25 years of strengthening democracy through market-oriented reform, this report celebrates CIPE's partnership approach that has been the foundation for its success. Each regional section features an established CIPE partner and looks to the future of reform by profiling an emerging program set to influence change in the coming years. By engaging citizens, influencing public opinion, and fostering open debate, CIPE and its partners have achieved remarkable success in 2008. CIPE supported more than 170 programs in 2008. This report highlights some of the exceptional impact of these initiatives.
Africa
For the first time in Ghana, political parties strictly adhered to the country's campaign code of conduct. The code helped ensure peaceful elections in 2008.
Asia
Pakistan registered its first two women's chambers of commerce, a concrete step forward after a new law made it possible for women to independently form chambers of commerce and advocate their interests before their government.
Central and Eastern Europe
Responding to business community advocacy, a new 9 percent flat income tax rate has made Montenegro more attractive to investors.
Eurasia
Azerbaijan's new, single-window business registration system has simplified procedures for registering new businesses, resulting in a 30 percent increase in registered businesses in the first six months of 2008.
Latin America and the Caribbean
In response to business community advocacy, Guatemala's tax on land transfers and other fixed assets was reduced from 12 percent to 3 percent.
Property rights in coastal areas were strengthened in Nicaragua with amendments to the Water Draft Law, crucial to continuing the development of Nicaragua's tourism sector.
Middle East and North Africa
Tunisia's new Finance Law of 2008 has harmonized taxation rules with accounting practices, strengthening transparency across the country.
For the first time, six political parties in Jordan developed socioeconomic platforms and established socioeconomic departments to better respond to citizen needs.
Global Programs and Knowledge Management
Advancing understanding of democratic and economic reform and their connections, over 450 users from 93 countries registered with CIPE's new online development curriculum in its first quarter of operation.