Editor's Note:
CIPE and partners around the globe are among those urging governments to ensure COVID-19 relief and response activities are transparent and corruption-free, so that citizens remain informed and receive the most benefit possible. The Lebanese Transparency Association has started a "Transparency Saves Lives" campaign, which includes a declaration that proposes specific measures related to procurement and charities. CIPE's Levant Region Program Director Karim Shaaban and Associations Management Expert Bob Harris share insight on why this is so important and offer key tips and recommendations to organizations.
The Urgency of Transparency
Click here for the Arabic translation
Ensuring the practice of transparency by governments and membership-based civil society organizations representing the business community is critical now more than ever before.
In addressing the Coronavirus (COVID-19) pandemic crisis, governments have to make speedy decisions in planning and executing health and economic relief or stimuli responses. Those decisions have significant implications in the short and long terms on businesses and economies at large. Without inclusive and transparent processes in designing, executing, and adjusting those plans based on feedback, they are likely to fail.
As civil society and business associations have a critical role to play in ensuring that governments are inclusive and transparent in their response to the pandemic, they, themselves, also have a critical responsibility of being transparent and inclusive with their members.  Associations will have to adjust their plans, design and execute advocacy efforts, and deliver innovative membership services that are valuable and relevant to current times.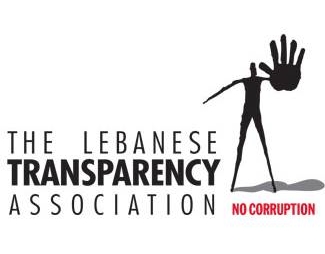 A non-governmental civil society organization deserving our respect is the Lebanese Transparency Association (LTA).
LTA is a chapter of Transparency International (TI).  With chapters in more than 100 countries, TI promotes the concept of transparency as a shield against government corruption and mismanagement.
Realizing the unacceptable levels of corruption reached in Lebanon and the need to act against it, in 1999 a group of businesspeople, academics, economists, lawyers and intellectuals joined forces, creating LTA to curb corruption through civil society.
LTA fights corruption to improve the quality of life and to encourage government officials to take measures towards transparency and accountability. This strategy is used throughout the world by Transparency International chapters.
The association does not investigate or expose individual cases of corruption; instead, LTA advocates for reform by focusing on systemic improvement and by building coalitions with other anti-corruption stakeholders, including the government, the private sector, media institutions, the international community, and civil society organizations.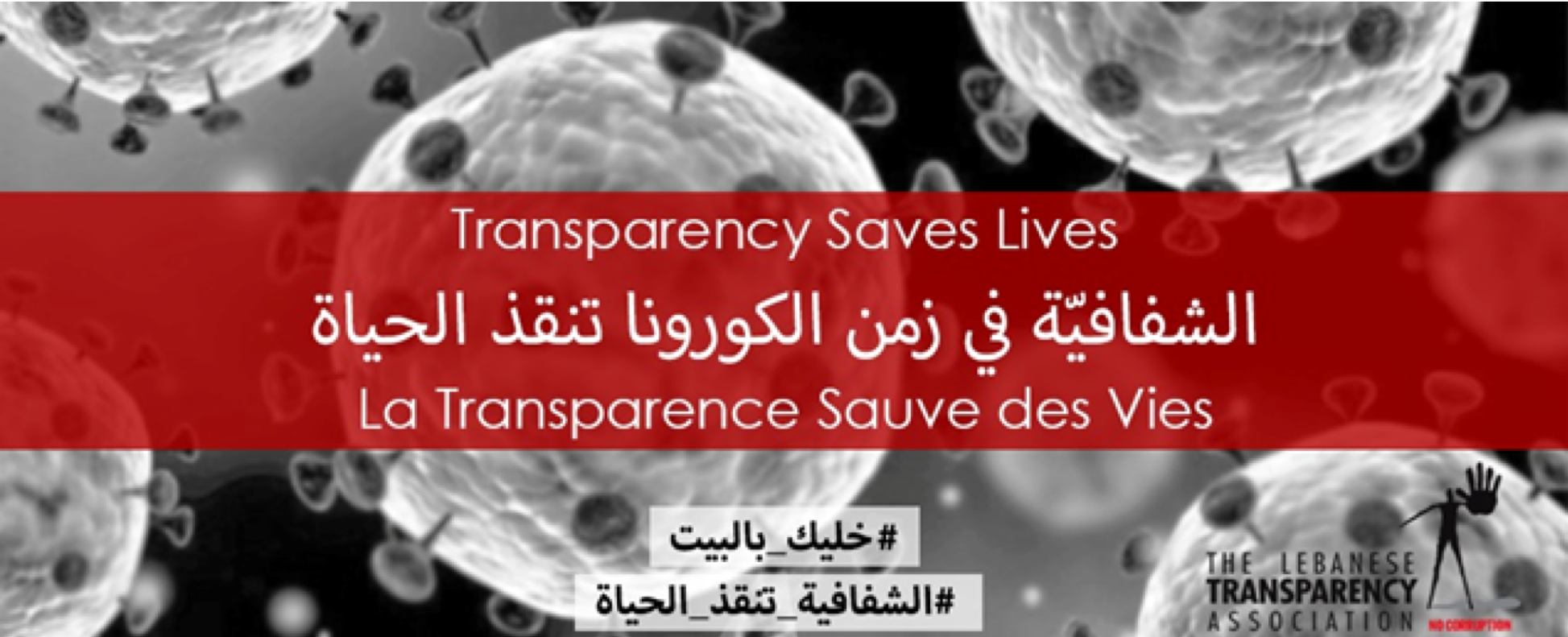 LTA's work is critical to ensuring that the Lebanese government's response to the pandemic is inclusive, efficient, fair, effective, and transparent to all stakeholders. They are calling on the Lebanese government to exercise the highest transparency standards in the collection, disbursement, and reporting of in-kind and financial donations, as well as in public spending and associated procurement processes. LTA is also calling for the establishment of a hotline for anyone to report instances of fraud, waste, or abuse of authority as it relates to the management of public funds. Protection mechanisms for individuals who report such cases is also a request LTA is advocating for.
Badri El Meouchi, LTA's Chairman, highlights the association's mission to continuously improve governance practices both internally and with the government as "…a journey of endless improvement of systems, procedures, and policies, that reflect accountability, responsibility, inclusion, transparency and fairness overall…it is a long journey but the important thing is to be committed to it and to be on its path."
Association Application
Transparency is a fundamental concept of good governance in all associations. It is frequently adopted as a principle to guide board and staff discussions and decisions.
Members of an association expect a sense of openness.  They want to trust that the board is making good decisions on their behalf.
The opposite of transparency in an association that is a secretive, unwilling to share information, strategy, or reports with members. It is an association that does not care to invite members or staff input and may even tolerate unethical practices.   Its board may restrict access to information and meetings.   If problems occur, – for instance, conflicts of interest or financial diversions – the board of directors may refuse to acknowledge and remedy them.
Successful associations must hold transparency as a key value and formally have it adopted by the board.
Beyond adoption, it must be implemented:
Members should be made aware of what this adopted value of transparency means to the association and how it is manifested into action, which will build member loyalty and help with retention rates.
Management and staff should be trained on the concept of transparency and encouraged to educate members on how it is manifested in practice. Those messages should also be included in the association's communication strategy, platforms, and activities.
The board should encourage open meetings, share the agenda in advance. Most boards are meeting remotely now and technology eases accommodating expanded participation.
Continuously seek member and stakeholder input. Invite participation through surveys, virtual focus groups perhaps, and other technology platforms. Expanding inclusion is highly recommended, particularly in these trying times. People always support what they help create.
Update your strategic plan, widely distribute it to members and stakeholders, and provide regular updates on progress achieved to exhibit competence and dependability.
Think about organizing a crisis communication taskforce that reaches out to members regularly to check on them, show empathy and provide them with valuable information and analysis. Project leadership, give hope and inspire confidence that you will effectively represent and defend their interests. Then implement what you promised and report on it.
Disclose perceived and real conflicts of interest, avoiding persons who manipulate decision making. Price fixing and market share allocations are crimes. Anti-trust violations are taken pretty seriously in most countries and could cause significant liabilities to your organization and board members, not to mention the grave reputational damage it will cause your organization. Make sure you have a whistleblower policy to protect those who point out fraud, waste of resources or abuse of power.
If involved in advising members on what causes to give to, creating an economic relief fund for members, or contributing directly to the community make it a policy that transparency is a key guiding factor to your work.
Transparency is also a fundamental aspect of management and administration by the association staff.
The executive director and department heads should be a model of transparency with the volunteer leadership board and task force members.
Keep the website and social media up to date and invite inquiries.
Be sure financial reports are timely, accurate and comprehensive.
For purchasing, do not undercut the use of sound procurement and accounting practices because of the current crisis; no shortcuts allowed in this area.
Respond in a timely and appropriate manner to member queries, particularly under the current circumstances. Consider establishing an around-the-clock hotline for members.
Invite irregularities to be reported.
Associations can be a model of transparency, in turn, urging the same with public officials.  A secret society will doom an association as much as it will destroy a nation.
About the Authors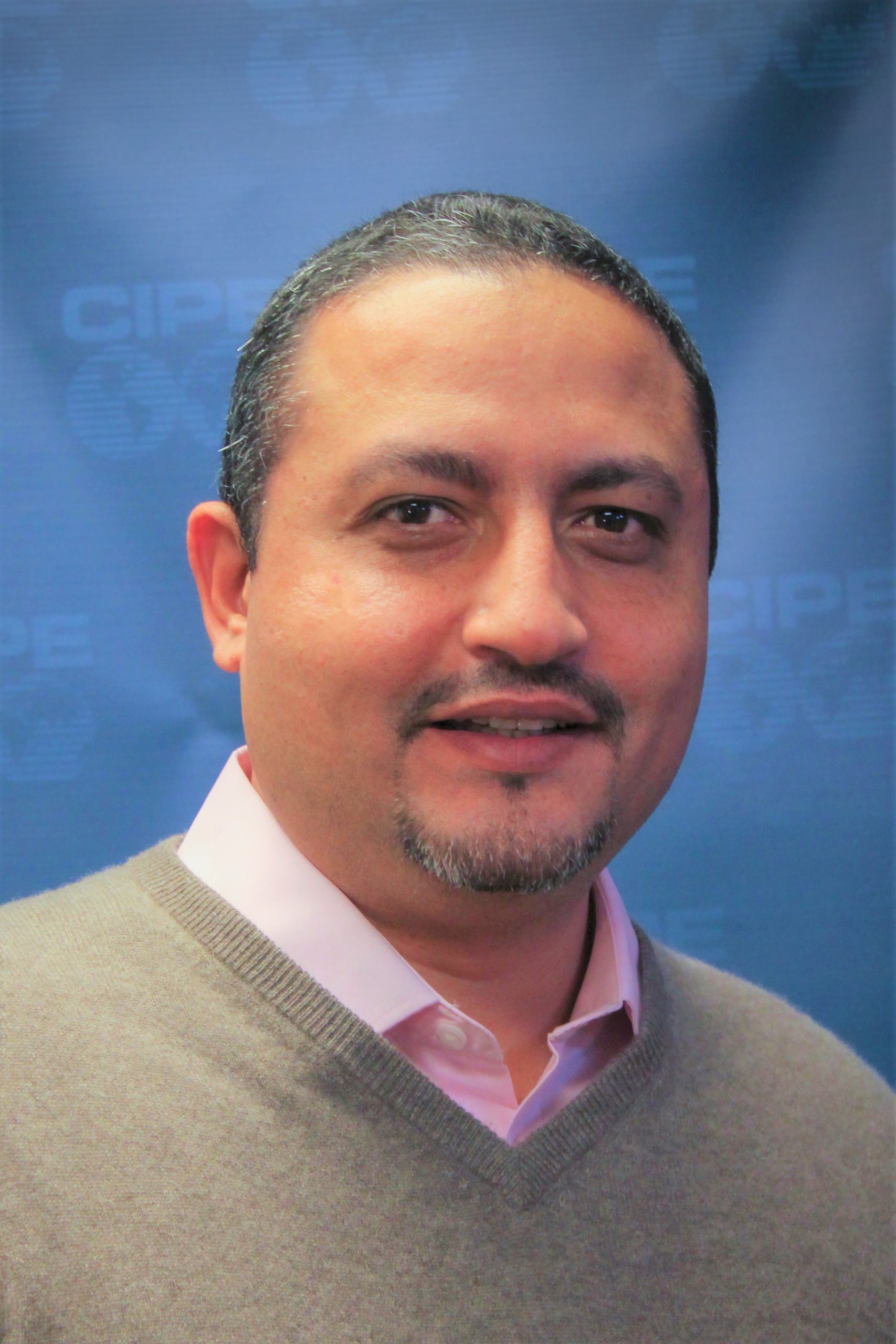 Karim Shaaban, IOM, is Program Director for the Levant Region at the Center for International Private Enterprise (CIPE). www.cipe.org • www.cipe-arabia.org (Arabic)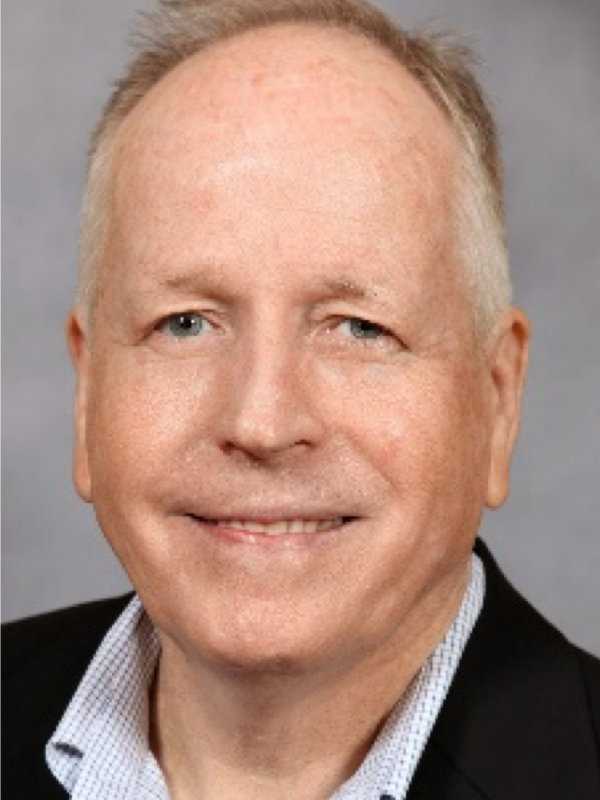 Bob Harris, CAE, provides free governance tips and templates at www.nonprofitcenter.com  •  Bob@rchcae.com