CIPE's Trade team, through the Global Alliance for Trade Facilitation, has published research into the impact of trust in international trade.
The major study, Trade Facilitation Reform as a Trust Catalyst, examined relations between private sector stakeholders in the Colombian automotive industry and Customs. It measured transformative cooperation between the two.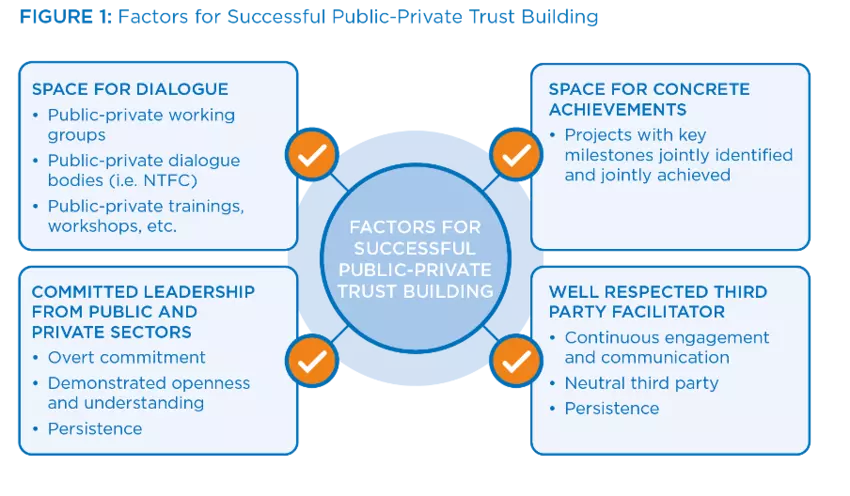 The results show the potential for applicability outside trade facilitation. Trust and reform across a variety of areas – from economic development to environmental regulation – can work hand in hand to increase public-private cooperation.
The study finds that relationships between the private and public sectors can be improved with a series of simple strategies.
In just a short time, trust between the two groups was found to have increased across the board, with more than two thirds (67%) of both private and public sector stakeholders reporting a growth in the sentiment.
According to respondents, communication improved, with both parties having a better grasp of each other's needs and interests. Perceptions of benevolence, competence, and integrity – key drivers of trust – also improved.