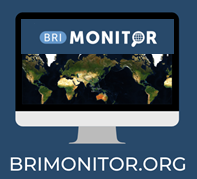 Kuala Lumpur, Malaysia — Five civil society organizations in Southeast Asia and the Pacific are introducing a new resource to track the impact of China's Belt and Road Initiative (BRI) projects in their countries: the BRI Monitor website at brimonitor.org. The new site includes case studies, images, and interactive heat maps for numerous major Chinese-funded infrastructure projects in Malaysia, Philippines, Cambodia, Myanmar, and Papua New Guinea. The aim is to fill information gaps for the public about the massive and lengthy projects, as well as understand the degree of financial exposure for host countries over time and promote accountability. Among the development projects examined: high speed rail lines, telecommunications frameworks, and mining and energy operations.
BRI Monitor uses 38 data points to assess the level of transparency for each project, including public access to information about the tendering process, implementation stages, and completion. The methodology incorporates universal Infrastructure Data Standards for proactive disclosure developed by the Construction Sector Transparency Initiative (CoST).
The founding organizations of the BRI Monitor project are: the Institute for Democracy and Economic Affairs (IDEAS) of Malaysia, the Stratbase Albert Del Rosario Institute (ADRi) of the Philippines, the Institute of National Affairs (INA) of Papua New Guinea, the Future Forum of Cambodia, and the Sandhi Governance Institute (SGI) in Myanmar. The BRI Monitor work is supported by the Center for International Private Enterprise (CIPE) and part of a broader effort by the organization to raise awareness about the potential impact of foreign investments on recipient countries, including how the capital flows can strengthen or weaken key institutions and regulatory environments.
"The new BRI Monitor website offers invaluable information on governance gaps related to infrastructure projects funded through corrosive capital. It is CIPE's hope that the tools provided via the BRI Monitor website will serve as guardrails to help reduce countries' exposure risks to exploitive infrastructure projects and to further spur constructive capital investments for host countries throughout the Asia Pacific." says CIPE Executive Director Andrew Wilson.
CIPE and the founders hope the new BRI Monitor website can be used as a knowledge repository and tool to advocate for better governance of major infrastructure projects in the region, help local businesses thrive, and safeguard the interests of citizens. Founders and authors shared additional insights:

"Host governments should be critical of the real economic impacts tied to infrastructure projects," says Tricia Yeoh, IDEAS Chief Executive Director. "We have seen a number of these non-transparent, non-competitive, and hastily signed agreements on large infrastructure projects end up as white elephant projects in Malaysia. The BRI Monitor project serves as a public resource for greater information accessibility of large public projects and highlights the need for a more robust process of governance, to ensure optimal economic returns throughout the Asia-Pacific region."

"This website serves as a medium to generate public understanding    and promote raising awareness on BRI's impact on both strong and fragile economies," says Victor Andres Manhit, Founder and Managing Director of Stratbase ADRi. "It is also a platform upon which the public can learn more about the case studies from the various partner countries and ventilate their views and opinions on BRI's workings. In aggregate, this exchange may serve as a reminder for our government and other Philippine stakeholders to judiciously manage and deal with BRI projects, to be cognizant of their potential debt implications and governance risks."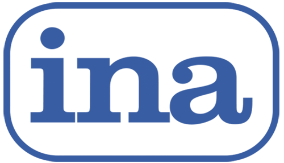 "The lack of transparency in BRI projects, at least in PNG's case, indicates uncompetitive pricing and causes concerns of cost overrun," says Paul Barker, INA Executive Director. "This encourages public skepticism in BRI arrangements. We hope that through the BRI Monitor website we can push for full openness and competitiveness in contracting and transparency in project management and monitoring. This would enhance public trust and the credibility of the whole process, to the benefit of all parties."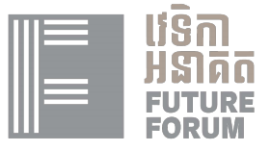 "The new BRI Monitor website strives to raise awareness surrounding procurement patterns and practices across Southeast Asia," says Future Forum President Virak Ou. "We hope it can be an empowering tool used to encourage greater transparency and enforcement of procurement regulations. Ideally, it will serve as a positive reminder for all procuring entities to strive for the best and most ethical and sustainable practices possible."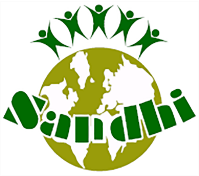 "Although Myanmar is not at risk of debt sustainability, local and regional case studies will raise awareness on the risks of mega-projects, particularly BRI projects," says SGI Director Khine Win. "They will serve as a tool for concerned stakeholders to push for more systematic implementation of these projects."
Additional case studies and data will be added to the website over time and the group plans to issue a periodic newsletter as well. For more information about the BRI Monitor project, efforts to mitigate the risk of corrosive capital, and our work to promote constructive capital investments, please email the following: contact@brimonitor.org or communications@cipe.org.
CIPE is a core institute of the National Endowment for Democracy and an affiliate of the U.S. Chamber of Commerce. CIPE's mission is to strengthen democracy around the globe through private enterprise and market-oriented reform.