This December, the Biden Administration will convene the first-ever Summit for Democracy.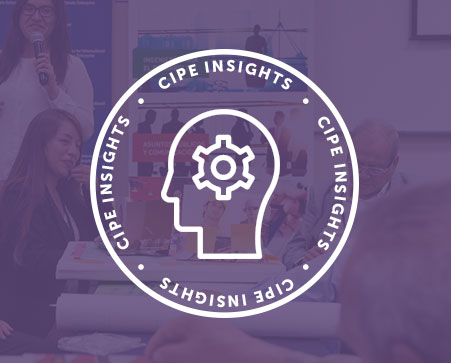 This important gathering, with its three pillars – fighting authoritarianism, battling corruption, and advancing respect for human rights – comes at a critical moment. It will galvanize people who believe in the promise of democracy to deliver a better life, as well as reinvigorate cooperation among the world's democracies.
Amid a surge of illiberalism, widespread mis- and disinformation, and economic upheaval, the world's authoritarian leaders claim that democracy has run out of solutions, or is too fractured to tackle the vast range of challenges facing humanity. But nothing could be further from the truth.
History – and the facts today – say otherwise. From climate change to post-pandemic economic recovery to inequality to migration crises and more, only democracy offers long-term, sustainable and inclusive solutions – today and into the future. Now is the time for democracies to be clear in that message.
With the Biden Administration's call to make 2022 a year of action in support of democracy, each country involved in the Summit for Democracy should ask how it can advance those three pillars. Likewise for its part, the business community must also focus on those three pillars, get behind the democracy message, and help promote democratic gains. As private sector leaders – from large corporations, to small firms, to start-up entrepreneurs – all know, there is a business case for democracy, and a democracy case for business.
From climate change to post-pandemic economic recovery to inequality to migration crises and more, only democracy offers long-term, sustainable and inclusive solutions
At an institutional level the features that make democracy work – political competition, freedom of association, transparency, rule of law, access to information, a voice in policy decisions – foster strong markets. This leads to a competitive private sector that creates jobs, opportunity and prosperity. Democracies prioritize good governance, which offers the best channel to tackle the corruption that makes it difficult for small firms to grow and for investors to bring needed capital. Finally, a strong private sector balances the power of the government, especially when compared with countries where the state dominates the economy.
At the same time, from the level of the individual citizen, democracy encourages healthy, competitive markets, which brings more people into a country's economic life. A successful private sector also improves a country's politics; people with the means to provide for their families are more likely to become involved in choosing their leaders, get involved in civil society, and even run for office themselves. This, in turn, empowers groups that might otherwise be marginalized, including women, minorities, members of the LGBTQI+ community and more.
In a wide range of countries around the world, CIPE has encouraged this virtuous cycle between stronger democracy and inclusive economic growth. CIPE empowers independent private sector voices, builds thriving business associations, brings stakeholders in business and government together to solve national and local problems, fosters economic opportunity for all, and helps reduce corruption. This global experience offers unique insights into how democratic commitments can be achieved through cooperation among business, civil society and government. CIPE's expertise can help shape the how the private sector and governments in the world's democracies approach the three pillars of the Summit for Democracy.
Pillar One: Fighting Authoritarianism
As the Biden Administration and leaders on Capitol Hill recognize, the world is facing a contest between conflicting value systems represented by democratic and authoritarian countries, which is playing out in a variety of ways in both the global economy and in international politics.
In 2018, when CIPE identified the challenge of "corrosive capital," we pointed to the complex set of ways in which financial flows that originate in China, Russia and other authoritarian countries both exploit and exacerbate weaknesses in emerging democracies. Corrosive capital takes advantage of governance gaps such as weak competition policy, opaque procurement laws, and lack of access to information to penetrate other countries, without appropriate oversight and scrutiny. Once in-country, this money can be deployed to influence economic, political, and social developments in ways that negatively impact citizens – including local firms, workers, media and civil society groups. These flows of corrosive capital have become a tool that help to perpetuate and expand the influence of authoritarian regimes.
CIPE's expertise can help shape the how the private sector and governments in the world's democracies approach the three pillars of the Summit for Democracy.
In response, CIPE has initiated a range of projects working with economic policy think tanks and media groups to identify flows of corrosive capital, make citizens aware of how their governments are managing economic relationships with authoritarian countries, and pinpoint the governance gaps that allow for these funds to come into countries. CIPE is further working with business associations to advocate for the policy reforms needed to close these governance gaps – as well as to encourage the rule of law and transparent rules of the road. This will attract what we call "constructive capital," meaning investments that are that are well-governed at the source and destination, respond to real market needs, and generate sustainable business opportunities.
CIPE is also taking on the challenge of authoritarian influence in the critical arena of governance of the technology space. Non-democratic regimes have sought to use technology to tighten their grip on power, from advancing restrictive data localization policies, to politically directed internet shutdowns that impact entrepreneurs just as much as they effect civic and opposition political groups, to various tools of surveillance and control, such as so-called "social credit scoring." Authoritarian leaders are also using their influence in global bodies that shape rules around the use of technology to push for their vision of a highly-regulated and unfree online information space. This has clear consequences both for local firms and for major corporations that seek to do business online around the world on a level playing field.
In response, CIPE has worked with a range of partners to pioneer an approach that emphasizes a free and open Internet, where local civil society and private sector voices shape the rules of the road, and power cannot be overly concentrated. These programs include training business and civic leaders on principles of good digital governance, giving private sector leaders the advocacy tools to shape a more transparent digital economy in their countries, and teaching entrepreneurs how to grow their presence by engaging in online commerce.
Pillar Two: Battling Corruption
Intimately tied to the fight against authoritarianism is the effort to reduce corruption. Corruption flourishes where democracy is weak, while itself weakening trust in democracy and markets. As CIPE and its counterparts in the anti-corruption community of practice – from civil society groups, to law firms, to business organizations and journalists – know, authoritarian leaders have become masterful at using corruption at home to enrich themselves, while often taking advantage of gaps in systems of oversight in the West to stash their ill-gotten gains. Corruption hurts smaller firms, workers, and citizens at large by diverting national resources, blocking competition, stifling innovation, and keeping constructive capital at bay, and corruption also has clear environmental and social costs.
In recent decades, multinational corporations have been learning what entrepreneurs in emerging markets have long known: doing business in corrupt and non-democratic regimes may offer the illusion of quick and easy profits, but the winds can shift quickly and drastically, the rules may change, and authoritarian regimes – as opposed to democracies – do not leave room for recourse through a transparent judicial system. In an atmosphere of growing anti-corruption enforcement in the West, as well as more investor and consumer scrutiny of business conduct, firms must focus on risk management, which means reducing exposure to high-risk environments. As a result, consumers in certain countries will miss out on those opportunities for investment and growth.
CIPE's programs tackle the problem of corruption in two complementary ways, rooted in the work of our Anti-Corruption & Governance Center. First, CIPE works with think tanks and private sector leaders to identify the sources of corruption in the opaque laws and regulations that govern the economies of many emerging markets. Then, using its proven approach of coalition-based policy advocacy, CIPE engages with business associations and chambers of commerce to advocate for needed changes to improve the rule of law. CIPE also works in a variety of countries to provide direct input to government officials – particularly in moments of opportunity in countries undergoing democratic transition– on how to quickly identify and rectify the roots of corruption. Resources that CIPE has created include the anti-corruption diagnostic framework handbook and the Rapid Response Anti-Corruption program.
One example of CIPE's work is our partnership with Silaka, a leading Cambodian NGO, to improve transparency and reduce bribery in sub-national public procurement. As a result of that program, community participation in local public-private dialogue is up, and the average costs of public works contracts in affected localities are 50 percent less today than before this effort.
CIPE also carries out a wide range of projects that seek to empower firms to address corruption directly at the level of the business. These include long-standing projects to advance the principles of good corporate governance among listed firms, family firms, SMEs and even state-owned enterprises. CIPE has developed a range of tools to teach anti-corruption compliance to SMEs in emerging markets who seek to integrate into global value chains and find international investors. Resources including an anti-corruption compliance guide and business ethics and integrity guide. On the basis of this work, CIPE recently launched the Ethics 1st program in Africa, which allows SMEs to learn the basics of compliance and register on a platform that gives them access to investors. In Thailand, CIPE and its partner catalyzed a collective action program whereby businesses hold one another accountable for maintaining the highest standards of integrity, which garnered the participation of major Thai firms and helped them to raise capital on the market.
Pillar Three: Advancing Respect for Human Rights
Building on its track record in the anti-corruption and governance space, CIPE has recently become more involved in the effort by businesses around the world to uphold and advance basic human rights. This work also builds on CIPE's programs that ensure that everyone, including women, youth, minorities, and refugees have the same rights to economic participation as more powerful interest groups, lowering barriers to economic participation, providing a voice in the policy-making process, and encouraging business development among such marginalized groups. This approach is rooted in an understanding that an economy cannot achieve its full potential unless everyone is empowered to participate.
While many in the West once intuitively understood that economic empowerment and democratic empowerment go hand-in-hand, the message has become garbled in recent years.
In Papua New Guinea, the CIPE supported Women's Business Resource Centre has been helping to democratize opportunity for more than five years by breaking down barriers faced by women entrepreneurs in one of the most dangerous countries in the world for women. For four years, CIPE operated the Livelihoods Innovation through Food Entrepreneurship (LIFE) Project to encourages entrepreneurship, job creation and cross-cultural engagement in the food sector for refugees in Turkey.
Elsewhere, CIPE is partnering with the Philippines LGBT Chamber of Commerce to run a program devoted to LGBTQI+ economic empowerment. In Georgia, CIPE is collaborating with its sister institute focused on labor rights to implement a unique business-labor partnership to ensure SMEs comply with labor regulations, given the once-notorious corruption in the country's labor inspectorate system. This program not only helps ensure that businesses respect workers' rights, but in turn provides SMEs the opportunity to trade with the European market. Finally, at the global level, CIPE teamed with the Kroll to host a series of events looking at the impact of the Covid pandemic on environmental, social, and governance (ESG) investing in emerging markets.
---
With its nearly 40-year history working around the world, in some of the world's most challenging places, CIPE knows what it takes to engage the business community in the process of advancing good governance and democracy, make meaningful connections among business, civil society and governments, and serve as a translator and convener between business interests and democratic activists.
While many in the West once intuitively understood that economic empowerment and democratic empowerment go hand-in-hand, the message has become garbled in recent years. The Biden Administration's Summit for Democracy seeks to revive that essential connection. CIPE and its partner organizations can make sure that business has a seat at the table in driving this democratic renewal. This will be a long-term process, and success may not come easily, but the if all of the participating countries at the Summit, as well as private sector leaders worldwide focus in 2022 on concrete actions in support of democracy, the world will be poised for a new era of inclusive growth.
Published Date: November 22, 2021