Jordan – CIPE partner, the Jordan Forum for Business and Professional Women (JFBPW), recently hosted a public-private dialogue (PPD) session to present the findings of a CIPE-supported study on the effects of COVID-19 on women-owned businesses in Jordan.
The event was held under the patronage of the Minister of Industry and Trade Maha Ali, who provided keynote remarks.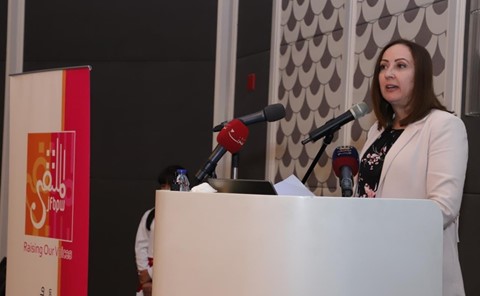 Other prominent policymakers, private sector and civil society leaders, and representatives of international organizations participated in the event, including Members of Parliament, the Jordan Investment Commission, Jordanian National Commission for Women (JNCW), the Social Security Corporation, Ministry of Social Development, Ministry of Youth, Jordan Enterprise Development Corporation (JEDCO), International Labor Organization (ILO), and UN Women.
The national wire service Petra News Agency and various other news outlets covered the event.
JFBPW will be releasing a report in English and Arabic and will work with policymakers to advance its solutions for economic recovery.