CIPE has signed grant agreements with five new organizations in Sri Lanka as part of a project with DoS – Bureau of South and Central Asian Affairs on large-scale infrastructure.
This important achievement came together in recent weeks. The project has expanded partner networks beyond the capital city, Colombo. These five partners are: Advocata Institute, Confederation of Micro, Small and Medium Industries (COSMI), Janawaboda Kendraya (JK), Social Organizations Networking for Development (SOND), and Women's Chamber of Industry and Commerce (WCIC).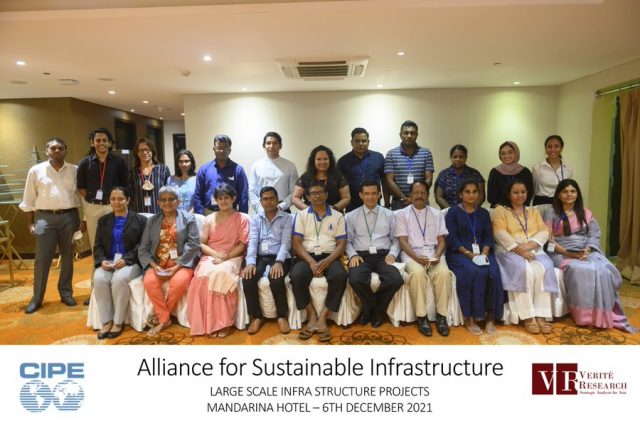 One of the new partners, COSMI, announced its partnership with CIPE and has received extensive media attention. Several national newspapers in Sri Lanka such as Daily FT and Daily Mirror, covering the news about how COSMI, in partnership with CIPE, is working to boost participatory governance in large-scale infrastructure projects in Sri Lanka.
These five organizations, along with CIPE's long-term partner, Verité Research, have initiated pilot projects focusing on at least one of the three thematic focus areas relevant to large infrastructure, namely, public procurement, environmental impact assessment, and involuntary resettlement. The pilot initiatives have utilized methodologies/strategies, such as Community Mobilization engagement strategy and Right to Information engagement strategy, among others, to engage on available opportunities to enhance governance and public participation across the regulatory lifecycle of the selected large-scale infrastructure project(s).
One of the key successes of CIPE-SCA project in Sri Lanka has been the formation of the CSO collective into the Alliance for Sustainable Infrastructure (ASI), which is composed of 31 representatives from 18 civil society organizations. The Alliance consists of 5 piloting members and 14 other non-piloting members. The formation of the alliance reflects the level of interest and commitment to issues related to infrastructure governance in Sri Lanka.