The Center for International Private Enterprise's Ryan Patrick Evangelista, Regional Coordinator for Southeast Asia, joined other good governance advocates and stakeholders during InnovateGov's Consultative Dialogue on Good Governance on July 5, 2018. The following is an excerpt from Kagay-An's coverage of the event: "Roundtables to Reform – InnovateGov Consultative Dialogue on Good Governance," written by Mike Baños.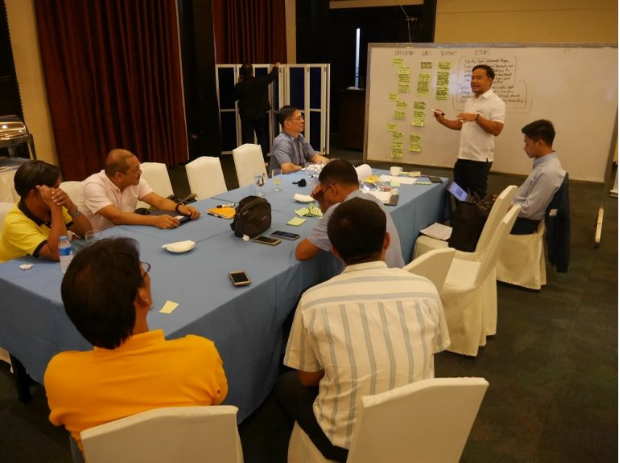 InnovateGov's Consultative Dialogue held July 5, 2018 in Cagayan de Oro is the first part of two good governance dialogues scheduled in Luzon and Mindanao for the coming National Governance Summit.
The Cagayan de Oro dialogue brought together advocates of participatory governance including the youth, media, business, public officials and civil society organizations.
"We need ordinary citizens. We need participatory mechanisms. But sometimes, it starts with having a network of champions-within a city or municipality. It is very important for champions to work together to improve the ecosystem," said Dr. Francisco Magno, Director of the Jesse M. Robredo Institute of Governance at De La Salle University.
The one-day InnovateGov National Summit will be joined by good governance advocates and stakeholders from various sectors to discuss challenges and solutions to strengthening and mainstreaming good governance practices in the country by drawing greater media attention and public awareness on good governance indicators, performance standards and framework for greater public-private dialogue.
"Accountability can only be expected from those whom people chose to vote in power. Thus, the pursuit of good governance has always been seen as the responsibility of who holds position," said Ryan Patrick Evangelista, regional coordinator of the Center for International Private Enterprise and InnovateGov Project Head.
"This dialogue looks into some of civic society's innovations to contribute to effective public service, and continuous development."
To read the full coverage of the summit, please visit: http://www.kagay-an.com/roundables-reform-innovategov-consultative-dialogue-good-governance/