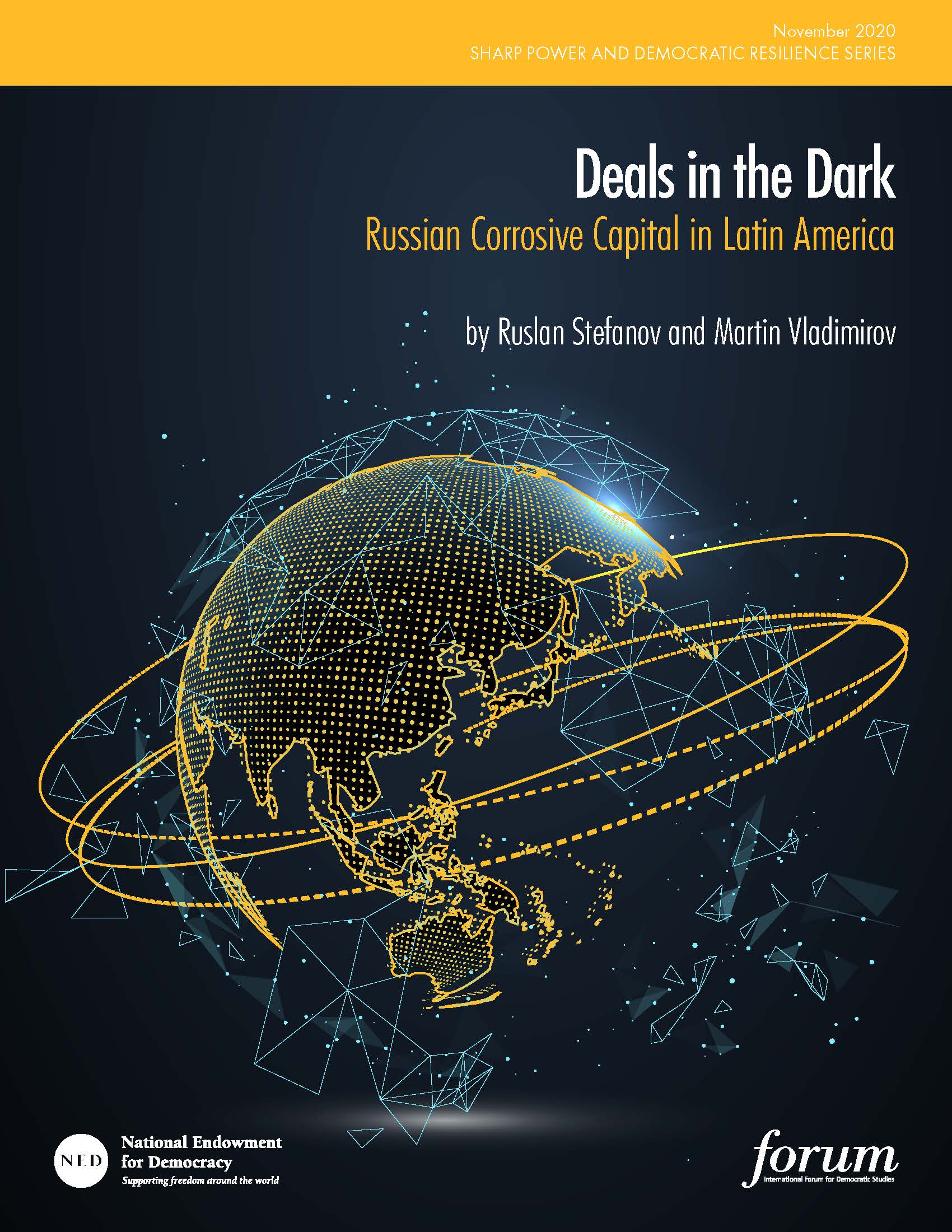 This paper is a part of the Sharp Power and Democratic Resilience series published by the International Forum for Democratic Studies and the National Endowment for Democracy.
This report analyzes Russian strategic corruption efforts relevant to two Latin American democracies—Argentina and Bolivia—which experience recurring governance challenges common to other states in the region. Although these countries do not represent the biggest share of Russia's economic footprint in Latin America, they illustrate the early stages of politically driven investment initiatives from authoritarian states. It is critical to understand the mechanisms and strategies linked to corrosive capital, or opaque financial flows from authoritarian states that undermine the rule of law and democratic governance in other countries. Such understanding represents an essential step toward detecting and preventing more comprehensive authoritarian influence.
Civil society–led efforts to expose domestic and foreign state-capture practices are the most effective check on potentially corrosive capital inflows—and their adverse knock-on effects.
About the Authors
Ruslan Stefanov is director of the economic program at the Center for the Study of Democracy. Martin Vladimirov is a senior analyst at the Center for the Study of Democracy, where he focuses on energy security in Europe and the Balkans. They are coauthors of The Kremlin Playbook, a project on Russia's economic footprint and influence in Europe.