Read the original article here 
Corporación América Airports International Compliance and Anti-Corruption Congress 2019 has been held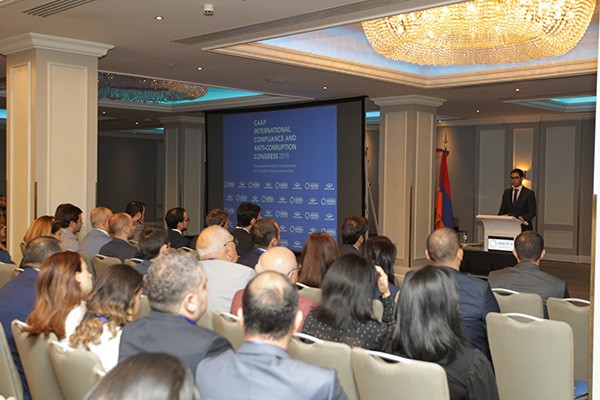 The event "Corporación América Airports (CAAP) International Compliance and Anti-Corruption Congress 2019" entitled "A Sustainable Way to Transparency in the Public and Private Sectors" has been held for the first time this year, the hosting country being the Republic of Armenia. Realizing that the business community cannot stay away from anti-corruption processes, CAAP- the largest private sector airport concession operator in the world , managing "Zvartnots" International Airport of Yerevan and "Shirak" International Airport of Gyumri in Armenia- aims to introduce its own experience in anti-corruption and compliance, to integrate international experts for discussions on issues related to anti-corruption, ethical compliance andcorporate governance, as well as to foster dialogue between public and private sectors in order to improve anti-corruption practices.
Opening speeches at the Congress were delivered by RA Deputy Prime Minister Tigran Avinyan, General Manager of "Armenia International Airports" Marcelo Wende and CAAP Compliance and Internal Control Director Gustavo Nigohosian.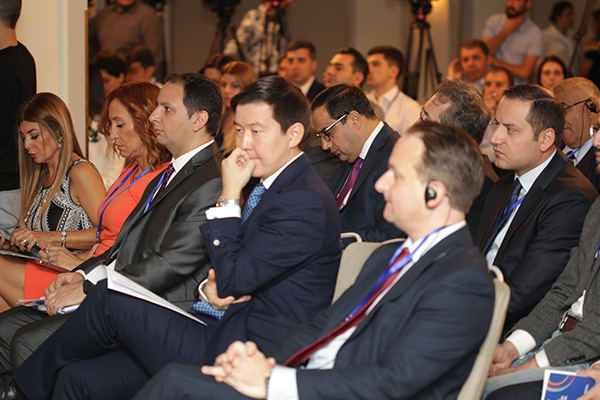 Speakers from the Public Sector RA Minister of Justice Rustam Badasyan and RA Deputy Minister of Economy Arman Hovnanyan, emphasizing the importance of undertaking anti-corruption commitments by businesses, presented the approaches included in the RA DraftAnti-Corruption Strategy, as well as the role of corporate governance. The Congress participants had an interesting and instructive experience with CAAP as a company listed on the New York Stock Exchange. CAAP experience was presented by Gustavo Nigohosian, CAAP Compliance & Internal Control Director and Pablo Gil, CAAP Compliance & Internal Control Regional Manager. More than 150 representatives of the largest business and public sector of Armenia had the opportunity to hear the speeches of representatives of such reputable international and regional organizations as the Center for International Private Enterprise  (CIPE), the World Compliance Association (WCA), the European Corporate Governance Institute (ECGI), the global organizational consulting firm Korn Ferry, the International Finance Corporation (IFC), audit companies Deloitte and PricewaterhouseCoopers (PwC), the European Bank for Reconstruction and Development (EBRD), and Transparency International. Key features of corporate governance in Armenia were presented by the Corporate Governance Center. The FATF Anti-Corruption Recommendations and their introduction in Armenia were addressed by the representative of the RA CBA Financial Monitoring Center. Such engagement of organizations provided an opportunity to identify different aspects of compliance and good governance and their necessity in creating a business-friendly environment and ensuring sustainable development.
"Zvartnots" International Airport