CIPE and its partner the Iraqi Businessmen Union (IBMU) co-facilitated a roundtable discussion on the impact of environmental laws on industrial growth in Iraq.
The January 12 event was part of the USAID-funded Durable Communities and Economic Opportunities (DCEO) project and was attended by representatives of the Iraqi public and private sectors, along with CIPE and DCEO staff, including USAID Chief of Party Suzan Gilbert and Chemonics Task Order Director Matt Smither.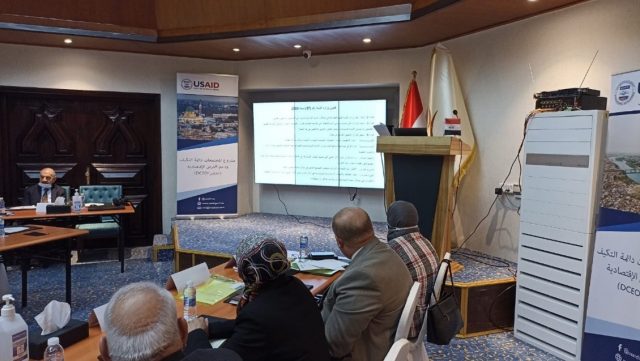 Participants emphasized the significance of enforcing environmental laws equally and fairly. The group formed a committee headed by CIPE colleagues Muna Zalzala and Thabit Khudar, and seven other attendees, to follow up on the outcomes of the roundtable and to brainstorm future topics for discussion regarding environmental laws and their implementation.
Iraq is greatly impacted by climate change and discussions like this help build trust and create a mutual understanding between the public and private sector about the importance of environmental regulations and laws and the specific obstacles that the government and businesses face in implementing these laws.