Women's entrepreneurship and active participation in the workforce are fundamental factors of inclusive economic growth, and essential drivers of societal health and wealth. However, in Azerbaijan, women comprise only 21% of individual entrepreneurs, and women in the workplace are mostly concentrated in lower-paying sectors, earning just half of what men do¹. As a result of gendered social norms, Azerbaijani women perform most of the housework and childcare duties and are underrepresented in senior positions in the workplace. Opportunities have become more limited in the COVID economy.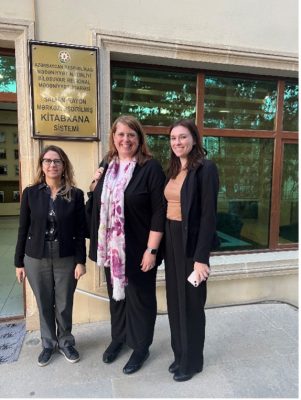 To help address these issues and building on previous work in the region, CIPE is launching the "Women's Empowerment Centers for Azerbaijan" project, which is funded by the U.S. Embassy in Azerbaijan. The two-year project, which started in October 2022, works to strengthen the entrepreneurial and business skills of women in Azerbaijan and foster women's economic and social leadership, as well as sustained community engagement.
Among the first steps: CIPE's Women Do Business+ training program in seven regions of Azerbaijan, utilizing the U.S. Embassy's American Spaces in Baku, Ganja, Sheki, Khachmaz, Kurdemir, Salyan, and Lankaran. CIPE developed the Women Do Business+ curriculum as part of its earlier work for the US Bureau for Democracy, Rights and Labor at the US Department of State. CIPE designed the curriculum in partnership with Mine The Gap, a gender-focused leadership and business advisory organization based in the United States.
The training program consists of tailored entrepreneurship training to aid women in starting and scaling their businesses. The curriculum also includes a civic training component that allows participants to develop their leadership potential and effectively engages and positively impacts their larger community. CIPE aims to train over 350 women entrepreneurs throughout Azerbaijan. Women who live in the seven locations indicated above will open new horizons for themselves and their communities, learn more about key components of entrepreneurship, and inspire each other to achieve economic empowerment.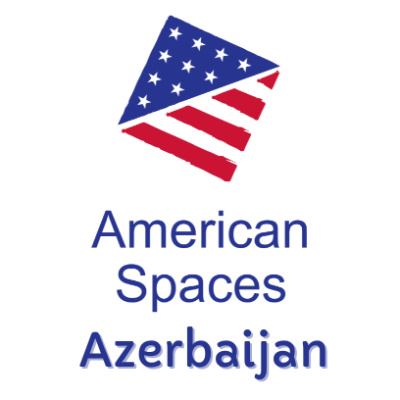 After women complete the training, CIPE will match businesswomen with mentors consisting of women's business associations, support services organizations, and other programs or domestic groups with expertise in issues such as women's health, GBVH, access to markets, and addressing gender discrimination and systemic barriers to workforce participation. Mentors will support mentees to develop business plans, launch and grow businesses, and provide targeted advice on topics such as digital economy, trade, and gender-smart business. Participants will use their business plans to compete for seed funding that will help start and scale their businesses.
In addition to implementing the Women Do Business+ program, CIPE will facilitate additional on-demand community training and networking opportunities open to the wider women's business community in each region. Topics may include workforce skills development, agricultural practices, access to finance, access to markets, and digitalization.
CIPE will release more information on how to apply for the Women Do Business+ training in May 2023. Stay up to date with project activities, via the cipe.org and social media channels Twitter, Facebook, and LinkedIn.
---
Azerbaijan Country Gender Assessment, December 2019, Asian Development Bank https://www.adb.org/sites/default/files/institutional-document/546166/azerbaijan-country-gender-assessment-2019.pdf