Ryan Evangelista, Jennifer Anderson, and Anna Baldonado from CIPE's Asia and Pacific Team join this episode of the Philippines election series. They discuss the outlook for the Philippines under the new administration, the economy, and more.
---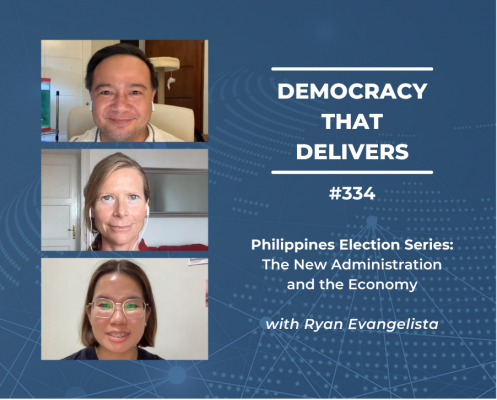 Want to hear more? Listen to previous podcasts at CIPE.org/podcast.
Subscribe to the podcast on iTunes or your Android device.
Like this podcast? Please review us on iTunes.