In this new podcast by CIPE's Anti-Corruption & Governance Center, Magdalena Krzysztofik and Wouter Scheepens from consultancy firm Steward Redqueen address how Environment, Social, and Governance (ESG) standards and principles are shaping the future of businesses in emerging markets. Listen now to hear Magdalena and Wouter share their experiences advising organizations that are making tough decisions to improve sustainability and align with regulatory standards. They are joined by CIPE's ESG Coordinator Michele Crymes.
---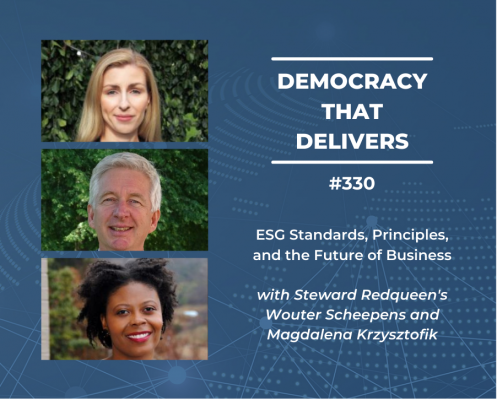 Want to hear more? Listen to previous podcasts at CIPE.org/podcast.
Subscribe to the podcast on iTunes or your Android device.
Like this podcast? Please review us on iTunes.