Coco Alcuaz, Executive Director of the Makati Business Club (MBC), one of the largest business associations in the Philippines, joins our hosts Jennifer Anderson and Ryan Evangelista from CIPE's Asia and Pacific team. This is the first episode of our series on the Philippines elections, a critical crossroads to elect a set of leaders to navigate the country's road to economic recovery and democratic renewal. In this episode, our hosts and guests discuss how election discourse can be influenced by social media and fighting the disinformation that comes with it.
---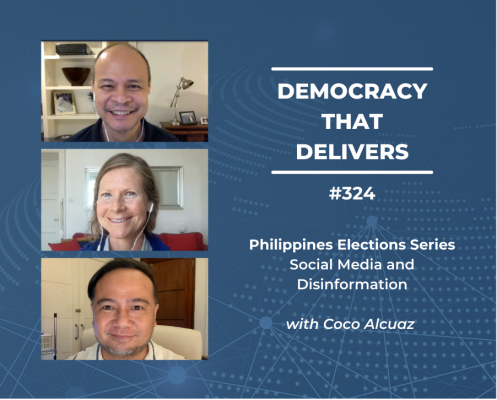 Want to hear more? Listen to previous podcasts at CIPE.org/podcast.
Subscribe to the podcast on iTunes or your Android device.
Like this podcast? Please review us on iTunes.