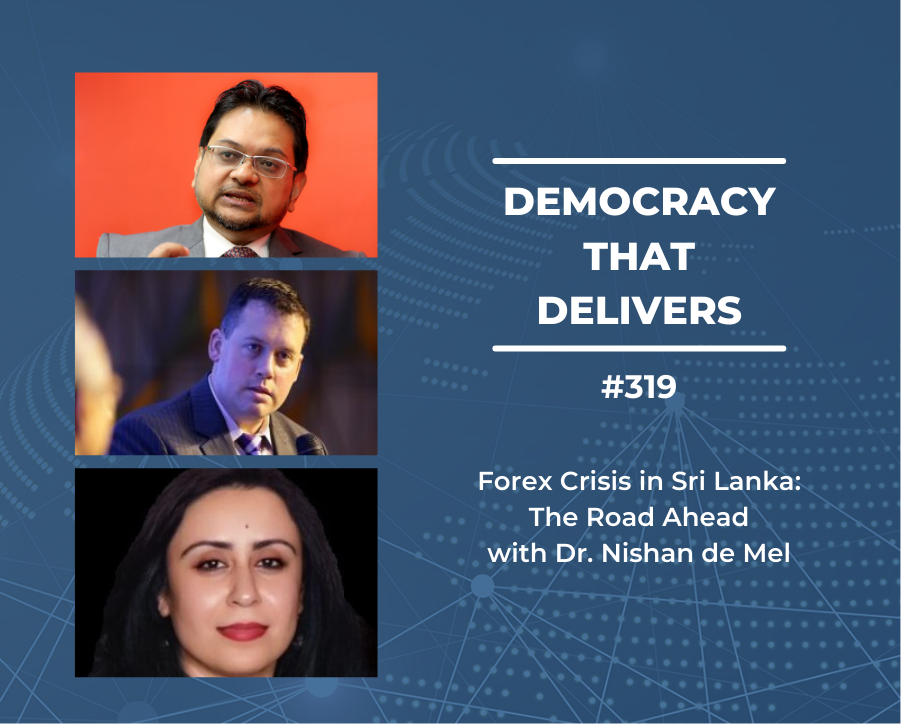 On this episode of Democracy that Delivers, our host, John Morrell, and co-host, Aarya Nijat, are joined by Dr. Nishan De Mel, Executive Director of Verité Research. Dr. De Mel discusses Sri Lanka's debt crisis, Sri Lankan government's response to the crisis, nation-wide and global protests calling for a change of leadership and immediate relief through suspension of debt repayment, and immediate, medium term and long term steps that will help Sri Lanka emerge out of this situation.
---
Want to hear more? Listen to previous podcasts at CIPE.org/podcast.
Subscribe to the podcast on iTunes or your Android device.
Like this podcast? Please review us on iTunes.