In continuation of Women's History Month on the Emerging Leaders mini-series, up-and-coming women change-makers Erica Lewis and Sarah Rupert from CIPE's Middle East and North Africa team join Regional Director Greg Simpson and cohosts Autumn Moore and Zoe Watkins from the Communications team.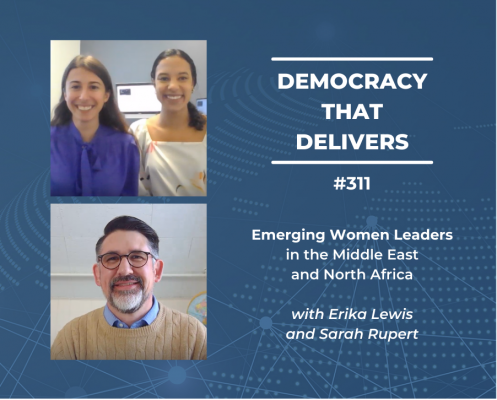 Want to hear more? Listen to previous podcasts at CIPE.org/podcast.
Subscribe to the podcast on iTunes or your Android device.
Like this podcast? Please review us on iTunes.