To kick off Women's History Month, two guests from the Center for Women's Economic Empowerment (CWEE) join Democracy that Delivers to discuss their work. Elizabeth Lievens and Hannah Byrd are associate program officers at CWEE. They talk about some of the projects they are working on, explain why it is crucial to empower women everywhere, and discuss whether they are optimistic or pessimistic about the future.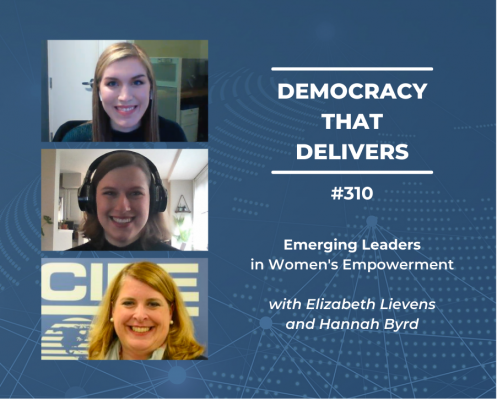 Want to hear more? Listen to previous podcasts at CIPE.org/podcast.
Subscribe to the podcast on iTunes or your Android device.
Like this podcast? Please review us on iTunes.