Stephen Renna, Senior Managing Director, Global Strategies & Solutions at Ankura, joins CIPE's Democracy that Delivers podcast to discuss the challenges of doing business in emerging markets. He tells co-hosts Marc Schleifer and Laura Farhang that American companies that want to operate overseas must measure the risks of such trading against the opportunity to increase revenue.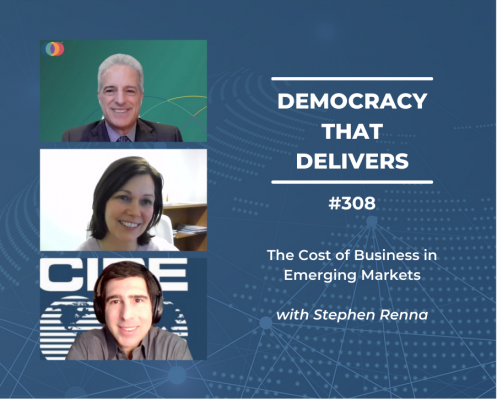 Want to hear more? Listen to previous podcasts at CIPE.org/podcast.
Subscribe to the podcast on iTunes or your Android device.
Like this podcast? Please review us on iTunes.