A quartet of guests join host Ken Jaques to discuss their work at CIPE. They include Autumn Moore and Zoe Watkins from the Communications department, and Adam Goldstein and Mikra Krasniqi from the Policy and Program Learning department. This is the first episode in a series that will focus on emerging leaders at CIPE. They talk about their backgrounds, how they came to join CIPE, and their current work promoting democracy and economic opportunity around the world.
Recommended Resources: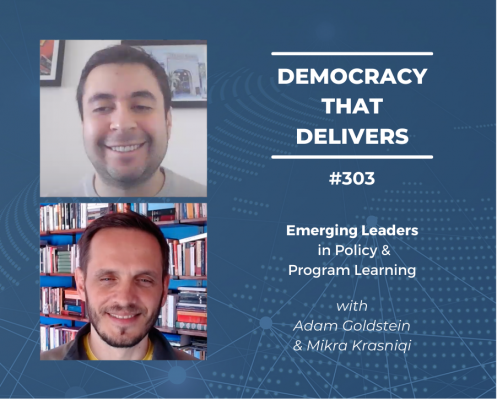 ---
Want to hear more? Listen to previous podcasts at CIPE.org/podcast.
Subscribe to the podcast on iTunes or your Android device.
Like this podcast? Please review us on iTunes.